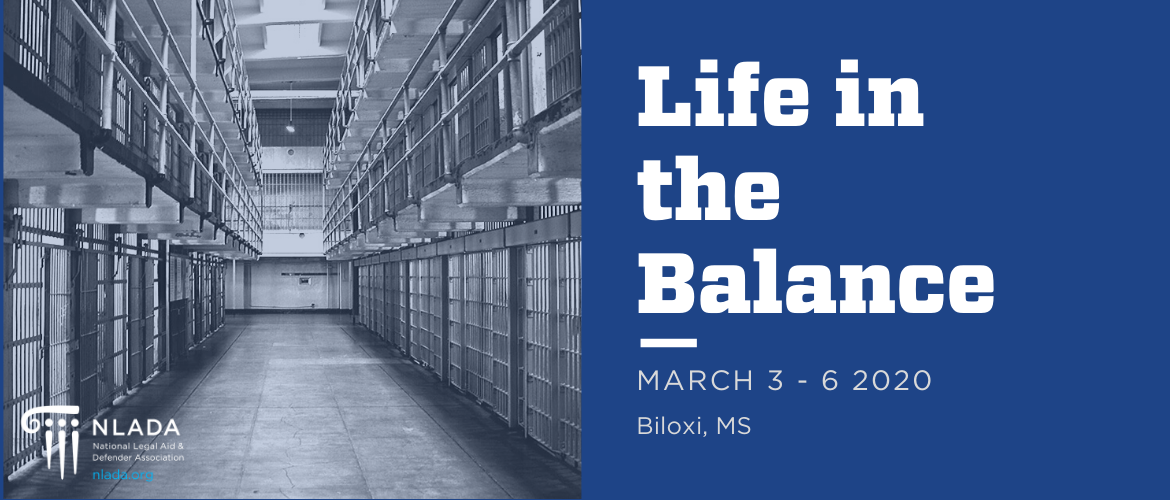 Learn more about a two of the many seasoned practitioners who will be participating in this year's conference
Henderson Hill 
Henderson Hill is our closing plenary speaker at the 2020 Life in the Balance Conference.
 
Henderson Hill of Charlotte, NC, is a renowned attorney. He recently joined the defense of Curtis Flowers as Flowers faced the prospect of an unprecedented seventh trial despite considerable evidence of innocence that continues to emerge as time goes by. Flowers vs. Mississippi is a United States Supreme Court case regarding the use of peremptory challenges to remove black jurors during a series of Mississippi criminal trials for Curtis Flowers, a black man convicted on murder charges. "The justice system's serial abuse of Curtis Flowers — poor, black and innocent — must and will stop," Hill said in a statement. "I am honored to work ... to achieve that to which Mr. Flowers is so deeply entitled: a full measure of justice and vindication." He is a tireless proponent of fairness in our justice system and his presence in the Flowers case added greatly to the effort, which recently secured the release of Mr. Flowers.
 
Flowers isn't Hill's first high-profile, out-of-state client. In 2008, he led a marquee defense team in the Atlanta trial of Brian Nichols, who stood accused of murdering a judge, stenographer, and two law enforcement officers during a 2005 courthouse shooting spree. Nichols' defense reportedly cost taxpayers $3.2 million. Nichols was convicted but spared the death penalty.
Hill's resume of capital defense work is lengthy. He founded the Center for Death Penalty Litigation and directed the 8th Amendment Project, a nonprofit legal advocacy group aimed at abolishing the death penalty in the United States. He spent more than a decade in public defense, both in Washington, D.C., and at the federal defender service in Charlotte, N.C. He's helped numerous clients avoid death sentences at trial and won clemency or commutations for several men on death row.
He will deliver the keynote address during the Life in the Balance closing plenary.
Sean O'Brien
From 1985 to 1989, Sean served as the chief public defender in Kansas City, Missouri. He was then appointed as Executive Director of the Missouri Capital Punishment Resource Center. In 2005, he joined the University of Missouri–Kansas City School of Law as a full-time professor. He has served as the director of various criminal defense clinics, including the Public Defender Appeals Clinic, the Public Defender Trial Clinic, the Death Penalty Representation Clinic, and the Wrongful Convictions Clinic. Sean inspires his students as he leads them through the mazes of the cases in the Wrongful Convictions and the Death Penalty Representation Clinics. He was also lead counsel in the case Schlup v. Delo (1994), which created a more-relaxed burden of proof for innocent clients to present claims in federal habeas.
Sean has also served as faculty in national capital defense trainings for the past several decades. He has authored numerous law review articles regarding the role of mitigation in capital defense and was a key participant in helping formulate the 2008 Supplementary Guidelines for the Mitigation Function of Defense Teams in Death Penalty Cases. 
He will deliver remarks during the opening plenary of Life in the Balance.
Registration    Travel and Accommodations  Tracks and Goals  Featured Speakers    Conference Homepage