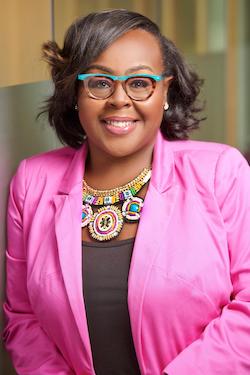 Dear Friends,
I am thrilled to be leading NLADA. I can't think of another national organization that can lead the charge for true racial equity and justice in this country. Thank you to the NLADA Board of Directors and the Succession Committee for entrusting me with this tremendous honor and responsibility. 
I want to get to know each of you. And, I want you to know who is working for you every day.  
Having worked as a public defender at DC Public Defender Service, helping adult clients re-enter society after conviction or incarceration, and as a juvenile defender representing children in my hometown of Shelby County, Tennessee, I intimately understand the issues facing clients and the advocates who work on their behalf.  I witnessed firsthand how one's zip code often determines access to justice. I saw how systemic racism limits access to opportunity for communities of color and is greatly linked with one's likelihood of having contact with the legal system.
As a young girl growing up in the small town of Atoka, Tennessee, the realities of racism were a part of my daily life. Like many parts of America, my hometown struggled to reckon with its past and address the stains of racism and hatred. I saw confederate flags and other white supremacist symbols daily on my drive to school. I was labeled a troublemaker in high school for protesting such symbols and for advocating that my high school recognize Black History Month!  However, I was fortunate to be raised in a strong family that offered a counterbalance to these challenges and instilled in me perseverance and resilience.         
In my family, we were taught that we had the power to change the world if we persevered against the odds. One of my greatest teachers was my grandfather, who only had a third grade education but was relentless in pursuing his dreams for himself and his family.  I grew up doing my homework in the amazing home library he built.  In this library, my grandpa hung a framed picture of the Emancipation Proclamation at the top of the bookshelves. While he could barely read himself, he understood the power of education and the promise of equality for all. He encouraged us to pursue our education to improve our lives and the lives of others.  In so many ways, this library is symbolic of who I am today.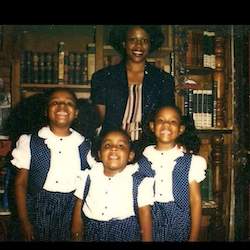 I believe in our collective power to create the change we want to see in this world.  I believe that we should never dim our vision for the future or be discouraged when facing daily realities that are starkly different from the goals we hope to achieve.  We must have the audacity and courage to believe that we can create a more equitable society.    
I hope to partner with you to advance a more equitable America.  I want to ensure that our members are equipped with the tools and resources necessary to make changes in their own offices and in courtrooms across America to advance racial and social justice. And, I am excited to continue our partnerships with national organizations that share our values and commitment to racial and social justice.  
There is no other national organization that can have the impact that NLADA can. I am immensely proud to be the leader of this organization. I hope many of you were able to join our November 4th kickoff event of the NLADA Racial Equity Initiative. 
NLADA is committed now more than ever to fighting for an America that advances both racial equity and justice for all. Let's embark on this next chapter together.
In service to equal justice,
April Frazier Camara Esq.