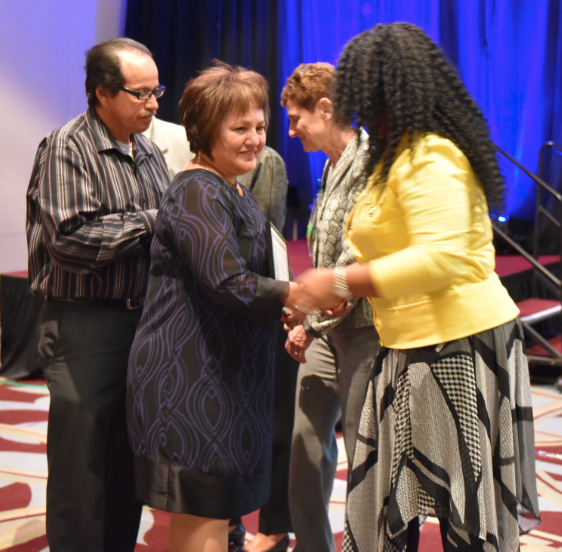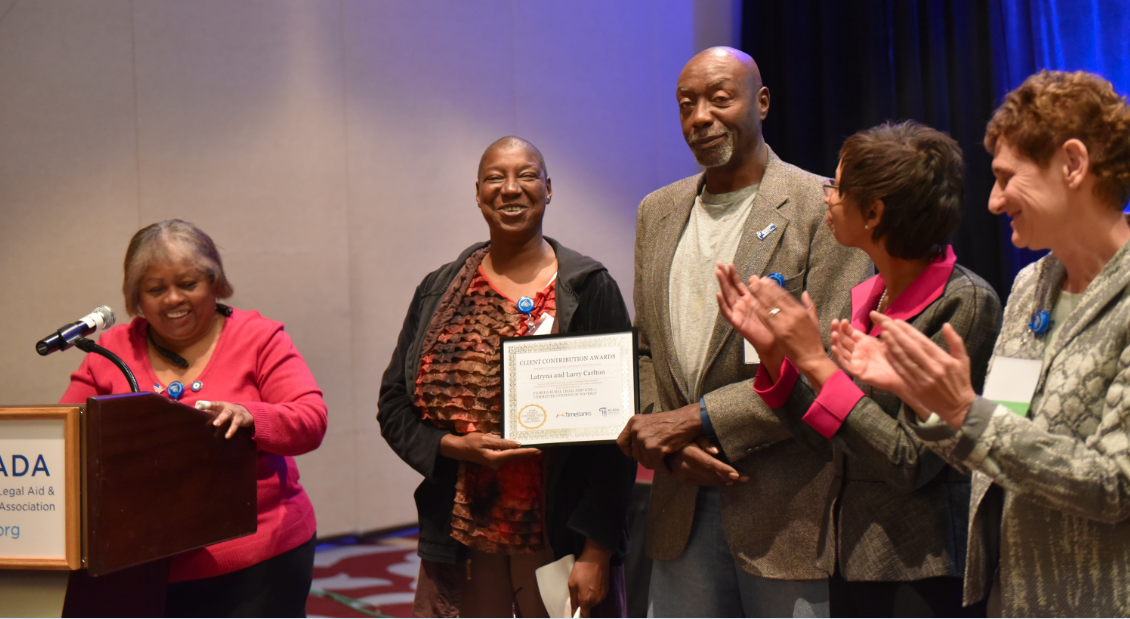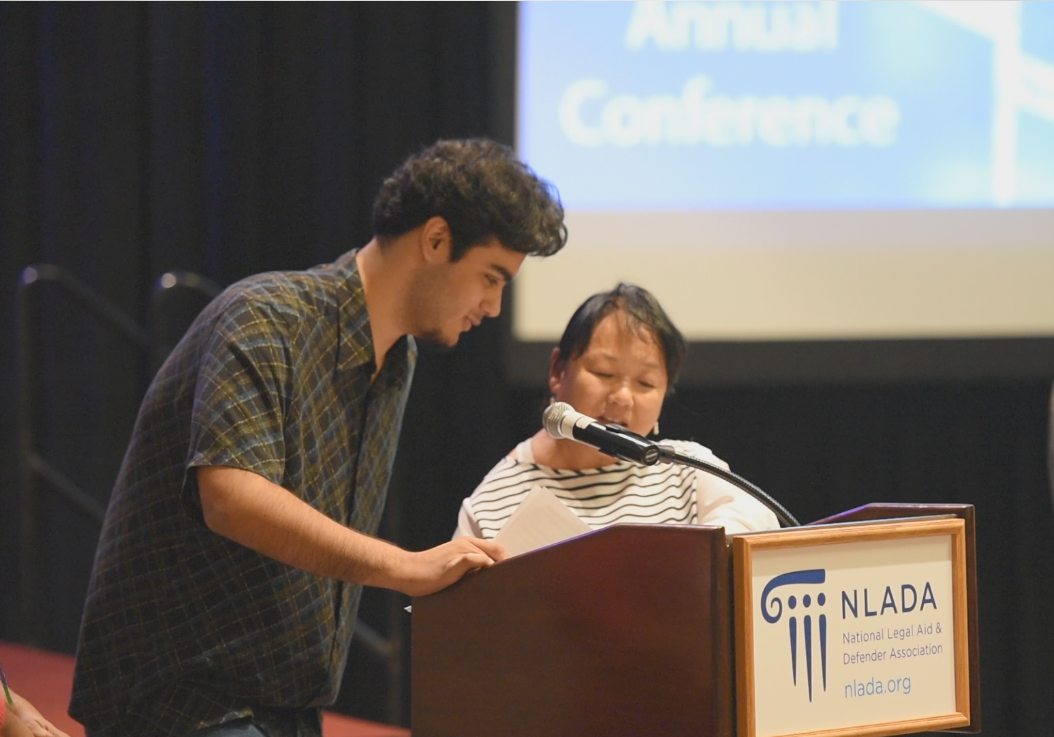 The Client Contribution Awards are a celebration of the contribution that clients have made to addressing injustice in their communities, and to battling for the integrity and growth of legal services programs across the country. These awards recognize efforts by individuals, groups, or programs that promote client service and engagement.
TimeBanks USA in collaboration with NLADA's Client Council were honored to receive and review so many worthy nominations this year. We are grateful to all of them for their contributions and achievements. Below are all of 2016's winners and honorees. Congratulations to everyone!
2016 Client Contribution Award Winners
Larry Carlton – Committed Citizens of Waverly – CCOW Inc.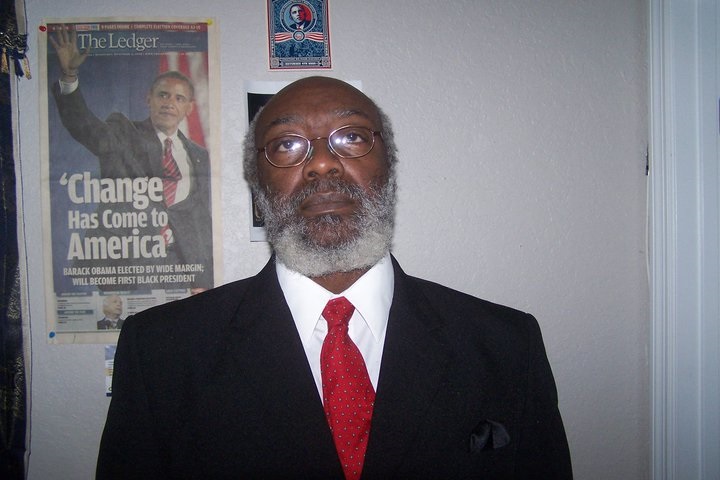 Larry has spent the past 20+ years dedicated to the improvement of the lives of others. In 2004 Larry was one of the 1st AmeriCorps VISTA Volunteers in Service to America for Polk County Board of County Commissioners. In that capacity he educated himself on the workings of communities. During the 2004 hurricanes, Larry was assigned to help folks throughout Polk County get housing and/or FEMA trailers if their homes were destroyed. Despite being homeless himself, he assisted over 3,500 families during a HUD Return to Home event. Larry later received special Congressional recognition from Adam Putnam in this event. In addition, Larry became an IRS VITA Prepare, Trainer & Site Coordinator for the Polk Prosperity Campaign (PPC) an organization he helped to form to provide free tax prep for low income folks. Over the years Larry has been a leader in the community, he mentors youth and sets a life example of being a leader. During the hurricanes, Waverly was one of the first communities to receive food after the storms and Larry contacted members of the community and gave them all the number to FEMA. As a result of his partnership with the IRS he assisted in preparing free taxes for the past 12 years approximately and worked with partnerships to provide financial education as well. For the community of Waverly through CCOW Inc. he ensured the county replaced demolished homes in the community. Approximately 19 homes have been rebuilt at a cost of 1.2 million dollars. 
Nominated by Lutisha Scott-Staton and Latryna Carlton at Committed Citizens of Waverly - CCOW Inc.
Latryna Carlton – Florida Rural Legal Services/Committed Citizens of Waverly – CCOW Inc.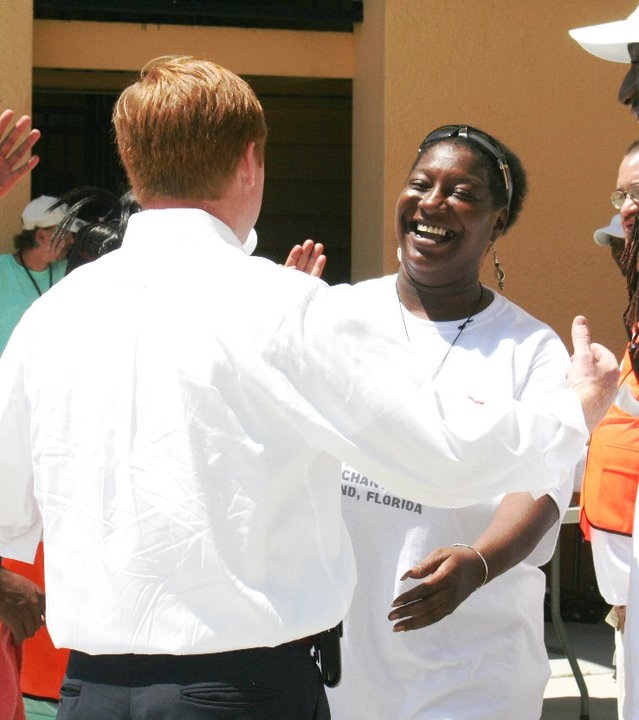 Latryna has served on the Board of Florida Rural Legal Services for 13 years, as the first client member to serve as Vice President. She also served in the Navy from 1986 to 1992 and since has worked tirelessly to serve her community, FRLS, provide tax preparation services for the indigent, Florida Equal Justice Center, AmeriCorps VISTA and as a Board member, Founder and President of Committed Citizens of Waverly, FL. Latryna has been instrumental in advocating FRLS to the indigent within and outside of her community. She has spent countless hours providing tax preparation services to those with little financial means and has served on 10 of the most active committees of FRLS. She is the first to volunteer.
Nominated by Don Isaac and Private Attorney Arthur Schofield at Florida Rural Legal Services, and Lutisha Scott-Staton
Rev. Terence A. Dicks – Georgia Legal Services Program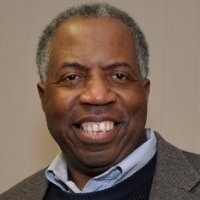 Rev. Dicks has given over three decades of community service and involvement including founding and leading many organizations with an emphasis on civil rights, needs of inner city and low-income children, and civil legal representation for persons with low and moderate incomes. Rev. Dicks joined the Board of Directors of the nonprofit law firm that represents persons with low incomes and Georgia Legal Services Program. As a local radio announcer, Rev. Dicks gained experience that helped him co-coordinate the James Brown Appreciation Day, in Augusta 1986, recognizing the efforts to end rioting and encourage better relations between races.
For decades, he has served on various boards in different capacities for Augusta Human Relations Commission, Georgia Clients Council, Georgia Legal Services Program, and Richmond County Transit Citizens Advisory Committee. Rev. Dicks has been actively member-affiliated with Augusta Progressive Religious Coalition, International Leadership Association, and Richmond County Board of Elections. Rev. Dicks also founded Georgia Center for Children and Education, Inc. where he serves as its volunteer executive director. Rev. Dicks helped co-write and secure a multi-year $225,000 grant from the W.K. Kellogg Foundation in 2008 that was administered by the historically Black college, Paine, for the "New Tools, New Visions 2 Augusta" Project where served on the project's steering committee.
Nominated by Phyllis J. Holmen at Georgia Legal Services Program
Lucinda Horne – Legal Aid Society of Orange County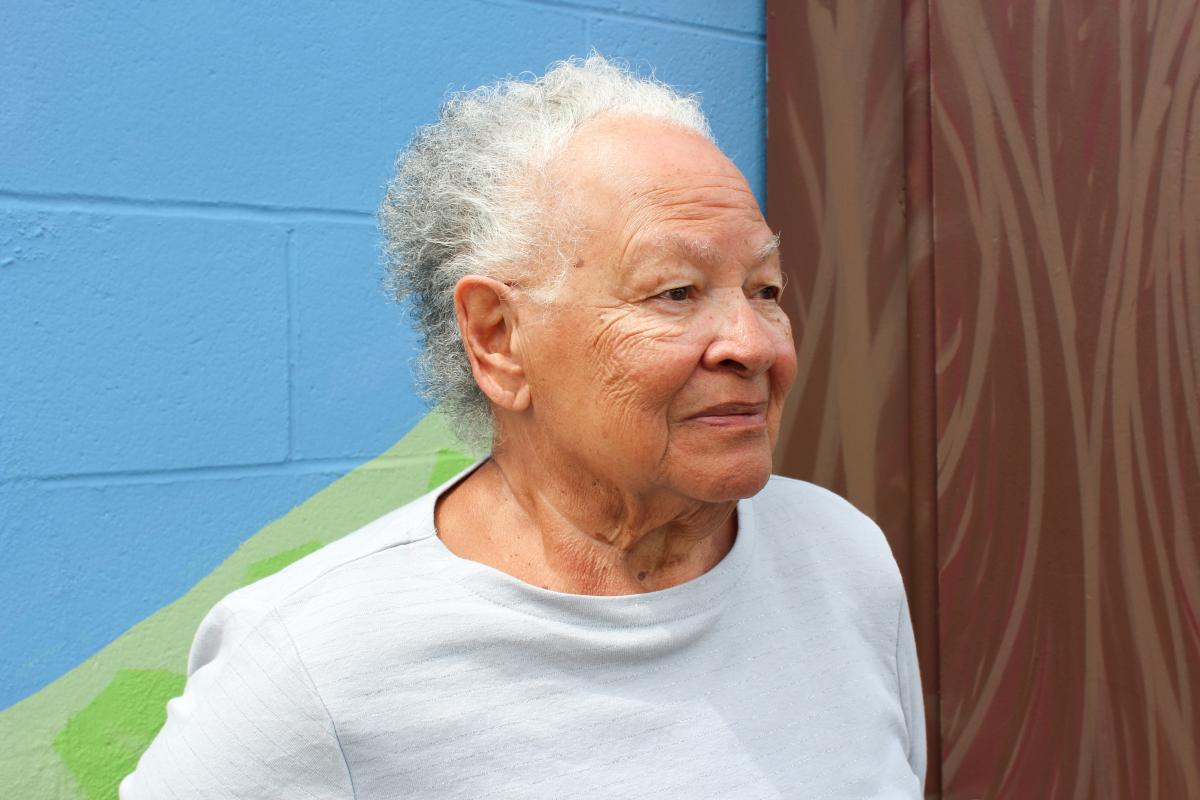 Lucinda has served on Legal Aid Society of Orange County's Board of Directors for 42 years being a strong voice when it comes to representing the client community. She knows the history, the goals of the program and the needs of the client community. Lucinda also served as the President of the National Clients' Council and trained new client board members at other legal aid programs throughout the state. Her contributions to the client community are vital and that's an understatement. Lucinda played a significant role in diversifying LASOC materials for Orange County's increasingly diverse community, and was a strong advocate for expanding LASOC's services to Norwalk and Compton, which has since served over 130,000 clients.
Nominated by Bob Cohen at Legal Aid Society of Orange County
Ofelia Zapata – Texas RioGrande Legal Aid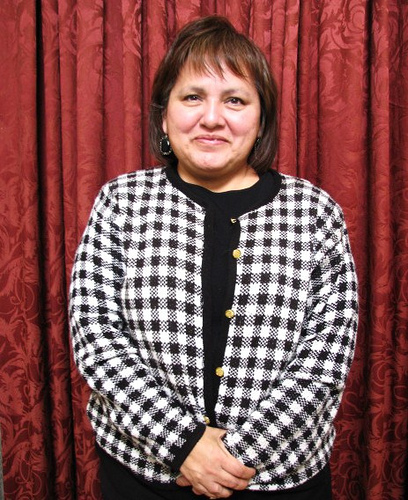 Ofelia Zapata most recently organized the 1st Advocates for Justice conference in San Antonio to mobilize client support in the Legislature for legal aid. Ofelia's advocacy in the Texas Legislature for legal aid goes back many years, including walking the halls of the Capitol to effectively visit Legislators. She's also given her time as a board member of NLADA, Texas RioGrande Legal Aid, Texas Legal Services Center, and the National Center for Law and Economic Justice. She has done a great service with the establishment of the Southeast Health and Wellness Center in Austin (SEHWC), a comprehensive facility that primarily serves low-income individuals with primary care and specialty care. Having a legal aid office co-located at the SEHWC, and successful advocacy for public funding for Capital IDEA, which helps non-traditional students move up in their career. She also has very strong leadership with Austin Interfaith and established a private defender program in Travis County.
Nominated by Bruce Bower at Texas Legal Services Center and David Hall at Texas RioGrande Legal Aid
2016 Client Contribution Award Nominees
Juanita Alvarez – Legal Services of Greater Miami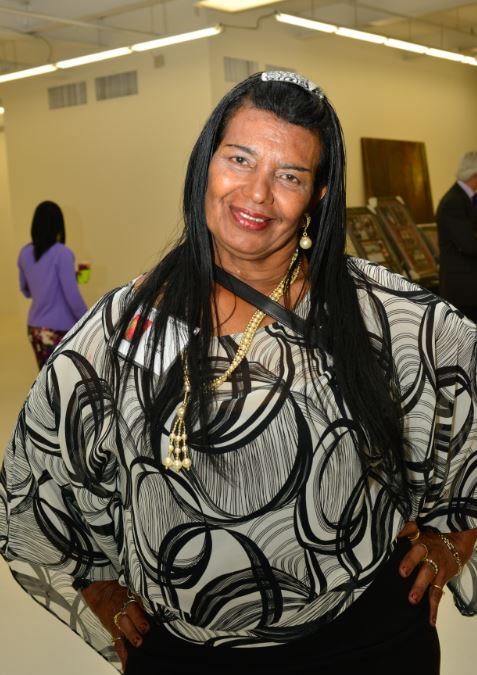 Juanita Alvarez has been a member of the Legal Services Board of Directors since 2010. During her time on the Board, Ms. Alvarez has participated in the annual legal needs assessment where she has gone door to door soliciting input from the client community about their legal needs. She works with legal services attorneys to mobilize tenants who are being evicted form mobile home parks. Countless mornings, Ms. Alvarez can be seen in the legal services office because she personally drives clients to the office who require assistance. She is part of several client organizations who work with the poor in Miami-Dade county. Juanita is currently serving her second term as 2nd Vice President to the Board. With Ms. Alvarez's assistance, Legal Services was able to prevent the residents of Little Farm Mobile Home Park from being homeless. The city and developers did not follow the law before closing the park. Ms. Alvarez helped educate the residents about their rights and helped form a mobile homeowners association. The formation of the association allowed Legal Services to file a lawsuit against the developer, which eventually settled for almost $500,000. Because of this, the residents were empowered to buy new homes and move into new apartments, all without becoming homeless.
Nominated by Rochelle L. Hampton at Legal Services of Greater Miami
Larry Barbee – Haywood County (Tennessee) NAACP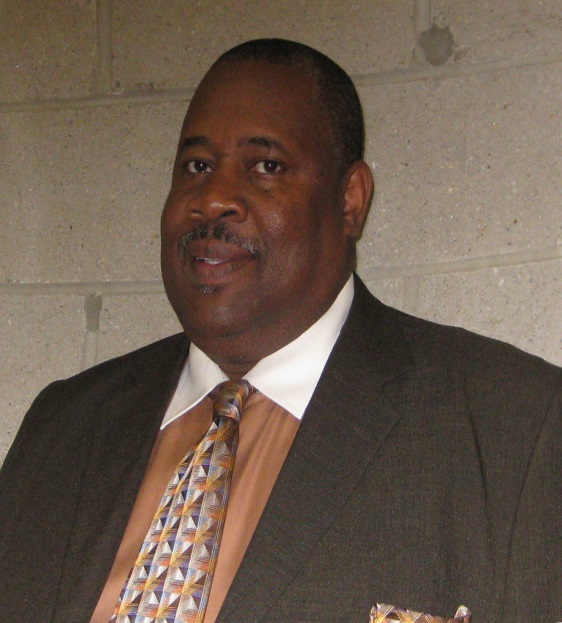 Larry Barbee exemplifies service and character, especially in his efforts to promote access to justice in rural West Tennessee. Larry has served as a highly engaged and supportive, active board member of West Tennessee Legal Services since 1991, and as a Board Chair since 2004. He is a dedicated board member for the TN Alliance for Legal Services. Larry has a long history of volunteering in West TN where, as a veteran, he has assisted military families in obtaining benefits. Larry has been instrumental in gaining community support for WTLS and has helped WTLS identify and obtain funding. Larry identified and assisted WTLS in obtaining a SSVF (Supportive Services for Veterans) grant, where veterans and families are provided housing assistance through a partnership with the TN Homeless Project as well as civil legal assistance. As a result of this grant, WTLS has been able to help veterans and their families overcome barriers to housing by obtaining income security benefits and resolving consumer issues.
Nominated by Catherine Clayton at West Tennessee Legal Services
Linda Bingham – Bay Area Legal Services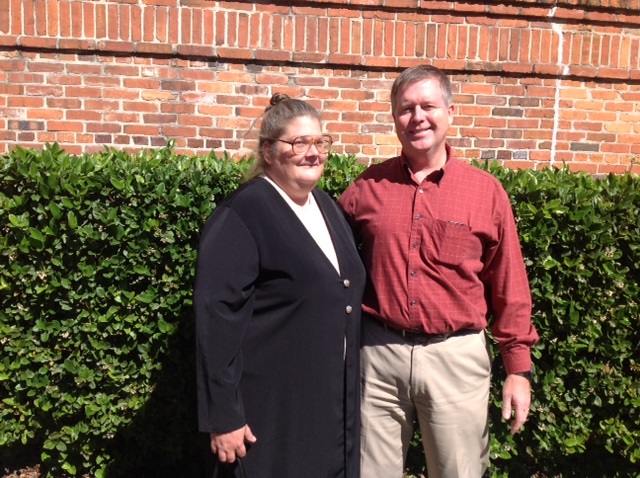 Linda Bingham is a domestic violence survivor who came to BALS in 1997 for assistance. Today, she volunteers for BALS serving as a lead member of the speaker's bureau. Linda recently spoke at BALS' 2016 Annual Circle of Giving Pearl Society Event. The Pearl Society is a group of women who contribute annually through pledges to BALS. Linda delivered an amazing, heartfelt and emotional speech about her abuser and the service provided to her at BALS through their domestic violence outreach center at the Spring of Tampa Bay. The event raised nearly $5,000 and more importantly brought attention to the importance of civil legal aid in the community. Most recently, Linda contributed by participating in two new law firms for the Sustaining Law Firm Campaign.
Nominated by Alexandra Crews at Bay Area Legal Services
Courtney Green – Empowering a Generation (EAG)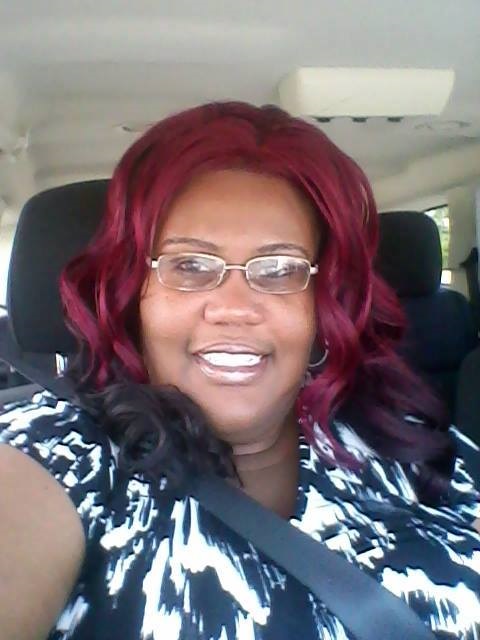 Courtney has continued her efforts to improve her community after volunteering as a youth. Courtney completed high school and college with a mission to make Waverly better and has done so with her organization. She has a love for children and their education and the betterment of their futures. She has spent her time dedicated and consistent efforts to the activities that improve the lives of those around her. Courtney followed through on the activities she was exposed to as a youth and came back home to make a difference in the lives of people living in low income areas. During the summer, in partnership with the USDA and her grandmother's church, Courtney helps provide breakfast and lunch for approximately 100+ children in the community of Waverly. In addition, during the school year, Courtney provides free tutoring and homework assistance for the youth of Waverly. This is a rural low income and hard to access are, but she maintains the consistency and dedication it takes to be there for the youth as a mentor and someone who came back to the community and has dedicated her life to helping to improve theirs through education, mentoring, and volunteering.
Nominated by Latryna Carlton at Committed Citizens of Waverly - CCOW Inc.
Jessica Keith – Legal Aid of Wyoming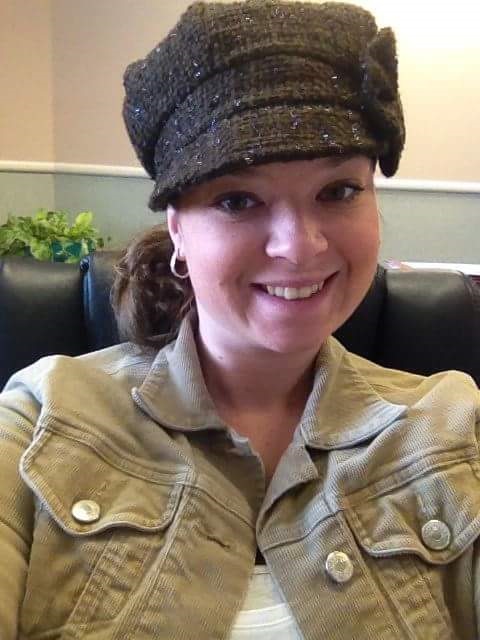 Jessica started out as a client eligible board member and has worked herself up to being the Board Chair. Jessica is part of the Access to Justice Commission, Legal Assistance of Wyoming as well as Legal Aid. Jessica has assisted the program in finding additional funding for a leadership grant while being the finance committee. Under her leadership, the program has gone from deficit to surplus.
Nominated by Raymond Macchia at Legal Aid of Wyoming Inc.
Leaders for Equality and Action in Dayton (LEAD) 

When the Beavercreek City Council attempted to block the Greater Dayton Regional Transit Authority (RTA) from placing bus stops around the Fairfield Commons Mall, Leaders for Equality and Action in Dayton (LEAD) kicked into gear.
Through their "Let the People Ride" campaign, the inter-denominational, grassroots organization protested and led initiatives that resulted in a groundbreaking resolution. The Federal Highway Administration found the city in violation of Title VI of the Civil Rights Act of 1964 for actions that would have a "disproportionate impact" on African Americans. It was the first time the federal department had made such a ruling based on a citizen complaint.
The dispute began in 2011 when RTA decided to expand its bus service from Dayton to the fast-growing suburban community. Beavercreek denied its request to place bus stops in the community. Beavercreek is predominately white. The city of Dayton's population is 43 percent African American. Without bus service, many of Dayton residents would be denied jobs at the mall and in the robust commercial area. The accessibility to services from a new hospital and colleges and a university in the vicinity would be blocked.
After failing to convince Beavercreek to reverse its restriction on busing, LEAD engaged attorneys from Advocates for Basic Legal Equality to provide assistance. Since the city received tens of millions of dollars in federal highway funds, it was required to adhere to Title VI. The act prohibits recipients of federal funding from excluding persons from participating in programs or denying individuals the benefit of programs on the basis of race. Approximately 73 percent of RTA riders are minorities.
Following a three-year challenge, the Highway Administration reached a decision that Beavercreek had violated the act and gave the city 90 days to comply. If it failed to do so, the FHWA could use its authority under Title VI to suspend or terminate federal highway assistance to the city. Beavercreek complied in November 2013.
Not only was the decision a local victory for LEAD, it resurrected the use of Title VI as a measure for settling such disputes in other cities, as well.
Now, LEAD rolls on. The organization is working to ensure accessible bus service at another large regional mall, the Dayton Mall. It has organized demonstrations at that mall because the mall has limited the bus routes that can stop there and has no bus stops at mall entrances, forcing the handicapped and others to cross a large parking lot. LEAD believes that is a violation of the Americans with Disabilities Act.
The organization is busy with other projects, as well. LEAD is seeking to ensure treatment and justice for individuals suffering from mental illness, especially those in jail. The organization is working through a collaborative effort to ensure the availability of quality, affordable preschool for four-year-olds in the county. LEAD also has created the Dayton Work Initiative. The program connects small businesses with large "anchor institutions" for economic development in depressed areas of the community.
Nominated by Ellis Jacobs and Stan Hirtle at Advocates for Basic Legal Equality, Inc.
Greta Moran – Broken Chains Ministries, Inc.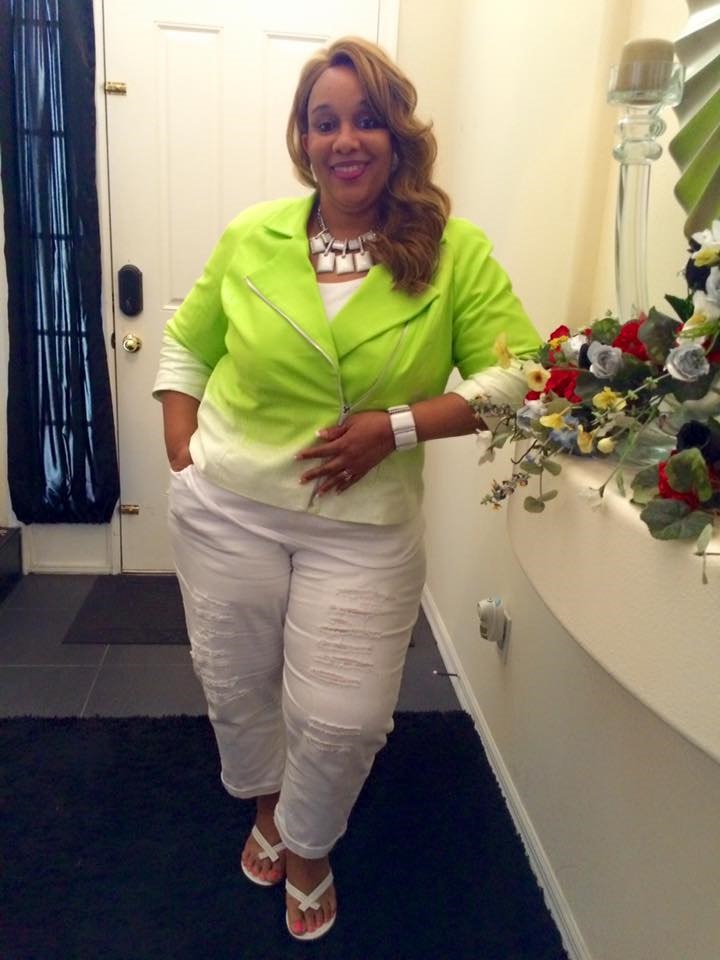 Greta Moran and her family donate their own time, money, resources and services to improving the lives of individual men, women and youth leaving the criminal justice system for the past 10 years. Greta believes that re-entry is a crucial part to helping reorient themselves into society and Broken Chains Ministries is an organization that meets that need and supports the whole person. Greta is heavily involved with housing and job placement along with providing utility and rental assistance. In partnership with the county in 2010, Greta was able to assist over 200+ individuals and families maintain and secure housing through a grant obtained by HUD.
Nominated by Latryna Carlton at Committed Citizens of Waverly - CCOW Inc.
Rosita Stanley – National Legal Aid & Defender Association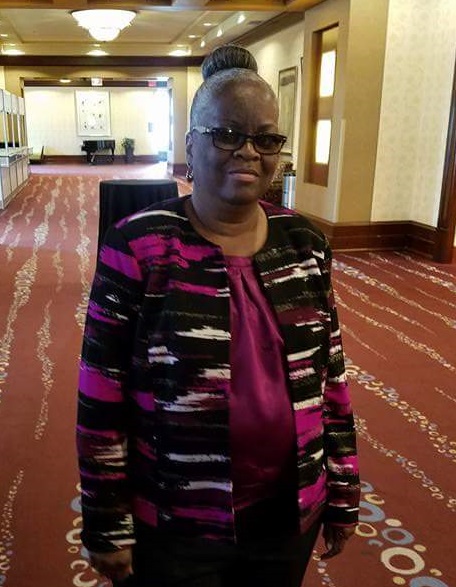 Rosita has been involved for many years in the client community and has maintained focus on involvement of clients. She has been a leader in the NLADA client council but has also focused on making sure that LSC maintains its commitment to client involvement. Rosita provided mentorship for NLADA's client council and is the one that got Jim Sandman from LSC to start coming to the LSC and Client Voice workshops at NLADA. As a result of Sandman coming to those workshops, more gains have been made including clients on program review communities.
Nominated by Julie Reiskin at Colorado Cross-Disability Coalition