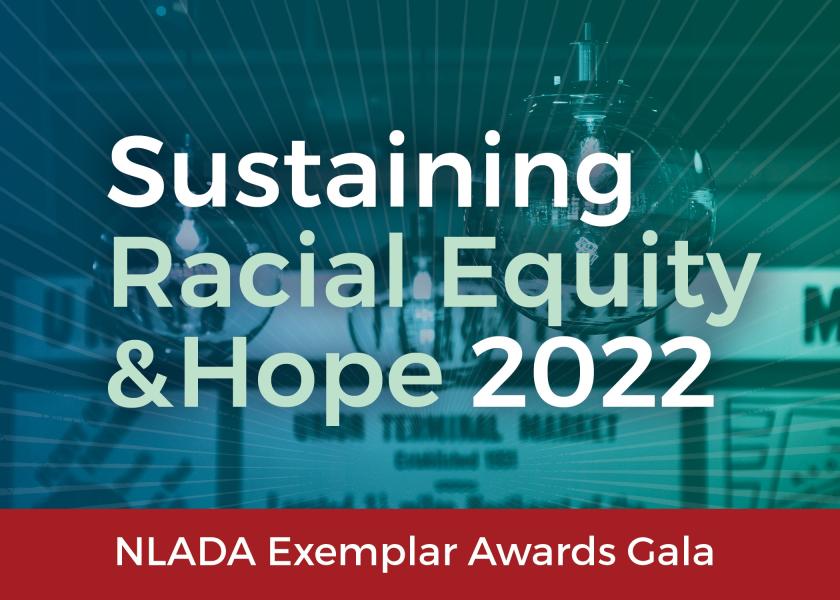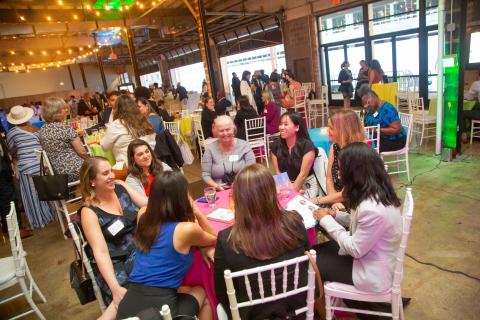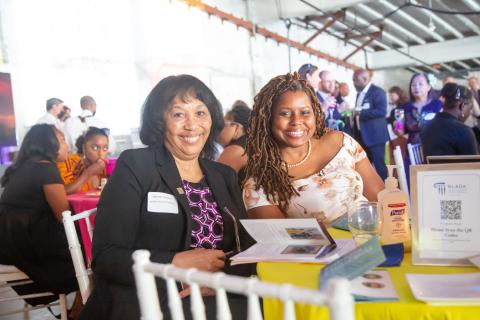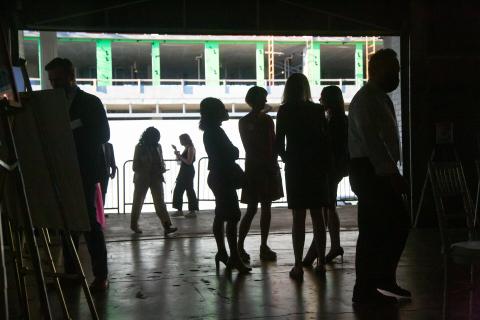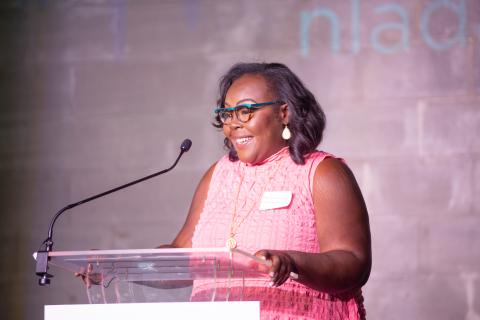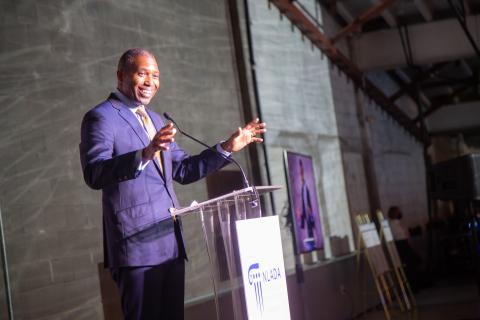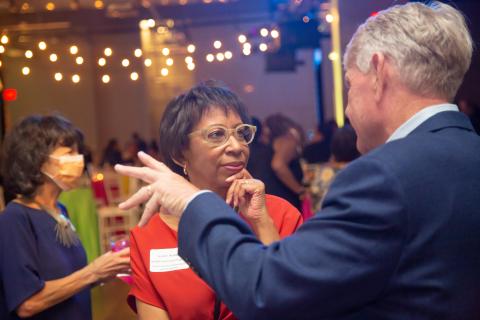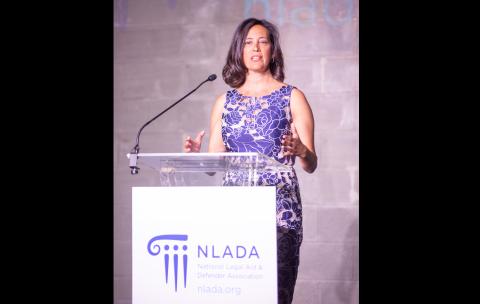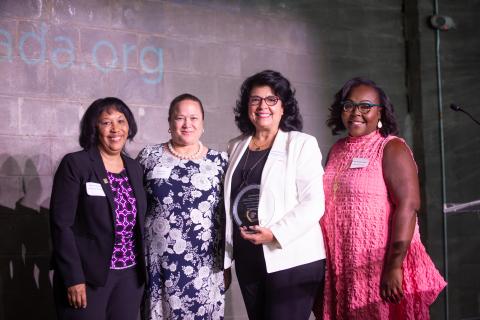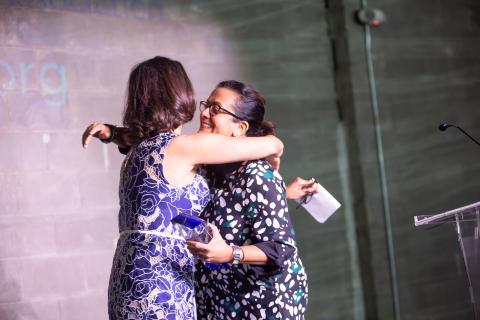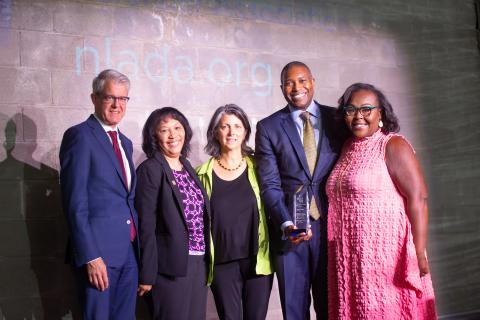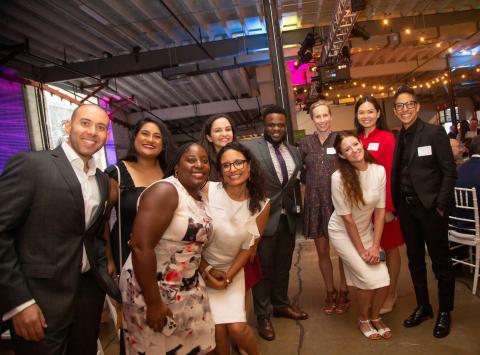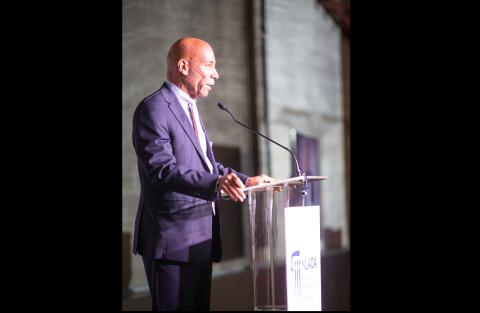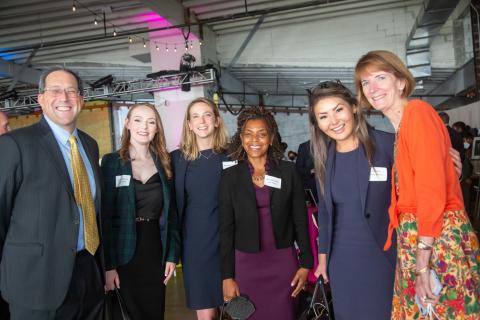 June 9th, 2022
The 2022 Exemplar Awards Gala "Sustaining Racial Equity and Hope" was celebrated on June 9, 2022. The National Legal Aid & Defender Association (NLADA) Exemplar Awards honored members of the corporate counsel or private law firm communities who have demonstrated outstanding leadership, vision, dedication and achievement in promoting and supporting equal justice. Each Exemplar honoree has made invaluable commitments and contributions to pro bono and public service, and supported NLADA's work to provide equal access to justice for all. Also presented were the Kutak-Dodds Prizes and Beacon of Justice Awards.
2022 Exemplar Award Honorees
If you are interested in watching the award presentations to last year's Exemplar Award Honorees, click HERE for Deborah Goldstock Ringel and click HERE for Tony West.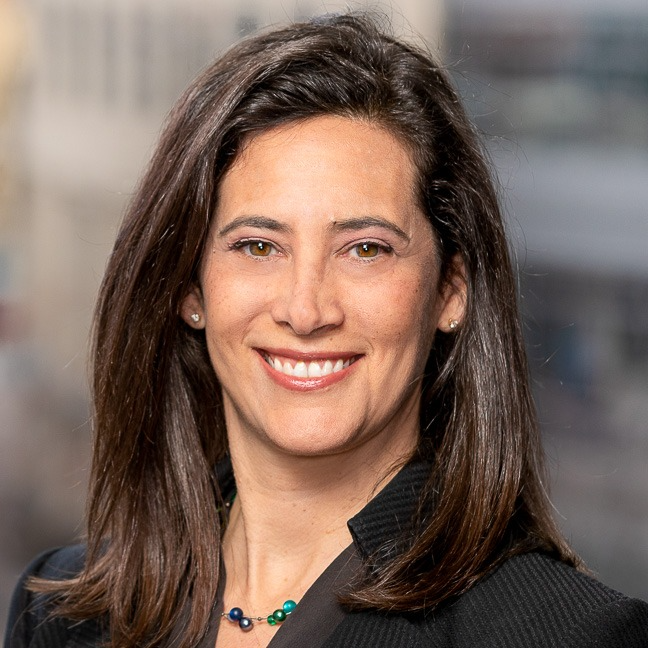 Deborah Goldstock Ringel is General Counsel, Secretary, and Chief Ethics & Compliance Officer at Accenture Federal Services, a wholly owned subsidiary of Accenture LLP, headquartered in Arlington, Virginia. Accenture Federal Services brings together mission expertise with the latest technologies and proven innovation for defense, national security, public safety, civilian, and federal health clients. In her role, she directs all legal services for the company, leads an effective ethics and compliance program for over 13,000 employees, and serves as the principal legal advisor to the company board. Additionally, Ms. Ringel is an inaugural member of the company's Inclusion & Diversity Advisory Council where she contributes to the expansion and implementation of strategic I&D priorities across the company.
Ms. Ringel has over 25 years of legal experience in the public and private sectors. She began her career at the Manhattan District Attorney's office, serving in the Trial Division and the Official Corruption Unit. Prior to joining Accenture in 2013, she practiced at Dickstein Shapiro LLP, where her practice included business litigation, government contracts and government investigation matters and taught Legal Rhetoric at the American University Washington College of Law. Ms. Ringel received her B.A. from Cornell University and her J.D. from the University of Michigan Law School. She is a member of the President's Council of Cornell Women, which enhances leadership opportunities for students, faculty, staff, and alumnae. Ms. Ringel has an active pro bono practice, which focuses on work on behalf of refugees and asylees.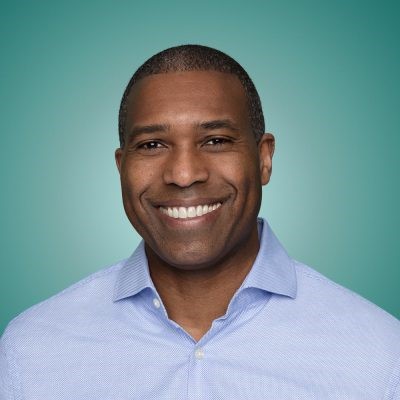 Tony West is Senior Vice President, Chief Legal Officer, and Corporate Secretary at Uber, where he leads a global team of more than 600 in the company's Legal, Compliance and Ethics, and Security functions. Previously, Tony was General Counsel, Corporate Secretary and Executive Vice President of Public Policy and Government Affairs of PepsiCo, a Fortune 50 corporation with net revenues of more than $63 billion and a product portfolio that includes 22 brands like Gatorade, Tropicana, and Frito-Lay.
Tony has more than 20 years of experience in the public and private sectors. Prior to joining PepsiCo, Tony was twice confirmed by the Senate to serve as a senior official in the Obama administration. From 2012 to 2014, Tony was the Associate Attorney General of the United States, the US Department of Justice's third‐ranking official, where he supervised many of the department's divisions, including the Civil Rights, Antitrust, Tax, Environment and Natural Resources, and Civil Divisions, as well as the Office of Justice Programs, the Office on Violence Against Women, and the Community Oriented Policing Services Office. As Associate Attorney General, Tony pursued several financial institutions for their roles in precipitating the 2009 financial crisis, securing nearly $37 billion in fines and restitution for Americans who were harmed. From 2009 to 2012, Tony was the Assistant Attorney General of the Civil Division, the largest litigating division of the Justice Department. As Assistant Attorney General, Tony led the Justice Department's review of the constitutionality of the Defense of Marriage Act (DOMA), advocating strongly and successfully that the department abandon its long‐standing defense of the statute because the law was unconstitutional.
When Tony left the Obama administration in 2014, Attorney General Eric Holder presented him with the Edmund J. Randolph Award, the Department of Justice's highest honor. Earlier in his career, Tony was an Assistant United States Attorney in the Northern District of California, where he prosecuted a variety of federal crimes. He also served as Special Assistant Attorney General at the California Department of Justice and was a litigation partner at Morrison & Foerster LLP in San Francisco. Tony graduated with honors from Harvard College, where he served as publisher of the Harvard Political Review, and received his law degree from Stanford Law School, where he was President of the Stanford Law Review
Click to learn more about previous Exemplar Honorees. 
2022 Exemplar Gala Co-Hosts
Jim Chosy, U.S. Bancorp
Theane Evangelis, Gibson Dunn 
Joan Haratani, Morgan, Lewis & Bockius LLP
Lisa Loughry, Mutual of America 
John Schultz, Hewlett Packard Enterprise
Jo-Ann Wallace, NLADA Insurance Program 
2022 Exemplar Gala Committee Members 
Steven Schulman, Akin Gump Strauss Hauer & Feld LLP
Angela Vigil, Baker McKenzie 
Mary C. Kennedy, Arnold & Porter Kay Scholar LLP
Amanda Lawrence, Buckley LLP
Stacey Grigsby, Covington & Burling LLP
Ellen Dwyer, Crowell & Moring LLP
James Mann, Davis Wright Tremaine LLP
Ben Weinberg, Dentons US LLP
Kim MacLeod, Hunton Andrews Kurth LLP
Anne Robinson, Latham & Watkins LLP 
Robert "Skip" Myers, Morris, Manning & Martin LLP
Margarita O'Donnell, Zuckerman Spaeder LLP 
Social Justice Art Auction
A highlight of the evening was viewing and bidding on NLADA's popular Social Justice Art Auction. Donated works of art depict justice issues ranging from incarceration to political protest, and more.  All pieces were generously donated by artists from across the country, many incarcerated, and funds raised directly support NLADA's mission of expanding access to counsel and safeguarding justice for all. Click here to take a look at last year's auction book.
Beacon of Justice Awards
NLADA's 2022 Beacon of Justice Awards highlighted law firms continuing the work to address racial inequities within their communities and/or on the national level. Eligible law firms provided pro bono legal assistance to families, individuals, organizations, community groups, or other groups, between January 1 and December 31, 2021. Click here to view the 2022 Beacon of Justice Awards Digital Book. 
To watch last year's Beacon of Justice Awardee videos click HERE. 
The 2022 Beacon Award honorees include: Akin Gump,  Baker McKenzie, Crowell & Moring, Dechert, Dentons,  DLA Piper,  Hanson Bridgett,  Hunton Andrews Kurth LLP,  Kirkland & Ellis,  Latham & Watkins,  Mintz,  Nelson Mullins,  Squire Patton Boggs,  Steptoe & Johnson, Stinson, WilmerHale,  Wilson Sonsini and Zuckerman Spaeder. Click HERE to read the press release.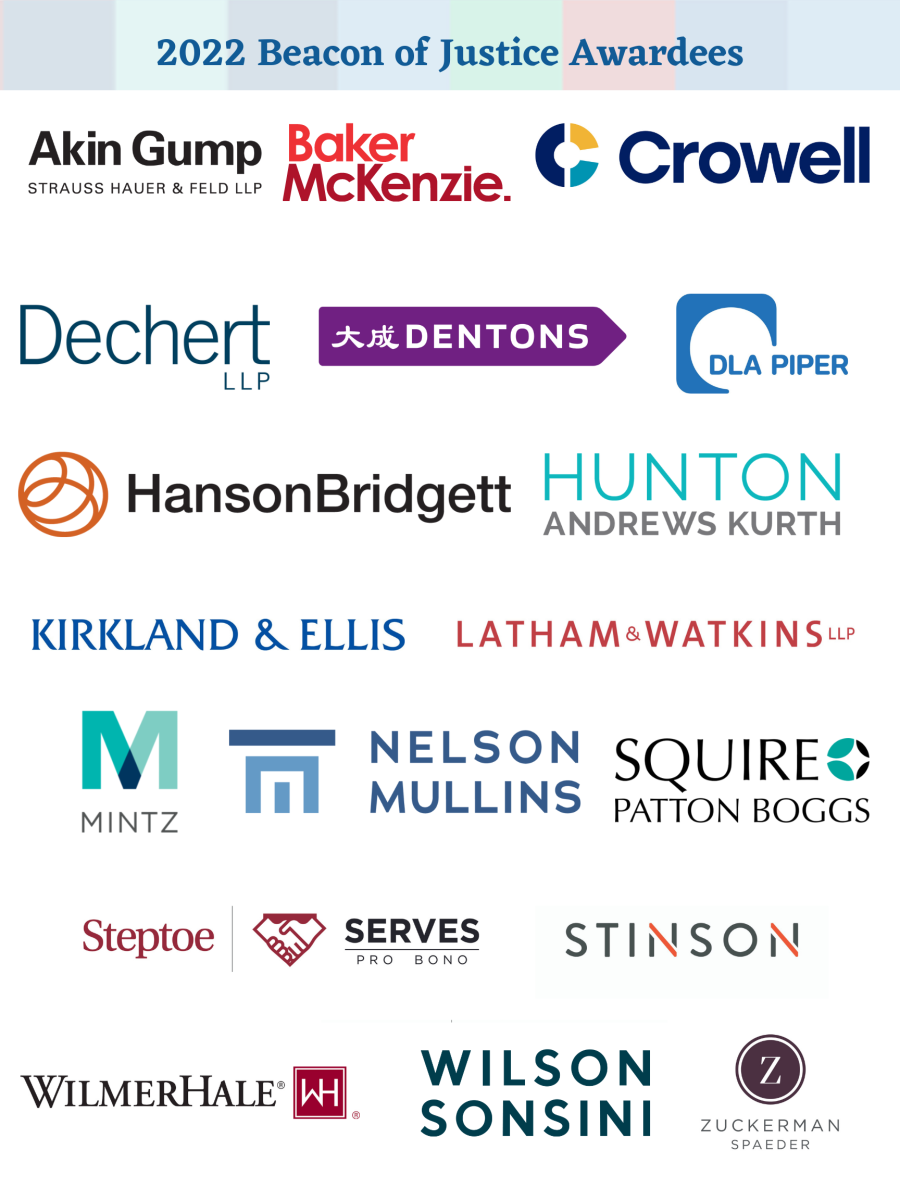 Previous Beacon of Justice themes include: 
Work to address systemic racial disparities.
Pro Bono programs serving vulnerable people fleeing to the U.S. border
Expanding opportunities for the underserved in areas such as education, health care, housing, and legal services
Have innovative Public-Private Partnerships that Protect Equal Justice for All through Appellate Litigation
Made a Significant Impact in the Area of Immigration
Represented Disadvantaged Families in Foreclosure Proceedings
Representation to People on Death Row
Representation to Detainees at Guantanamo Bay
Click to learn more about  previous Beacon of Justice winners here. 
Kutak-Dodds Prizes
The Kutak-Dodds Prize, honors the accomplishments of civil legal aid attorneys, public defenders, assigned counsel, or public interest lawyers who, through the practice of law, are significantly contributing to the enhancement of human dignity and quality of life of those individuals who are unable to afford legal representation. Each prize carries a cash award of $10,000. 
The 2022 Kutak-Dodds Prize winners: Aidin Castillo and Fred Nakamura. You can watch this year's presentation of the Kutak-Dodds Prizes on June 9th by clicking HERE. To learn more about this year's winners you can also watch their videos from the 2022 Exemplar Awards Gala ( Aidin Castillo and Fred Nakamura).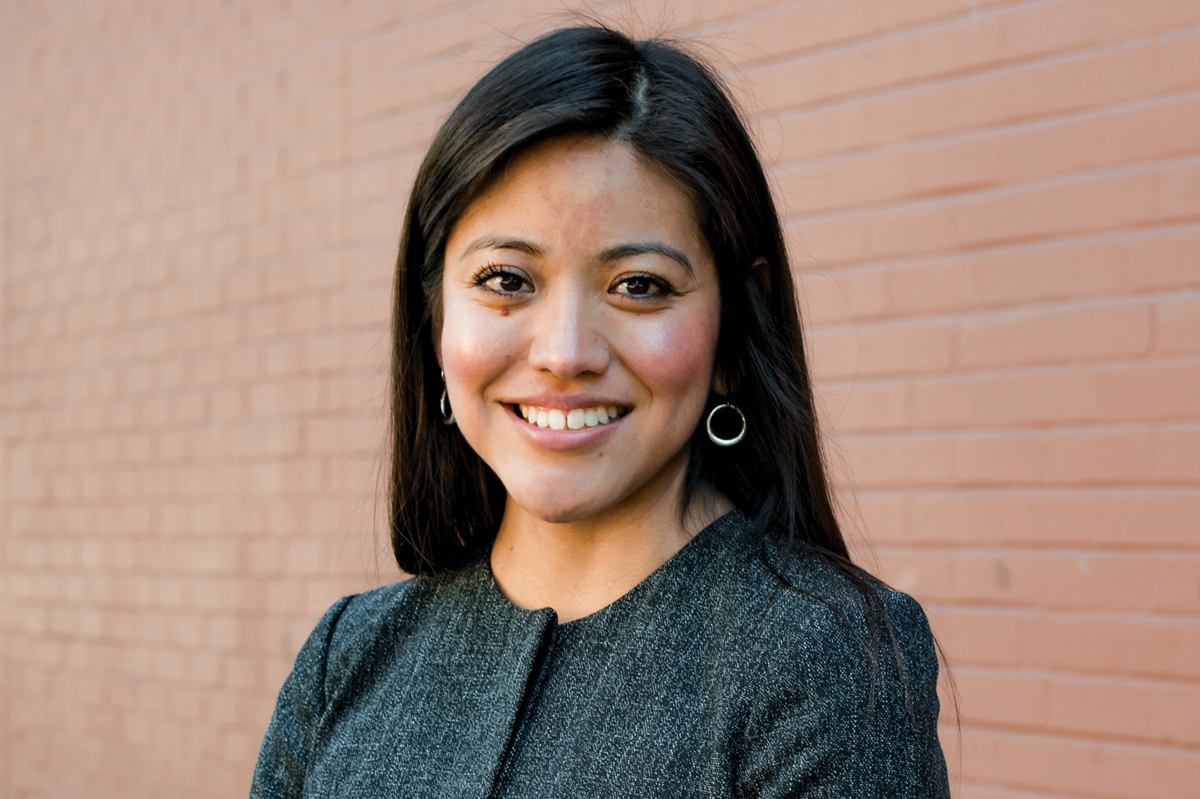 Aidin Castillo Mazantini, has been a passionate immigrants' rights advocate for nearly twenty years, and serves as the Director of Centro Legal de La Raza's Immigrants' Rights Practice. Aidin grew up as an undocumented immigrant and experienced first-hand the threat of deportation. The experience of facing removal proceedings as a child compelled Aidin to become an immigration attorney to ensure that others facing deportation would have access to legal representation. In 2011, Aidin became one of the first undocumented immigrants to be admitted to the practice of law.
As Directing Attorney at Centro Legal, Aidin leads the largest removal defense practice in Northern California; a legal services pillar in the Bay Area. Under her leadership, Centro Legal provides free legal representation to thousands of immigrants in removal proceedings, including children and families, immigrants incarcerated by ICE, and survivors of violence and persecution. Throughout her career, Aidin has represented hundreds of immigrants in obtaining lawful status and citizenship, and specializes in representing immigrants who are at risk of imminent removal from the United States. She is proud to lead a dedicated and talented team that works to dismantle systems of oppression, and works to uplift the leadership of immigrants and other directly impacted communities. "It is a privilege to serve communities and families like mine; I am continuously inspired and motivated by their courage, resilience, and determination to forge a new and better future."
Aidin's commitment to immigrants' rights also includes years of advocacy and policy work. As a staff attorney at the Immigrant Legal Resource Center (ILRC), Aidin helped launch the ILRC's national immigration policy office in Washington, D.C. As a policy attorney, she drafted legislation and policies to eliminate unjust immigration penalties for immigrants and to end the criminalization of immigrant communities. She also drafted implementation guidance for the Deferred Action for Childhood Arrivals (DACA), and advocacy to expand DACA.
Aidin is also a long-time advocate for undocumented immigrants pursuing higher education. As an undergraduate at the University of California, Davis, Aidin began organizing to expand access to in-state tuition and other services to immigrant students. She co-founded Scholars Promoting Education Awarenes and Knowledge (SPEAK), one of the first student-led advocacy and support groups for undocumented students in the nation. She went on to establish the DREAM Scholarship to help undocumented students pursuing law school.
Aidin also serves on the Board of Directors of the Immigrant Legal Resource Center.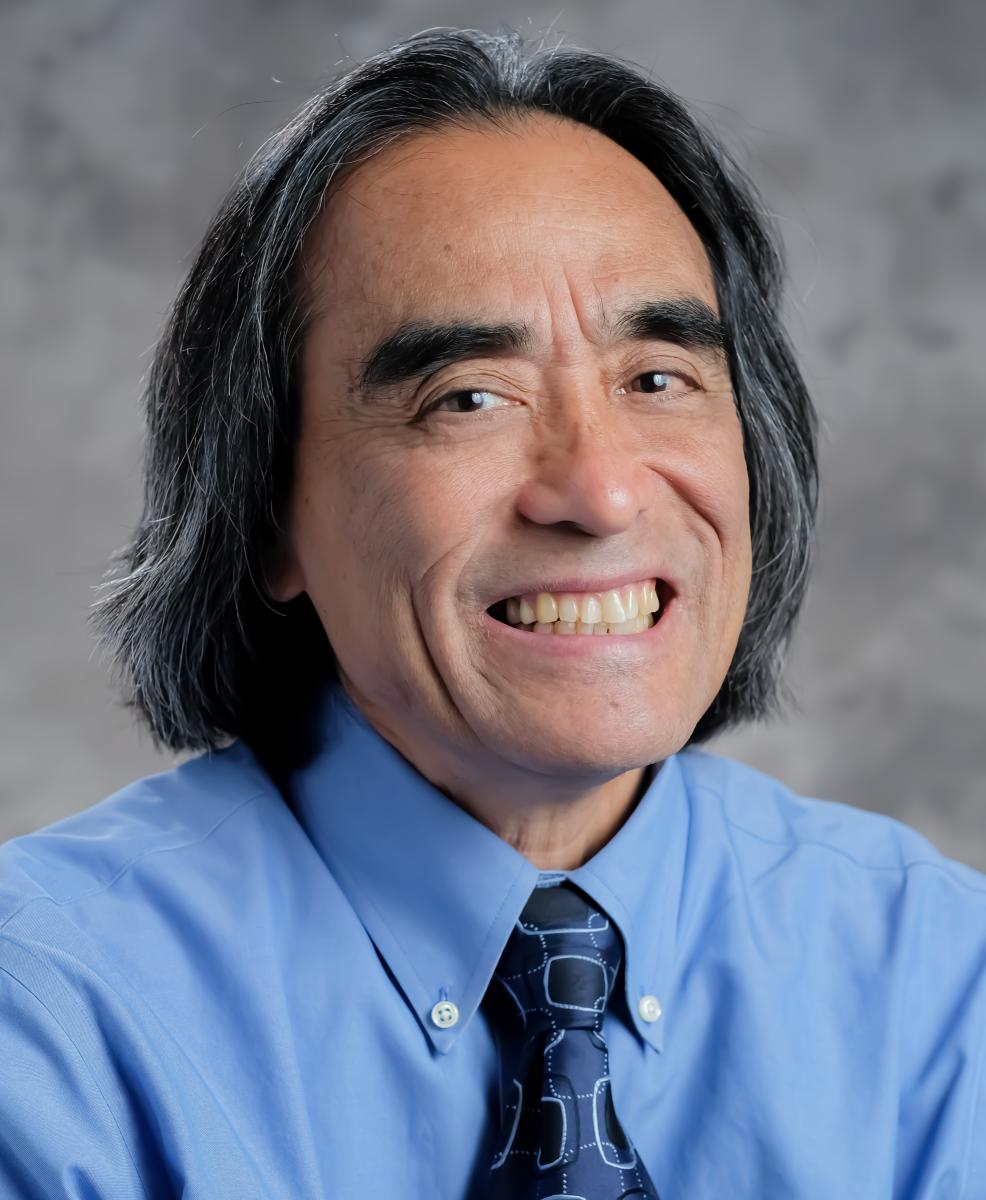 Fred Nakamura, has been assisting the underrepresented and poor of Los Angeles County and has been involved in their community struggles since 1976.  His legal career began as a VISTA volunteer with Pima County Legal Aid Society (Southern Arizona Legal Services "SALS"). He was a senior citizen outreach paralegal and worked with and was mentored by attorneys John Tull, John Ballentine, and Leslie Nelson. Recognizing his passion for social justice they encouraged him to apply to law school.  At SALS he learned how the law could be a powerful and necessary tool to help individuals and communities and picked up valuable skills working with community organizers on issues impacting their communities.  As an outreach paralegal to homebound and nursing home bound senior citizens he was exposed to the harsh living conditions of the poor and disabled.  He saw the need and importance of increasing legal services access to the most needy.
Encouraged by his mentors, he enrolled at Peoples College of Law in Los Angeles. While attending law school, he worked with the National Lawyers Guild in their Tenant Action Centers.  The Guild organized clinics to educate and to assist tenants in enforcing the newly enacted Los Angeles City Rent Stabilization Ordinance.  The clinics also trained tenant lawyers and assisted tenants with eviction defense and addressed abusive landlords and poor housing conditions.   
After law school, he worked with Neighborhood Legal Services of Los Angeles County ("NLSLA").  He learned early on the need to examine client problems from many different perspectives and he intentionally learned and worked in all the different legal units.  One of the most significant cases he worked on involved an issue that did not fit into any of the legal categories of the legal units that existed at that time. A client informed him that he was being charged for sewer fees on his water bills when he was on his own septic system.  Investigating this issue, Fred discovered that his client's neighborhood and other neighborhoods in the City were also on septic systems and not connected to the City sewer.   These neighborhoods were mostly old, unimproved and predominately minority neighborhoods.  Fred filed a claim with the City which brought mass media attention to the issue.  The media report resulted in the involvement of a local State Senator who with the assistance of NLSLA sponsored a bill to redress the blatant injustice.  The bill passed and as a result the Department of Water and Power was required to refund or credit 10 years of overcharges.  The overcharges amounted to about $10 million.
After about 9 years at NLSLA, he left to work at Legal Aid Foundation of Los Angeles to increase his involvement in the Asian-American communities.   With the skills he developed working with community organizations and on various types of cases and legal issues, he was well suited to organize and establish legal clinics in the Little Tokyo, Chinatown, Koreatown and the Thai communities.  It was Fred's mission to open and improve legal aid access to the Asian communities and especially to those with language access barriers.  Fred's work in these communities included obtaining fair relocation assistance for people displaced by community redevelopment and gentrification in Chinatown and Little Tokyo, the preservation and creation of new subsidized and affordable housing in redevelopment project areas, and  assisting tenants and small merchants in Koreatown with FEMA claims and other employment issues following the Rodney King riots.
In 2000, Fred returned to NLSLA, where he currently works as an Associate Director of Litigation and Policy. Even as an attorney in management, Fred maintains his ties to former clients, community organizations and social service organizations, to ensure they can contact him directly with basic and complex legal issues and questions.  This is where many of his significant cases come from.  One such recent case involves a 16–story apartment building in Los Angeles' Chinatown. This project based Section 202/Section 8 building for 270 elderly and disabled tenants was allowed by the owners to fall into disrepair.  In May 2021, one of the two elevators broke down and four months later the second elevator stopped working.  With no working elevators and unable to climb dozens of flights of stairs, many of the tenants were left stranded. in the building.  Tenants who used wheelchairs and/or walkers were especially vulnerable and were unable to leave their units for weeks.  After hearing of this desperate situation, Fred quickly put together a team of attorneys and paralegals to assist in interviewing residents, investigating the facts, and ensuring that emergency services and food were being provided.  Within four days NLSLA filed a lawsuit against the landlord to compel immediate repairs and for damages.  The case represents an intersection of many of Fred's legal experiences throughout the years, such as the necessity of language access due to residents speaking Taishanese, Cantonese, and Mandarin, and the importance of maintaining ties with community organizations, such as the Chinatown Community for Equitable Development who notified Fred of the situation and has also been key in obtaining assistance from the Los Angeles City Housing Department for the residents. With the pressure brought by community organizations and Fred's legal advocacy one of the elevators was repaired and the 270 affordable housing units will be brought back into habitable and safe condition.
In addition to his legal and community work, Fred sees extreme value in good mentorship and training of all legal services employees. He is always willing and open to take on opportunities to mentor new attorneys, paralegals, interns and law clerks and when he does he has them work on his best and most exciting cases as he learned as a VISTA volunteer at Southern Arizona Legal Services that the first and early years are critical to the development of a good legal services advocate. Fred's contribution to the legal services community will expand far into the future as his direct services to his clients have been life changing for them and their families and his mentorship to other advocates will influence their own success, present and future.       
Click to learn more about previous Kutak-Dodds Prize winners here.