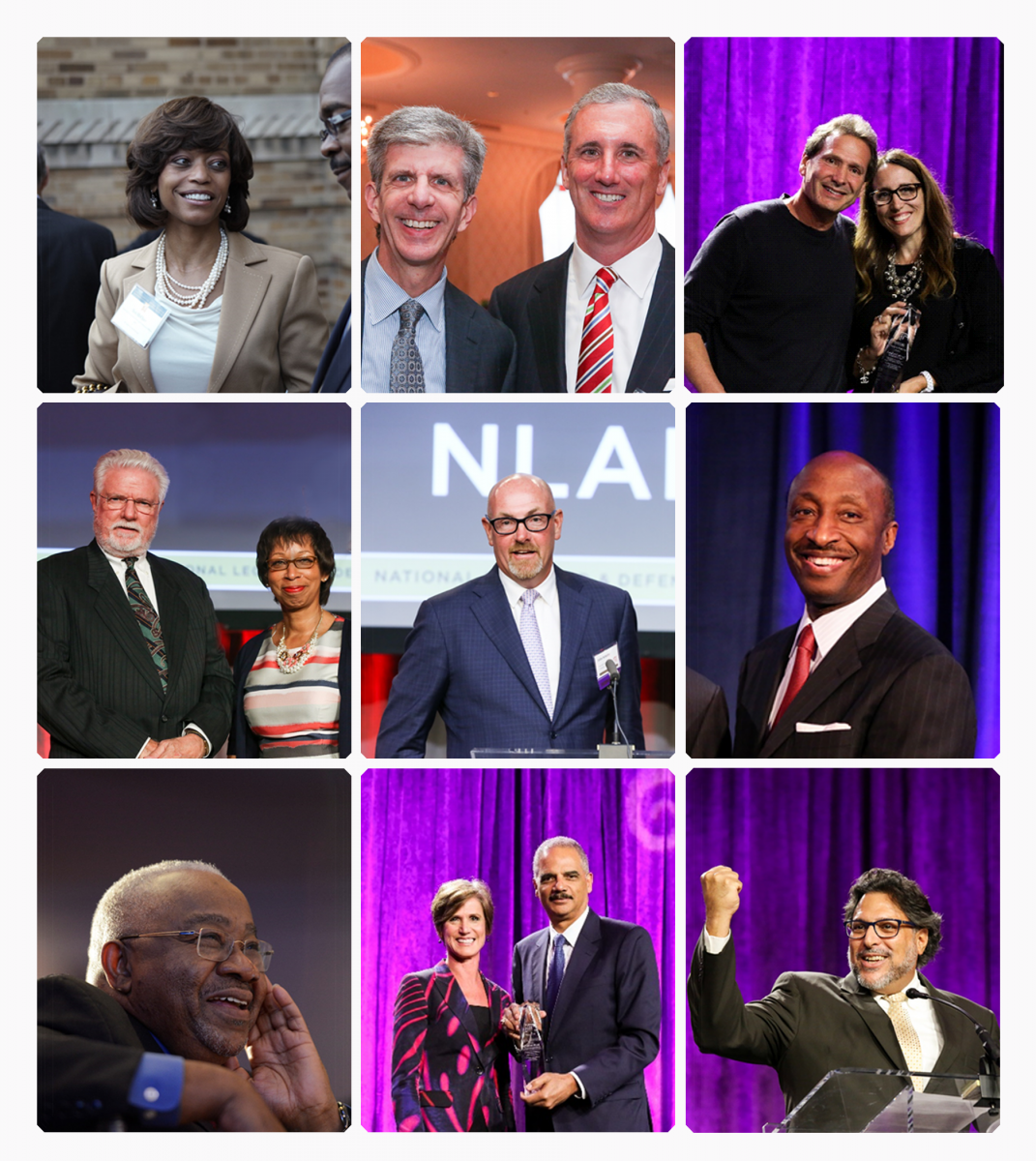 The National Legal Aid & Defender Association (NLADA) Exemplar Award annually honors members of the corporate counsel or private law firm communities who have demonstrated outstanding leadership, vision, dedication and achievement in promoting and supporting equal justice.
Each Exemplar honoree has made invaluable commitments and contributions to pro bono and public service and supported NLADA's work to provide equal access to justice for all. See below the full list of awardees.
For information, please contact Aileen Moffatt, VP External Relations or 202-452-0620, ext. 223. 
2022 Exemplar Honorees:
: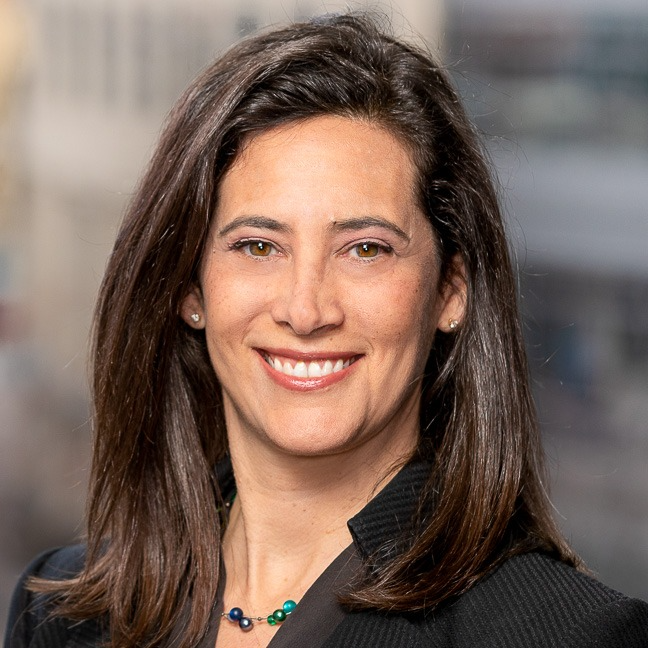 Deborah Goldstock Ringel is General Counsel, Secretary, and Chief Ethics & Compliance Officer at Accenture Federal Services, a wholly owned subsidiary of Accenture LLP, headquartered in Arlington, Virginia. Accenture Federal Services brings together mission expertise with the latest technologies and proven innovation for defense, national security, public safety, civilian, and federal health clients. In her role, she directs all legal services for the company, leads an effective ethics and compliance program for over 13,000 employees, and serves as the principal legal advisor to the company board. Additionally, Ms. Ringel is an inaugural member of the company's Inclusion & Diversity Advisory Council where she contributes to the expansion and implementation of strategic I&D priorities across the company.
Ms. Ringel has over 25 years of legal experience in the public and private sectors. She began her career at the Manhattan District Attorney's office, serving in the Trial Division and the Official Corruption Unit. Prior to joining Accenture in 2013, she practiced at Dickstein Shapiro LLP, where her practice included business litigation, government contracts and government investigation matters and taught Legal Rhetoric at the American University Washington College of Law. Ms. Ringel received her B.A. from Cornell University and her J.D. from the University of Michigan Law School. She is a member of the President's Council of Cornell Women, which enhances leadership opportunities for students, faculty, staff, and alumnae. Ms. Ringel has an active pro bono practice, which focuses on work on behalf of refugees and asylees.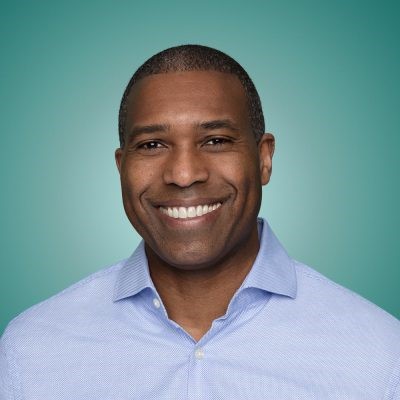 Tony West is Senior Vice President, Chief Legal Officer, and Corporate Secretary at Uber, where he leads a global team of more than 600 in the company's Legal, Compliance and Ethics, and Security functions. Previously, Tony was General Counsel, Corporate Secretary and Executive Vice President of Public Policy and Government Affairs of PepsiCo, a Fortune 50 corporation with net revenues of more than $63 billion and a product portfolio that includes 22 brands like Gatorade, Tropicana, and Frito-Lay.
Tony has more than 20 years of experience in the public and private sectors. Prior to joining PepsiCo, Tony was twice confirmed by the Senate to serve as a senior official in the Obama administration. From 2012 to 2014, Tony was the Associate Attorney General of the United States, the US Department of Justice's third‐ranking official, where he supervised many of the department's divisions, including the Civil Rights, Antitrust, Tax, Environment and Natural Resources, and Civil Divisions, as well as the Office of Justice Programs, the Office on Violence Against Women, and the Community Oriented Policing Services Office. As Associate Attorney General, Tony pursued several financial institutions for their roles in precipitating the 2009 financial crisis, securing nearly $37 billion in fines and restitution for Americans who were harmed. From 2009 to 2012, Tony was the Assistant Attorney General of the Civil Division, the largest litigating division of the Justice Department. As Assistant Attorney General, Tony led the Justice Department's review of the constitutionality of the Defense of Marriage Act (DOMA), advocating strongly and successfully that the department abandon its long‐standing defense of the statute because the law was unconstitutional.
When Tony left the Obama administration in 2014, Attorney General Eric Holder presented him with the Edmund J. Randolph Award, the Department of Justice's highest honor. Earlier in his career, Tony was an Assistant United States Attorney in the Northern District of California, where he prosecuted a variety of federal crimes. He also served as Special Assistant Attorney General at the California Department of Justice and was a litigation partner at Morrison & Foerster LLP in San Francisco. Tony graduated with honors from Harvard College, where he served as publisher of the Harvard Political Review, and received his law degree from Stanford Law School, where he was President of the Stanford Law Review.
2021 Exemplar Award Honorees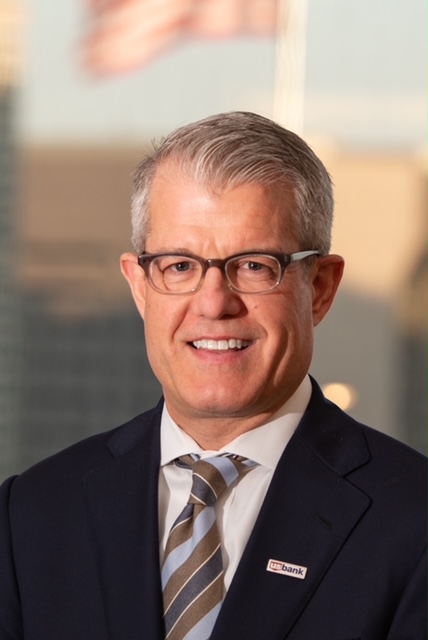 Jim Chosy is Senior Executive Vice President and General Counsel of U.S. Bancorp, the parent company of U.S. Bank, the fifth-largest commercial bank in the United States. Chosy is responsible for all aspects of the company's legal affairs. Chosy is a member of the board of directors of the Guthrie Theater and the Fund for Legal Aid, the board of counselors of Equal Justice Works, the general counsel advisory committee of the Bank Policy Institute, and the corporate advisory panel of the Federal Bar Association's special task force on diversity and inclusion. He is also a Life Fellow of the American Bar Foundation and a member of the Leadership Council on Legal Diversity. He has previously served as a member and chair of the board of directors of the Clearing House Association, the University of Minnesota Law School and the Children's Theater Company.  In 2012, he received the University of Minnesota's Alumni Service Award, in 2019 the Lead by Example Award from the National Association of Women Lawyers, and in 2020 the In-House Counsel Lifetime Achievement Award from Minnesota Lawyer.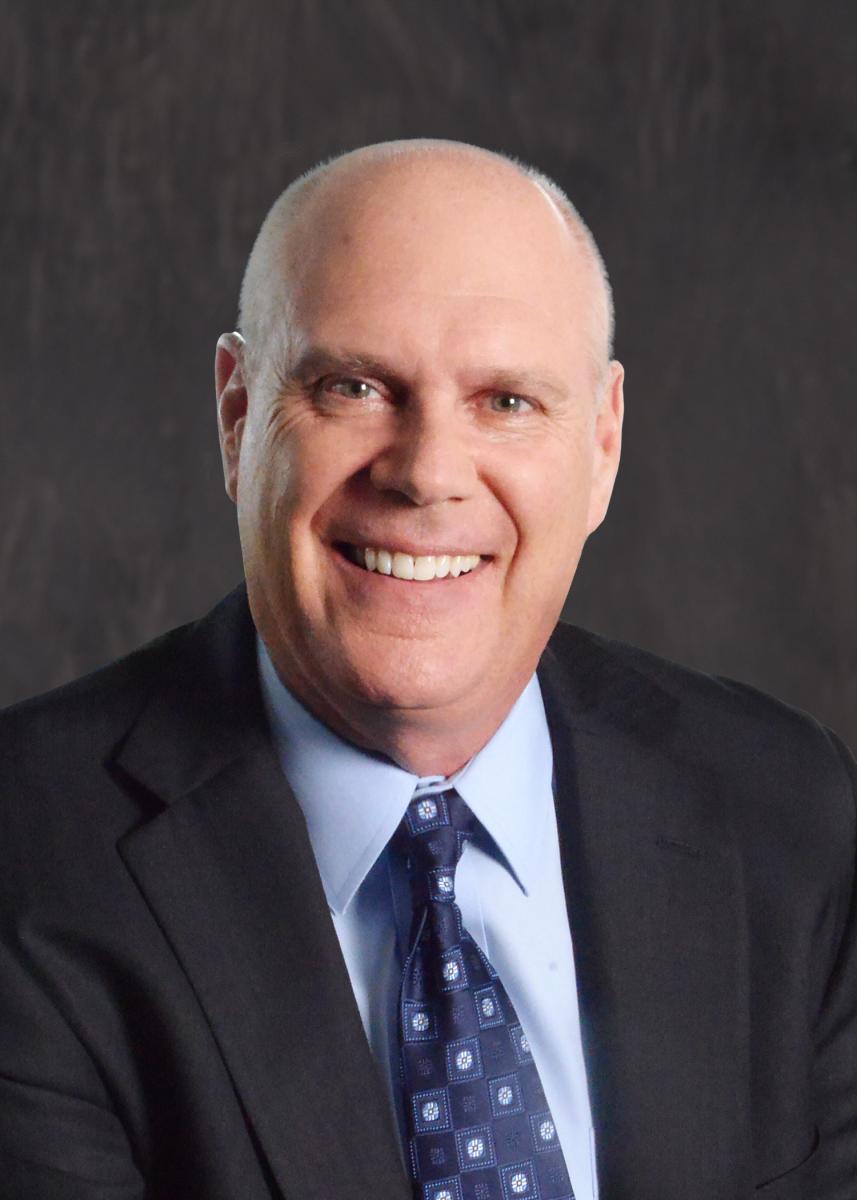 A native of DeForest, Wis., Jack Salzwedel began his career with American Family Insurance in 1983 as a claim adjuster. In 1985, he followed in the footsteps of his father, Tom, and became an agent for the company. Jack then took sales and product line leadership roles at American Family, leading up to his election as chair and chief executive officer in November 2011. In his current role as Chair and CEO, Jack oversees the American Family enterprise of companies, which includes the American Family brand and subsidiaries, Homesite, The General, Main Street America, and CONNECT, powered by American Family Insurance. Graduates of Wartburg College in Waverly, Iowa, Jack and his wife, Sarah, have established the Slife Institute for Social Work Consultation, Research and Training at Wartburg. They also established the Salzwedel Family Foundation. In addition to serving on the Board of Directors of American Family Insurance Mutual Holding Company, Jack is a board member the Insurance Information Institute, Badger Air Community Council and Greater Madison Chamber of Commerce. He is on the U.S. Bank Advisory Board, UW Chancellor's Advisory Board and numerous local nonprofits. An avid social media advocate, CEO.com named Jack as one of the most engaged Fortune 500 CEO on Twitter. You can follow him at @AmFamJack.
Past Exemplar Award Winners