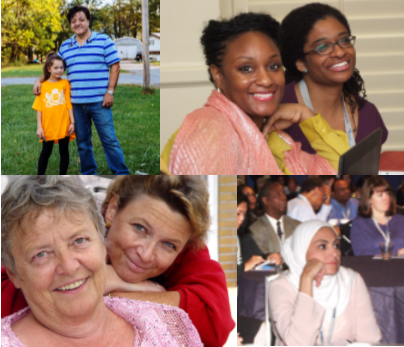 Be a part of this transformational moment for criminal and civil justice reform! As the national voice representing the united civil, client, and defender communities, NLADA is leading these efforts to change how our judicial system operates, so that the promise of equal justice for all becomes a reality.
Your donation helps scale access to meaningful and effective justice for 100% of low income and vulnerable people who need it. Together we will make the promise of equal justice for all a reality!
We cannot scale justice without your help! There are many ways that you can support NLADA with your financial contribution. You can:
Become a valued contributor with our monthly sustainer giving program
Ask your employer about matching your gift
Look for us during the annual CFC campaign – #10490
Make a contribution in honor of a colleague, mentor or friend, or as a memorial to a loved one
Create a personal fundraiser benefiting NLADA on Facebook
Remember NLADA when shopping on AmazonSmile
Become an individual member at

nlada.org/become-a-member

Make an appreciated gift of stock
Ask about other in-kind gifts
For more information on these opportunities, please contact Aileen Moffatt, Vice President External Relations at [email protected] or 202-452-0620, ext. 223.
Thank you so much for your generous commitment to equal justice for all. Your donation is making a difference for so many!