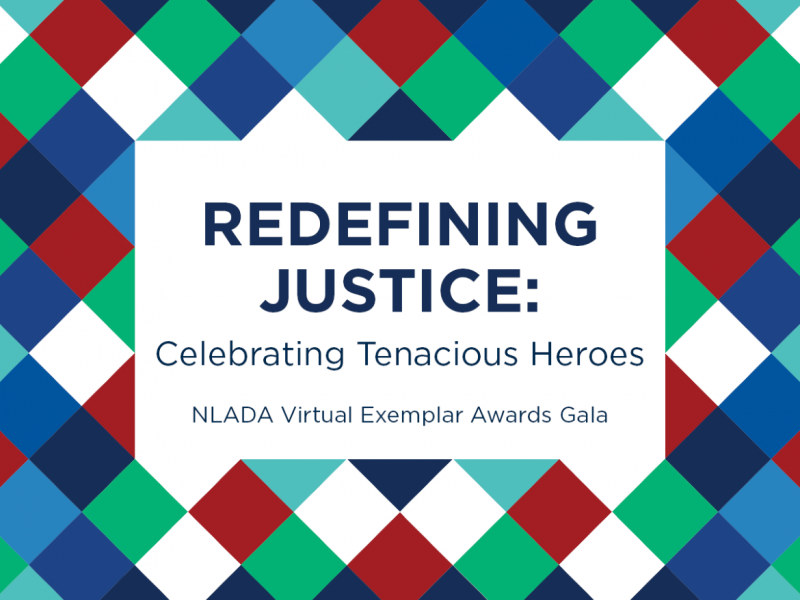 Wednesday, June 09, 2021 7:00 pm to Wednesday, June 09, 2021 7:00 pm
Thank you to everyone who celebrated with us at the 2021 Exemplar Award Virtual Gala on June 9, 2021 as our community came together to honor this year's Exemplar Award Honorees along with our Beacon of Justice and Kutak-Dodds Prize winners. We invite you to join us as we celebrate equal justice leaders who are employing creative solutions to eliminate barriers to justice for all. 
View the 2021 Exemplar Awards Program
Check out the Corporate Conversation
Check out the 2021 Beacon of Justice Awards Book
2021 Exemplar Award Honorees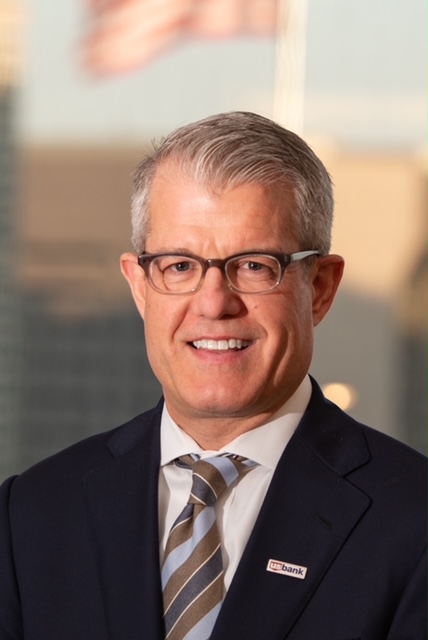 Jim Chosy is Senior Executive Vice President and General Counsel of U.S. Bancorp, the parent company of U.S. Bank, the fifth-largest commercial bank in the United States. Chosy is responsible for all aspects of the company's legal affairs. Chosy is a member of the board of directors of the Guthrie Theater and the Fund for Legal Aid, the board of counselors of Equal Justice Works, the general counsel advisory committee of the Bank Policy Institute, and the corporate advisory panel of the Federal Bar Association's special task force on diversity and inclusion. He is also a Life Fellow of the American Bar Foundation and a member of the Leadership Council on Legal Diversity. He has previously served as a member and chair of the board of directors of the Clearing House Association, the University of Minnesota Law School and the Children's Theater Company.  In 2012, he received the University of Minnesota's Alumni Service Award, in 2019 the Lead by Example Award from the National Association of Women Lawyers, and in 2020 the In-House Counsel Lifetime Achievement Award from Minnesota Lawyer.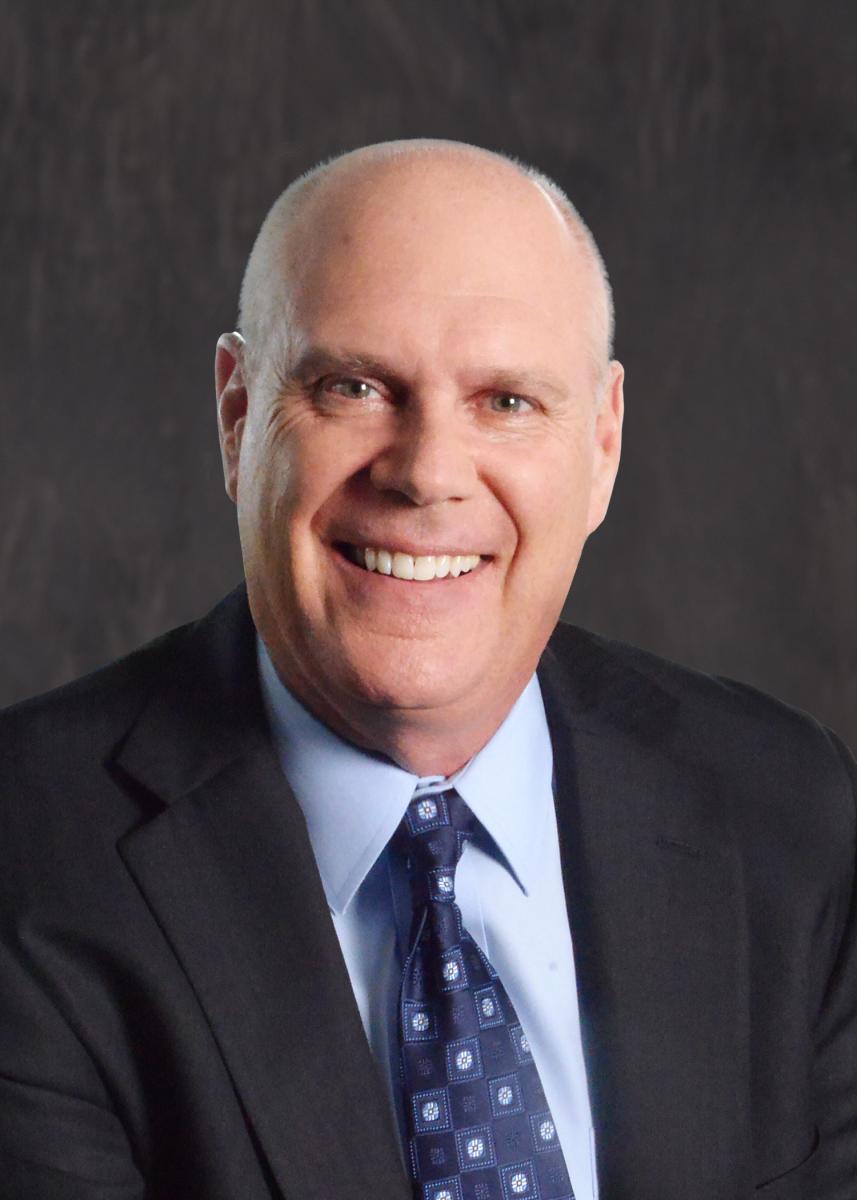 A native of DeForest, Wis., Jack Salzwedel began his career with American Family Insurance in 1983 as a claim adjuster. In 1985, he followed in the footsteps of his father, Tom, and became an agent for the company. Jack then took sales and product line leadership roles at American Family, leading up to his election as chair and chief executive officer in November 2011. In his current role as Chair and CEO, Jack oversees the American Family enterprise of companies, which includes the American Family brand and subsidiaries, Homesite, The General, Main Street America, and CONNECT, powered by American Family Insurance. Graduates of Wartburg College in Waverly, Iowa, Jack and his wife, Sarah, have established the Slife Institute for Social Work Consultation, Research and Training at Wartburg. They also established the Salzwedel Family Foundation. In addition to serving on the Board of Directors of American Family Insurance Mutual Holding Company, Jack is a board member the Insurance Information Institute, Badger Air Community Council and Greater Madison Chamber of Commerce. He is on the U.S. Bank Advisory Board, UW Chancellor's Advisory Board and numerous local nonprofits. An avid social media advocate, CEO.com named Jack as one of the most engaged Fortune 500 CEO on Twitter. You can follow him at @AmFamJack.
Click to learn more about past Exemplar Honorees and Kutak-Dodds Prize Recipients. 
View the 2021 Virtual Gala Program Book
Social Justice Art Auction
By popular demand, NLADA is bringing back a highlight of our annual gala for the third year in a row: a silent auction of social justice-themed art during the cocktail reception of the Exemplar Awards Virtual Gala. Artwork depicts justice issues ranging from incarceration to political protest, and more. All pieces are generously donated by artists from across the country, many incarcerated, and funds raised will directly support NLADA's mission of expanding access to counsel and safeguarding justice for all. 
Beacon of Justice Awards
The 2021 Beacon of Justice Award will recognize firms whose work addressed systemic racial disparities in 2020. This is a wide spectrum from civil rights and special relief motions related to COVID that have racial significance, to advocates raising their voices and committing resources, to untangling systems that are inherently unjust. Eligible law firms will have provided pro bono legal assistance to clients, which includes individuals, families, organizations, or other groups, between January 1 and December 31, 2020.
View the 2021 Beacon of Justice Awards Digital Book  
NLADA is proud to announce our 2021 Beacon of Justice awardees. This year's awardees were chosen because of their work to address systemic racial disparities in 2020. Join us in congratulating: Akin Gump, Arent Fox, Baker McKenzie, Crowell & Moring, Debevoise & Plimpton, Dechert, DLA Piper, Epstein Baker Green, Gibson Dunn, Goodwin Procter, Kirkland & Ellis, Kramer Levin, Latham & Watkins, Lowenstein Sandler, Mintz, Morrison & Foerster, O'Melveny & Myers, Sheppard Mullin, Steptoe & Johnson, Stinson, WilmerHale, Wilson Sonsini and Zuckerman Spaeder. Please view the full video highlighting the work done by each 2021 Beacon of Justice winner.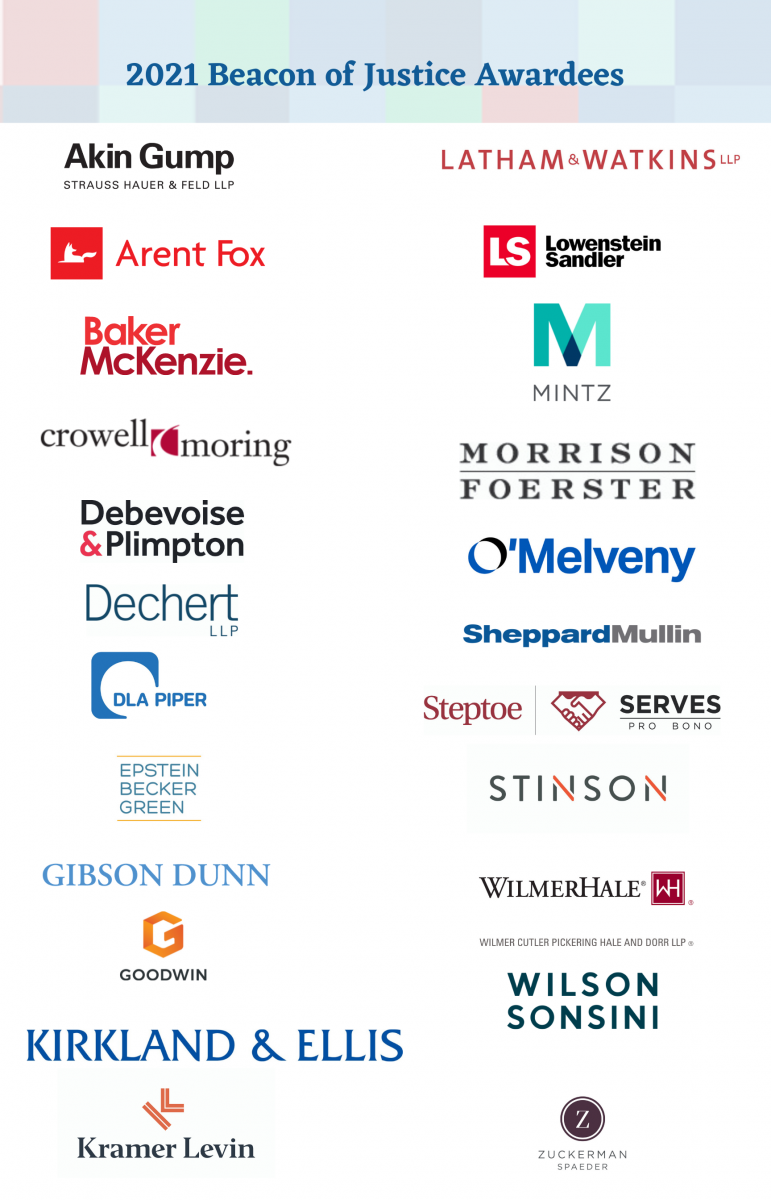 Previous Beacon of Justice themes include: 
Pro Bono programs serving vulnerable people fleeing to the U.S. border
Expanding opportunities for the underserved in areas such as education, health care, housing, and legal services
Have innovative Public-Private Partnerships that Protect Equal Justice for All through Appellate Litigation
Made a Significant Impact in the Area of Immigration
Represented Disadvantaged Families in Foreclosure Proceedings
Representation to People on Death Row
Representation to Detainees at Guantanamo Bay
Learn more about previous winners here. 
Kutak-Dodds Prizes
The Kutak-Dodds Prize, honors the accomplishments of civil legal aid attorneys, public defenders, assigned counsel, or public interest lawyers who, through the practice of law, are significantly contributing to the enhancement of human dignity and quality of life of those individuals who are unable to afford legal representation. Each prize carries a cash award of $10,000.
Watch the Kutak-Dodds Prize Winners Remarks
We are pleased to announce the 2021 Kutak-Dodds Prize winners: Teresa Enriquez and Ishmael Jaffree
Teresa Enriquez, Executive Chief Assistant for Recruitment and Litigation for the Miami-Dade Public Defender's Office (PD-11), is the highest ranking Hispanic female in a Public Defender's office in Florida. She oversees the Mitigation, Intervention, and Rehabilitation Division, Capital Litigation Unit, Civil Mental Health Unit, Indefinite Civil Commitment Unit and Drug Court, regularly advising on individual case strategy and client support, as well as advocating on systemic issues inside and outside the Public Defender's office.

In her 25 years as an Assistant Public Defender, Ms. Enriquez has represented thousands of indigent clients and has earned the reputation as an excellent litigator and effective strategist who has worked tirelessly through office-wide systemic litigation to bring attention and address disparate police treatment of people living in poor communities. Teresa leads the Racial Disparities and Implicit Bias Committee and has trained new Miami-Dade police officers for years about the collateral consequences of arrest.

Teresa was motivated to become an attorney and more specifically an assistant public defender because she wanted to serve the people who lived in the neighborhoods like the ones in which she grew up. When asked what it meant for her to be the first lawyer in her family, she replied "this profession has literally given me the opportunity to do exactly what I originally set out to do- serve the people of my community, who I am especially empathetic towards because but for the grace of God, go I."

Teresa's commitment to racial justice extends beyond legal advocacy in the office and courtroom. For the past 6 years, she has been the President of Do The Right Thing, a program dedicated to recognizing students for their acts of kindness and good will and, fosters positive relationships between law enforcement and the children in the communities they serve.

Teresa also serves on the Board of Directors of Legal Services of Greater Miami, Inc. and Fountainhead Residency. She is Past President of the Miami-Chapter of the Florida Association of Criminal Defense Lawyers, Past Secretary of the League of Women Voters of Miami Dade and former member of the ABA's Standing Committee on Legal Aid and Indigent Defendants (SCLAID).

 

Please contact [email protected] for more information

 

Ishmael Jaffree, has been practicing poverty law for more than 45 years. While attending Cleveland State University, he became deeply involved in social activism; at the John Marshall College of Law, Ishmael decided that he should dedicate his legal practice to service of the poor so he could help people like those he knew in his own neighborhood.

After passing the bar, Ishmael accepted an offer from the Reginald Heber Smith Fellowship program (Reggie), a congressionally enacted program designed to send young attorneys to work out of Legal Aid offices. Subsequently he was transferred to Mobile, Alabama to run the Legal Aid office.

As a staff attorney in Mobile, Ishmael actively fought for underprivileged minorities in the area. In 1989, he briefly served in the Northeast Ohio Legal Services office as Litigation Director before returning to Alabama as the Managing Director in Dohan where he remained until 2005. After 30 years with the Legal Services Corporation, Ishmael moved back to Mobile and began his own private practice.

While in private practice, Ishmael continued his dedication to the poor and disadvantaged, where his work included numerous federal cases alleging civil rights violations. During his private practice career, Ishmael also regularly accepted cases from the Mobile office of Legal Services on a pro bono basis.

In 2018, Ishmael was awarded the "Fighting for Justice Award" by Legal Services, and in 2019 was recognized for the landmark U.S. Supreme Court case Wallace v. Jaffree, regarding prayer in schools.

In 2020, after the COVID crisis struck, disproportionately affecting the poor and disadvantaged and peoples of color, Ishmael's role within Legal Services expanded as he helped introduce a pilot program to provide qualified tenants with rental assistance and attempt to prevent, through litigation, their becoming homeless. In addition, he helped facilitate the permanent placement of Legal Services personnel within the court so that judges could directly refer unrepresented defendants to receive legal assistance. And even though technically semi-retired, he maintained a caseload of well over one hundred eviction cases, often appearing in court as much as six times a week at the height of the pandemic. Through these efforts, hundreds of clients have not only been saved from eviction but have had their rental deficiencies wiped clean.

Please contact [email protected] for more information
.