Judith Browne Dianis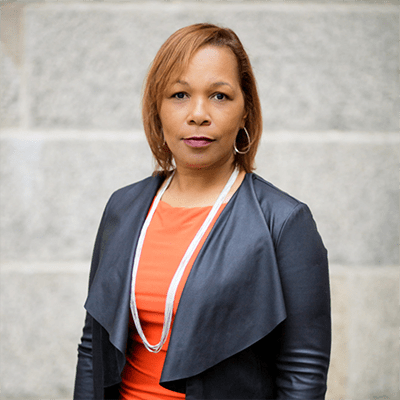 Dianis has served as a lawyer, professor and civil rights advocate in the movement for racial justice. Hailed as a voting rights expert and pioneer in the movement to dismantle the school-to-prison pipeline, Dianis leads Advancement Project National Office's work in combating structural racism in education, voting, policing, criminal justice and immigration.
Dianis was raised in Hollis, Queens by two Harlem natives – one, an educator and community activist; the other a veteran of the nation's segregated Army. It was this upbringing that sparked Dianis' passion for civil rights. Her protest of racism as a student at the University of Pennsylvania and survival of job discrimination prompted Dianis to pursue a career in movement lawyering. She later graduated from Columbia University School of Law, received a Skadden Fellowship and went on to become the Managing Attorney in the Washington, D.C. office of the NAACP Legal Defense & Educational Fund.
Since joining Advancement Project at its inception in 1999, Dianis has worked with grassroots organizations to wage successful campaigns using litigation, advocacy and communications. Dianis authored groundbreaking education reports including: Opportunities Suspended and Derailed: The Schoolhouse to Jailhouse Track, detailing the unnecessary criminalization of students by their schools. Advancement Project National Office's work with grassroots partners significantly helped decrease student suspensions and arrests in Denver, Baltimore and school districts throughout Florida.
Dianis helped start Advancement Project's Voter Protection program during the election debacle in Florida in 2000, representing the NAACP. In the ensuing two decades, the organization partnered with grassroots and national organizations to thwart voter suppression efforts like strict voter ID requirements, cuts to early voting, the closure of polling locations and felony disenfranchisement. Advancement Project National Office is proud to be a founding member of the Florida Rights Restoration Coalition, recently credited with the historic passage of Amendment 4 to the Florida's state constitution. The measure automatically restores the voting rights of those with prior felony convictions.
Judith Browne Dianis was awarded the Prime Movers Fellowship for trailblazing social movement leaders and was named one of the "Thirty Women to Watch" by Essence magazine. She serves on the Board of Directors for Friends of the Earth and the Skadden Fellowship Foundation.
Judith Browne Dianis lives with her family in Maryland and is a proud basketball mom.
https://advancementproject.org/staff/judith-browne-dianis/
---
Nicole Austin-Hillery

NLADA is pleased to announce that Nicole Austin-Hillery, the executive director of the US Program at Human Rights Watch, will be one of the featured speakers during the 2020 NLADA Virtual Annual Conference. Ms. Austin Hillery has been a long-time pioneer of combating civil and racial injustices. Her experience includes being the first director and counsel of the Brennan Center's Washington, D.C., office, president of the Washington Bar Association in 2018-2019, a civil rights professor at the University of the District of Columbia David A. Clarke School of Law and an attorney at Mehri & Skalet, PLLC, as part of the firm's civil rights employment class action practice. In her current position, she is addressing and combating systemic racism, improving U.S. immigration laws, tackling rights problems within the domestic criminal justice system and advocating for policies to address poverty and inequality informed by the international human rights standards.
https://www.hrw.org/about/people/nicole-austin-hillery
---
Sharon Dietrich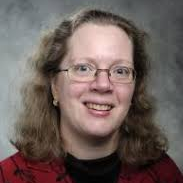 Sharon Dietrich has been an attorney with the Employment Unit of Community Legal Services, Philadelphia, since 1987.  She became CLS' managing attorney for public benefits and employment in 1997 and its litigation director in 2014. Ms. Dietrich represents low-income Philadelphians in employment matters, with the goals of removing employment barriers, preserving jobs, and getting access to employment-related income. A focus of Ms. Dietrich's work has been issues involving the employment of people with criminal records.
https://clsphila.org/cls-staff/sharon-dietrich/
---
Ron Flagg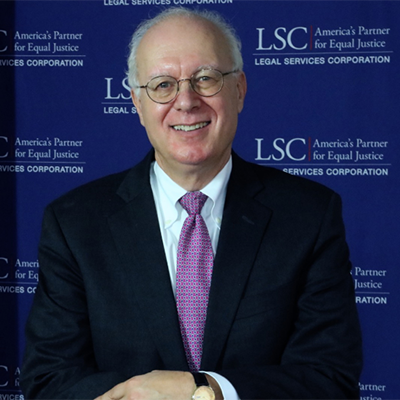 Ronald S. Flagg was appointed president of the Legal Services Corporation effective February 20, 2020, and had served as vice president for legal affairs and general counsel since 2013. He previously practiced commercial and administrative litigation at Sidley Austin LLP for 31 years, 27 years as a partner. He chaired the firm's Committee on Pro Bono and Public Interest Law for more than a decade. 
Flagg served as president of the District of Columbia Bar in 2010-2011 and currently serves as chair of the Bar's Pro Bono Task Force. He currently also chairs the board of the National Veterans Legal Services Program. He has also served as chair of the District of Columbia Bar Pro Bono Committee, chair of the board of the AARP Legal Counsel for the Elderly, as a member of the American Bar Association's House of Delegates, on LSC's Pro Bono Task Force, and as a member of the board of the Washington Lawyers' Committee for Civil Rights and Urban Affairs, the board of the District of Columbia Access to Justice Foundation, and the District of Columbia Judicial Nomination Commission.
https://www.lsc.gov/about-lsc/lsc-leadership/ronald-flagg
---
Danielle Hirsch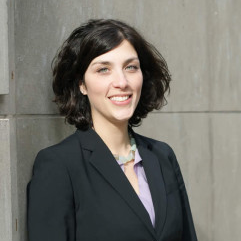 Danielle brings a broad range of relevant professional experiences to her work at the National Center for State Courts. Immediately before joining NCSC, Danielle served as the assistant director of the Civil Justice Division of the Administrative Office of Illinois Courts. In this role, Danielle was responsible for leading and managing the judicial branch's work to promote, facilitate and enhance access to justice in Illinois, with a particular emphasis on efforts to remove barriers and increase the ease of interacting with courts by persons who cannot afford lawyers to represent their interests and needs. She was also the executive director of the Illinois Supreme Court Commission on Access and before that the director of advocacy at the Chicago Bar Foundation. Among many highlights of her work, Danielle developed and managed an innovative new program, Illinois Justice Corps, which places college and law students in courthouses to provide procedural assistance to people without lawyers.
https://www.ncsc.org/jfa/leadership/about-danielle
---
Lori James-Townes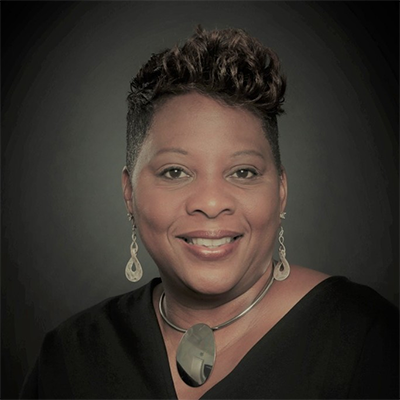 Lori James-Townes has more than 20 years of leadership, program consulting, public speaking, and management experience. She is passionate about helping businesses and professionals grow profitable companies with profound company morale. Lori tailors each training to meet your company's needs with the assistance of a team experts from varying fields when necessary.
---
Nikole Nelson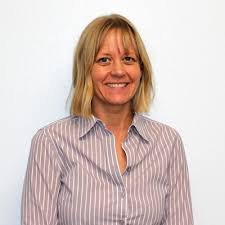 Nikole Nelson came to Alaska in 1998 shortly after graduating from Willamette School of Law. She has worked for Alaska Legal Services for the last 20 years. She is currently the executive director.
https://www.adn.com/opinions/2019/12/22/expanding-pro-bono-legal-services-as-part-of-the-public-safety-solution/
---
Chantá Parker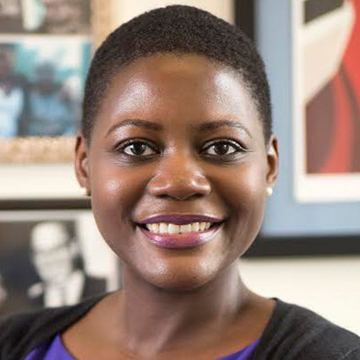 Chantá Parker re-joined the NDS team in July 2018 as a supervising attorney with the Criminal Defense Practice. Previously, Chantá served NDS as a staff attorney and as a legal intern. Chantá brings more than 10 years of criminal defense experience to NDS, having worked as the special counsel for new initiatives at the Innocence Project, as a supervising attorney in the Criminal Defense Practice of the Legal Aid Society's Brooklyn office, and as a felony trial attorney with Orleans Public Defenders.
Chantá serves on the board of directors of the Essie Justice Group and is an alumna faculty member of Gideon's Promise. Chantá holds a BA in African American History from Spelman College and a JD from the New York University School of Law.
https://neighborhooddefender.org/chanta_parker/
---
Kerri-Ann Wright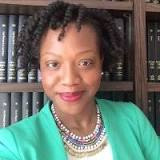 As the director of training and professional development with The Legal Aid Society's Civil Practice, Kerri-Ann is charged with developing a robust training program aimed at helping the Society's advocates hone their trial, litigation, and advocacy skills. When developing trainings and leadership development programming, Kerri-Ann intentionally centers discussions on race, gender, class, and intersectionality in an effort to encourage advocates to think critically about their impact.
Previously, she worked on matrimonial cases as a principal law clerk in State Supreme Court and, before that, she was a senior staff attorney at Sanctuary for Families where she provided legal representation and advocacy to clients in a full range of family law litigation in Family, Supreme, and the Integrated Domestic Violence Courts. She conducted numerous trials, negotiated favorable settlements, drafted appellate briefs, supervised junior and pro bono attorneys during trials and court experiences, and trained legal advocates and social services providers. While at Sanctuary for Families, Kerri-Ann adeptly engaged in trial advocacy that resulted in successfully retrieving children from Ohio, Togo, and Nicaragua to be re-connected with primary custodial parents in New York.
Before joining Sanctuary, Kerri-Ann worked at the Children's Law Center (CLC) as an attorney for the child and represented young people ranging in age from newborns to young adults. At CLC, she gave voice to the subject children at the center of custody, visitation, SIJS proceedings, and related neglect matters. Kerri-Ann majored in Urban Studies and Communications at Fordham University and earned her Juris Doctor from Albany Law School. Kerri-Ann is admitted to practice in New York, New Jersey, and the Supreme Court of the United States.
https://www.legalaidnyc.org/culture-benefits/training-programs/training-in-the-civil-practice/
---
Registration  Agenda & CLE  Awards  Pre-Conference Trainings  Social Activities  Conference Homepage