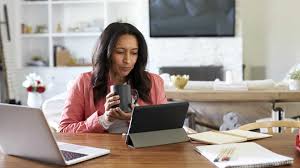 2021 ADT Course Information, Schedule and Enrollment
ADT training consists of group plenary sessions, in which experienced faculty and participants work together and discuss critical appellate case analysis, writing skills, format and techniques. There are small group workshops (no more than six participants in workshop) in which the participants work on their individual cases with two outstanding faculty members and apply the skills and techniques presented in the plenary sessions.
The training offers a unique process to help attorneys meet the challenges of state and federal court appellate public defense. Participants present the facts of their own appellate cases and invite faculty and workshop peers to brainstorm during the workshop sessions and to offer constructive feedback. Each attendee will have the opportunity to draft a theory of the case, develop important word themes, and work on issue analysis and drafting. There will also be work on oral argument techniques and communication skills.
General Track: The Skills Writing Track is open to experienced, intermediate, and beginner appellate advocates, and it has special small group workshops for federal practitioners, delinquency appellate litigators, and state court appellate practitioners. Ultimately, the general track is suited for any lawyer who wants to improve their writing abilities. Lawyers who sign up for this track will work with others who have similar experience levels. With the focus on small groups, lawyers of every level will benefit from focusing on how to develop their personal skills. Any lawyer who has spent time improving their writing abilities will benefit from this track
Juvenile Track: Along with the National Juvenile Defender Center, this limited enrollment track is available for attorneys who work on juvenile criminal defense cases. This is an excellent opportunity to explore juvenile defender issues with other lawyers who also defend juveniles.
Advanced Writing Track:This track is designed for lawyers who have significant experience writing appeals, in state or federal court. The faculty of this track have all appeared in the United States Supreme Court and have been involved in significant long-term litigation. This track will focus on strategies for getting review accepted to the highest court in your jurisdiction, focusing on how to write compelling issue statements.
Tentative Schedule:
Time (EST) 

Monday, 1/25

Client Focused

Tuesday, 1/26

Race/Theory

Wednesday, 1/27

Storytelling

Thursday,1/28

Writing/Editing

Friday, 1/29

Petitions/Adv Certs

11:00 – 11:50 am

Opening Session

General Session

General Session

General Session

General Session

11:50 am – 12:00 pm

Break/Transition

To Small Groups

Break/Transition

To Small Groups

Break/Transition

To Small Groups

Break/Transition

To Small Groups

Break/Transition

To Small Groups

1:00 – 3:00 pm

Small Group

Small Group

Small Group

Small Group

Small Group

3:00 – 3:30  pm

Break

Break

Break

Break

Break

3:30 – 4:15  pm

General Session

General Session

General Session

General Session

General Session

4:15 – 6:00 pm

Small Group

Small Group

Small Group

Small Group

Small Group
Each day will have the following themes:
Why this Matters: Focus on the Client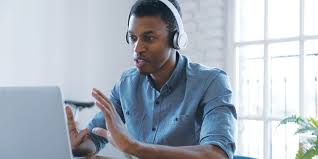 Developing a Theory of the Case
Race in the courts (cases) 
Editing, Petitions, Writing and Advance Cert
Oral Advocacy
** Enrollment is limited by the faculty size and number of meeting rooms available, on a first-come, first served basis. Registration is restricted to attorneys engaged in or about to become engaged in the appellate defense of criminal or delinquency cases. Public defenders, assigned counsel, contract defenders and CJA attorneys will receive priority.**
 Registration   Conference Homepage