Annual Conference Awards
Be sure to attend the 2017 Awards Luncheon on Friday, December 8, 2017, to join us in honoring these heroes of equal justice!
Awardees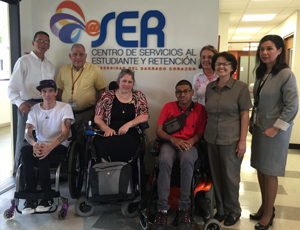 Julie A. Reiskin
Julie Reiskin, LCSW, is the executive director of the Colorado Cross-Disability Coalition (CCDC). CCDC advocates for social justice for people with all types of disabilities. CCDC is a leading disability rights organization whose unique model of blending legal and non-attorney advocacy has achieved results for thousands of Coloradoans with disabilities. With a motto of "Nothing About Us Without Us – Ever," CCDC has led the way in citizen or "client" engagement, and CCDC-trained advocates permeate the Colorado public policy arena.
CCDC and Ms. Reiskin assist other organizations with assuring real and meaningful participation by "clients" at all levels. Through CCDC and the disability community, Ms. Reiskin has gained expertise on nonprofit accountability and best practices, publically funded long-term community based services, disability rights law, public benefits, and the intersectionality of systemic and individual advocacy. Ms. Reiskin has proposed and helped to implement many solutions to create a sustainable and client friendly Medicaid program – such as the consumer direction as a delivery model, acted as a respected advocate for individuals, and has trained many others in health advocacy and health policy. Before becoming the executive director for CCDC in 1996, Ms. Reiskin served as the organization's policy analyst.
In 2010, Ms. Reiskin was appointed by President Obama to serve on the board of directors of the Legal Services Corporation. In 2017, Ms. Reiskin started teaching as an adjunct faculty member for the University of Denver Graduate School of Social Work.
Ms. Reiskin provides consulting with organizations seeking to improve, expand, or enhance their ability to effectively practice real and meaningful client/constituent engagement at all levels of the organization. She also helps organizations develop disability cultural competence. Ms. Reiskin moved to Colorado from Connecticut in 1994. In Connecticut, she was a partner in a consulting firm, specializing in diversity issues throughout Southern New England. She also had a private psychotherapy practice.
Ms. Reiskin received her Master's in Social Work from the University of Connecticut, with a major in community organizing, in 1989. She obtained a B.S. in Women's Studies from the University of Connecticut in 1985. She lives in Denver with her partner of more than 20 years and has two adult stepsons, who both make her very proud.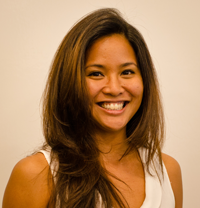 Reyna Ramolete Hayashi
Reyna Ramolete Hayashi's work as a community lawyer is guided by her community of ancestors, pamilya, and friends, and her kuleana to the place that raised her, Hawai'i. At Seattle University School of Law, Reyna was a Scholar for Justice. After law school, she was a Hanna S. Cohn Fellow at the Empire Justice Center where she started the Wage Justice Project to empower workers to fight wage theft through organizing, popular education, impact litigation, and policy reform. Reyna litigated federal wage and hour cases, trained workers to testify to raise New York's minimum wage, lead a reentry coalition's successful campaign to pass a "Ban the Box" ordinance, and founded a worker center. At the Legal Aid Society of Hawai'i she started the Hanahana Justice Project and settled impact cases against the Hawai'i Public Housing Authority for national origin discrimination for failure to provide language access to a Chuukese family, and familial status discrimination for refusing to add hanai grandchildren to a Native Hawaiian grandmother's lease, resulting in agency-wide policy changes and training. Reyna recently founded Emergent Island Economies, a consulting cooperative to support communities in growing transformative organizations and infrastructure that model island economics through capacity building, strategic planning, cooperative business development, community organizing, facilitation, restorative conflict resolution, and technical assistance.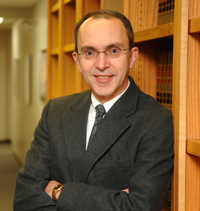 Dennis Groenenboom
Dennis Groenenboom serves as the executive director of Iowa Legal Aid. A 1978 graduate of the University of Iowa College of Law, Dennis has spent his entire professional career with Iowa Legal Aid. He has worked as a staff attorney, senior staff attorney, managing attorney, deputy director, and as the executive director since 1992. Before assuming administrative responsibilities, Dennis' substantive areas of expertise were in representing individuals with disabilities. He also developed expertise in the area of public benefits and rights of older Iowans.
Dennis understood that the future viability of legal aid programs would be dependent on the development of a broad and diversified funding base. In 1980, federal funding represented more than 90 percent of Iowa Legal Aid's budget. Largely through Dennis's efforts and leadership in developing new approaches to fundraising, Iowa Legal Aid's ratio of federal funding to total funding has dropped to just over 30 percent. He has taught staff and board members the important lesson that to get support from the community you must have a compelling message and not be afraid to make the ask – whether it be for support of a legislator for additional state funding or to a donor for financial support.
Early on Dennis recognized the critical nature of partnerships in building a broader understanding of the importance of civil legal services. Developing collaborative partnerships in order to better address issues faced by low-income Iowans has become an essential element of Iowa Legal Aid's work. These partnerships have been a basis for numerous initiatives, including Iowa Legal Aid's Health and Law Project, Foreclosure Project, Parent Representation Project, and Disaster Project. In addition, Iowa Legal Aid partners with 16 United Way agencies to address issues of income, education, and health across the state.
As part of Iowa Legal Aid's "Justice in the Balance: Low-Income Iowans and the Courts" initiative, Dennis worked with other access to justice partners to get an emeritus practice rule adopted by the Iowa Supreme Court, thereby increasing the volunteer attorney services available to low-income Iowans. Dennis is also a regular speaker at the swearing-in ceremonies for lawyers who are being admitted to the Iowa Bar, emphasizing the importance of pro bono work and encouraging them to participate in Iowa's Volunteer Lawyers Projects.
The program's Strategic Plan, unified statewide intake system, and Language Access Policy for Limited English Proficient (LEP) Individuals have all been recognized as models for other programs.
Another example of Dennis's leadership is the establishment of the Iowa Legal Aid Foundation. The Foundation's volunteer Board of Directors has worked closely with Dennis and staff to raise hundreds of thousands of dollars through philanthropic giving and is building an endowment to help secure Iowa Legal Aid's future.
Dennis has served on the National Legal Aid & Defender Association's (NLADA) Civil Policy Group and Board of Directors and participated as a fellow in the Where Health Meets Justice Fellowship convened by the National Center for Medical-Legal Partnership. He has been an active member of the Iowa State Bar Association and has served on the boards of several community and faith-based organizations.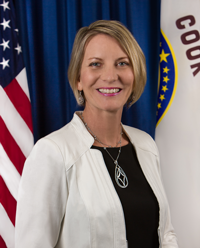 Cook County Public Defender
The Law Office of the Cook County Public Defender is being recognized for its Police Station Representation Program. In response to high-profile shootings of unarmed minorities by Chicago police, a task force of private counsel, bar association representatives, and the Public Defender was assembled in late 2015 by Cook County Chief Judge Timothy C. Evans. The question for the task force was how to keep law and order in Chicago while protecting people of color from the perceived or real racial bias of the police.
The task force discussed ideas for more than a year. Cook County Public Defender Amy Campanelli, as the head of the largest indigent criminal defense organization in Illinois, provided leadership to the group throughout the process. Working with the Chief Judge and the other group members, Public Defender Campanelli developed plans for assistant public defenders to represent anyone in police custody who asks for counsel. The approximately 15 months of work culminated in the Chief Judge's order on March 14, 2017, that when someone in police custody "requests court-appointed legal representation, . . . the Public Defender shall be deemed appointed by the court as defense counsel, pending appearance before the court."
Amy P. Campanelli was sworn in as the tenth public defender of Cook County on April 1, 2015. Ms. Campanelli's appointment was the culmination of 27 years of representing the indigent accused. Ms. Campanelli started as an assistant public defender in November 1987 assigned to the Juvenile Division. Three years later she moved to the Felony Trial Division. In 1998, Ms. Campanelli temporarily left the Office, but she continued to take criminal cases in private practice. In 2003, she returned to the Office as an attorney supervisor assigned to the Felony Trial Division.
Ms. Campanelli became the chief public defender of the Bridgeview Courthouse in 2008. She became the capital case coordinator for the Office in 2010. While coordinating all death penalty litigation resources in the Office, she oversaw a budget of more than $2.75 million annually, organized jury focus groups, and spearheaded a two-day capital litigation conference with experts from around the globe. After the death penalty was abolished in Illinois, she served as deputy chief of the Homicide Task Force and deputy chief of the Felony Trial Division. In 2012, Ms. Campanelli became the deputy public defender in charge of all five suburban districts in Cook County, a position she held until her appointment as the public defender.
Over the years, Ms. Campanelli has been a frequent lecturer and trainer on mental health issues, trial advocacy, trial preparation, and therapeutic courts. Ms. Campanelli is committed to reducing incarceration of her clients by supporting smart, fair, and non-discriminatory criminal justice reform at every stage of the process, and through a holistic client-centered approach. Ms. Campanelli received her Bachelor of Arts degree from the University of Illinois, Urbana, and her J.D. from Chicago-Kent College of Law. Ms. Campanelli is a lifelong member of the Delta Delta Delta Sorority. She is married to Patrick Campanelli, and they have three children, Paul, Annabelle, and Emily. Ms. Campanelli is the second female to serve as the public defender.
Reginald Heber Smith Award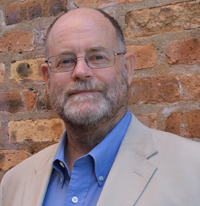 Alan Mills
Alan Mills is executive director of the Uptown People's Law Center (UPLC), a small nonprofit legal organization located in Chicago. Currently, UPLC is lead counsel in seven class action cases alleging that Illinois prisons violate the constitutional rights of the people who are held there. These include challenges to the medical care provided to prisoners, the state's failure to accommodate the communication needs of deaf and hard of hearing prisoners, and the use of solitary confinement. Recently, UPLC settled a class action case regarding the treatment of mentally ill people in Illinois prisons. Under Alan's leadership, UPLC has developed the largest docket in the State of Illinois of civil rights cases filed on behalf of Illinois prisoners.
UPLC also has two lawsuits on behalf of the residents of a "tent city" of homeless people who had established an encampment under two bridges in the Chicago neighborhood of Uptown, where UPLC is located. One lawsuit alleges that the city of Chicago violated the Constitution, criminalizing homelessness by displacing the encampment to make way for needed bridge reconstruction, while at the same time barring people from setting up tents or other shelters anywhere on any city-owned land. The other lawsuit alleges that Chicago will violate the Illinois Homeless Bill of Rights if it carries through its plan to construct bike paths on the sidewalks where the tent city was located for the purpose of ensuring that no one will be able to return once construction is completed.
Alan started as a volunteer at UPLC in 1979 during his second year of law school at Northwestern University. In law school, Alan began visiting prisoners at Cook County Jail and has tried dozens of individual cases on behalf of prisoners in state and federal court over the last 35 years.
Since 2005, Alan has served as an adjunct professor at Northwestern University School of Law, teaching a seminar on Prisons and Prisoners' Rights. Alan also taught a similar course as an adjunct professor at DePaul University College of Law for six years. Additionally, he helps train attorneys appointed to represent prisoners in civil rights cases by the U.S. District Courts for the Northern and Southern Districts of Illinois.
Overview   Registration   Travel   Preconference   Workshops  Awards  Featured Speakers