Registration for NLADA's 2017 Annual Conference, "Safeguarding Justice for All," is now open.
Click here to download a paper registration form.
REGISTRATION FEE SCHEDULE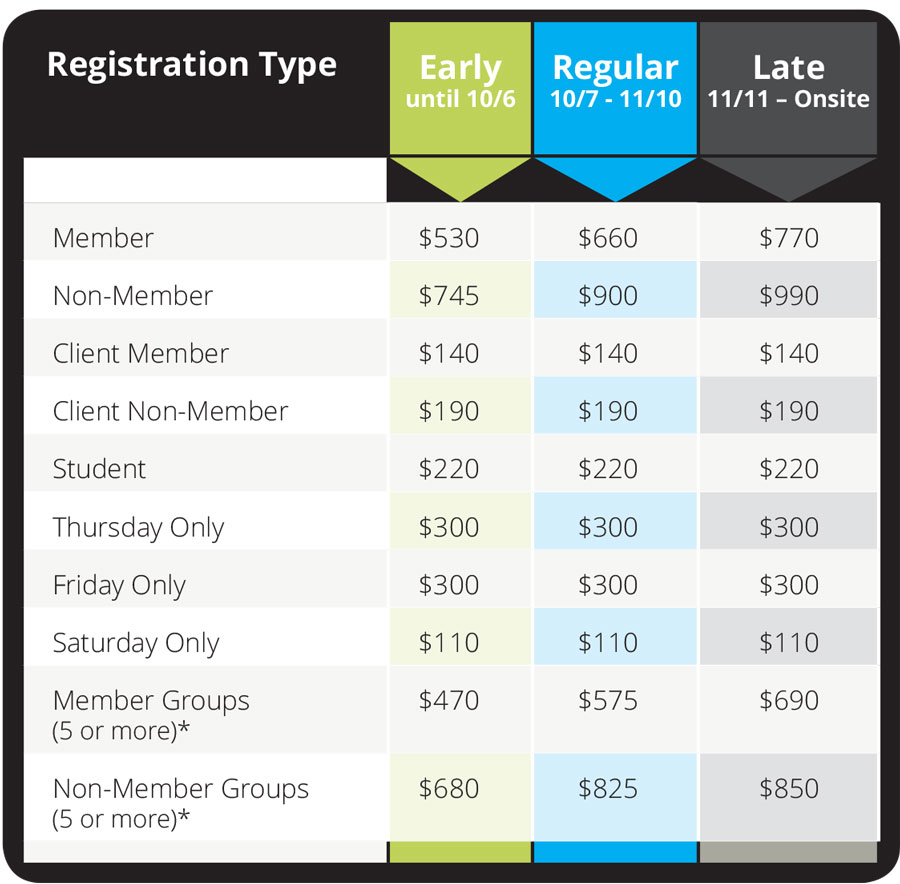 * Groups must all be from the same organization, submitted at the same time, and accompanied by payment.
Each paid registration (except Thursday or Saturday Only registration) includes a ticket to our annual Awards Luncheon. Additional tickets for guests may be purchased for $50 each.
Group Registration
Download this registration form, to register groups of five or more people. Complete one form for each person, and send the forms to NLADA via fax (202-872-1031) or mail (P.O. Box 79083, Baltimore, MD 21279-0083).
Preconference Registration
Train the Trainers: Creating Training Programs and Culture in Defender and Civil Organizations
Tuesday, December 5, 8:30 a.m. – 5:15 p.m., and Wednesday, December 6, 9:00 a.m. – 4:30 p.m.
This training is filled to capacity, and we are not accepting new registrations.

New Executive Director Training
Tuesday, December 5, and Wednesday, December 6; 8:30 a.m. – 5:00 p.m. each day
To register for this preconference, visit www.mielegalaid.org or contact Patricia Pap, MIE executive director at

[email protected]

or 617-556-0288.
Join NLADA and save on your registration today! Visit our membership pages for rates and benefits.
Overview   Registration   Travel   Preconference   Workshops  Awards  Featured Speakers