2023 Annual Conference Award Recipients
Arthur von Briesen Award
The Arthur von Briesen Award honors a private attorney who has made substantial volunteer contributions in support of the delivery of civil legal aid or indigent defense representation. The award is named for Arthur von Briesen, the first and very accomplished president of NLADA.
The 2023 Arthur von Briesen Award recipient is Stanley (Stan) Brown.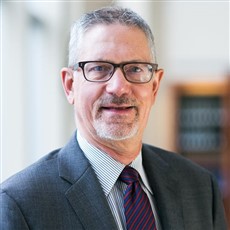 Stanley (Stan) Brown is a Senior Counsel at Hogan Lovells, a global law firm with a notable history of civil rights and pro bono litigation. He is a graduate of Columbia University and Georgetown Law School where he was an editor of the Georgetown Law Journal. A labor and employment partner at Hogan Lovells, he started practicing law at the Appellate Litigation Branch of the National Labor Relations Board in Washington, D.C. He is committed to civil rights and previously served on the Executive Board of the Lawyers' Committee for Civil Rights Under Law, where he received a Special Recognition Award for his work. Particularly active in Hogan Lovells' fair housing litigation, Stan works in advancing its racial justice program. Along with other lawyers at Hogan Lovells and his co-counsel at the Lawyers' Committee, he represented a community group and an affordable housing developer suing the Village of Garden City, New York, and Nassau County, the latter being one of the largest and most segregated counties in the United States. The lawsuit arose out of Garden City rezoning a large parcel of property to keep out multi-family affordable housing that residents feared would be occupied by low income Black families.
His team won the case in federal court after a three-week trial, a win affirmed by the Second Circuit that resulted in a US $5 million payment to Hogan Lovells' clients. Along with co-counsel Sarah Black, Deputy Director of the Legal Aid Society of Eastern Virginia, and Tom Silverstein of the Lawyers' Committee, Stan's team brought another fair housing lawsuit in federal court in Virginia against the City of Norfolk and the U.S. Department of Housing and Urban Development (HUD). Norfolk and HUD implemented a major redevelopment plan that involved tearing down three public housing communities with around 4,000 Black residents and replacing them with unaffordable market rate housing. The team negotiated a settlement with Norfolk that guaranteed all residents would have the right to come back to the redeveloped housing, using HUD vouchers to keep the housing affordable. Stan's civil rights work is not limited to fair housing. Along with his Hogan Lovells colleagues, he is representing the NAACP as amici in a case filed in the Southern District of Mississippi by the attorneys general of seven red states, challenging an unlawful Health and Human Services regulation that encourages Medicare physicians to develop anti-racism plans to address the chronic, inferior health care received by patients of color. These states claim that the rule discriminates against white patients. The case is currently pending.
Click here to see a list of past winners of the Arthur von Briesen Award.
---
Charles Dorsey Award
The Charles Dorsey Award is given biennially to an individual who has provided extraordinary and dedicated service to the equal justice community and to organizations that promote expanding and improving access to justice for low-income people. To be eligible to receive this award, an individual must have demonstrated a commitment to equal justice for all through service as an officer, board or committee member of a national or statewide organization devoted to fulfilling the promise of equal justice.
The 2023 Charles Dorsey recipient is Lee Richardson.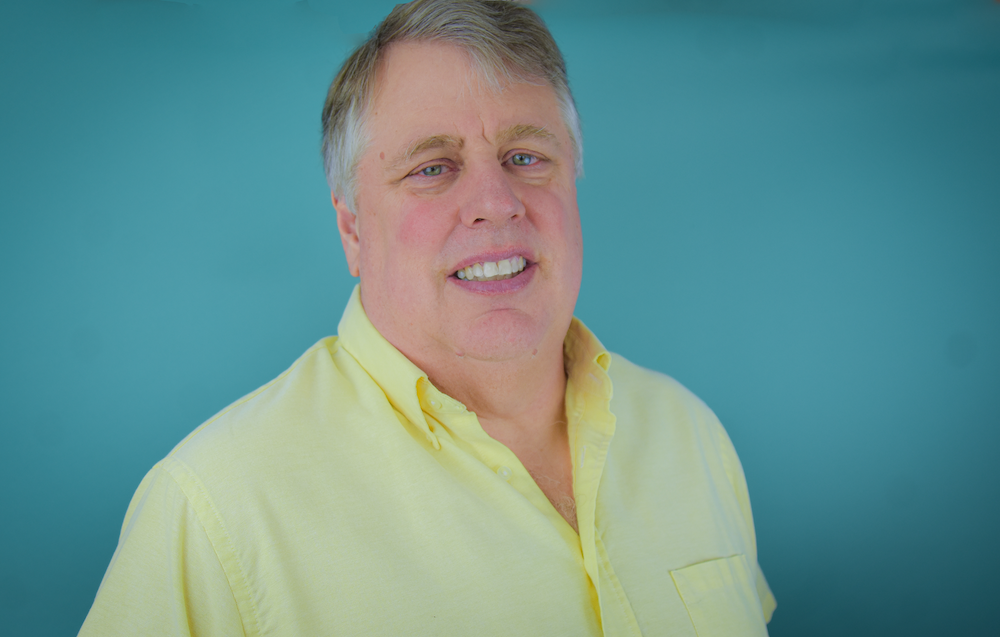 An Arkansas native, Lee began his legal career in 1987 as a solo practitioner in a small rural community, then had a brief stint as an Inmate Attorney for the Arkansas Department of Corrections before joining Legal Aid of Arkansas (a.k.a. Legal Services of Northeast Arkansas) in 1991.   During his Legal Aid career, he has served in several capacities including staff attorney, managing attorney, litigation director, and deputy director.  He has been an Executive Director for over 20 years.  Lee is an ex-officio member of the Arkansas Access to Justice Commission, a member of the Community Legal Access board, and serves on the Arkansas Bar Association Law School Committee. He has two children, Victor, General Counsel at Acxiom, and Sabrina, working in the service industry. In his free time Lee has a passion for attending MLB games at every stadium, with 33 visited and two current parks remaining to see. He was excited to turn 62 this year and buy a lifetime national park pass and his first RV trailer to explore America. 
Click here to see a list of past winners of the Charles Dorsey Award.
---
Clara Shortridge Foltz Award
The Clara Shortridge Foltz Award commends a public defender program or defense delivery system for outstanding achievement in the provision of indigent defense services. The achievement may be the result of an effort by the entire program, a division or branch or a special project. This award is co-sponsored by NLADA and the American Bar Association Standing Committee on Legal Aid and Indigent Defendants. Established in 1985, this award was named for the founder of the nation's public defender system. Foltz, California's first woman lawyer, introduced the "Foltz Defender Bill" at the Congress of Jurisprudence and Law Reform in Chicago in 1893.
The 2023 Clara Shortridge Foltz Award recipient is the New Mexico Law Offices of the Public Defender Office.

As the state's largest law firm, the New Mexico Law Offices of the Public Defender represent low-income people facing criminal charges in New Mexico. With dedicated teams of attorneys, social workers, investigators, paralegals, and office support, the firm and its private contract attorneys guard individuals from injustice and work to address the underlying issues that bring clients into the criminal court system. In addition to representing individuals in criminal cases, the LOPD also advocates in the New Mexico legislature to protect the constitutional rights of all New Mexicans.
Click here to see a list of past winners of the Clara Shortridge Foltz Award.
---
Courageous Leader Award
The Courageous Leader Award is given to racial equity leaders who are committed to taking anti-racist stances. It recognizes the dedicated advocacy of trailblazers who model the commitment and courage that it takes to advance meaningful, lasting change.
The 2023 Courageous Leader Award recipient is NLADA Mutual Insurance Co., a Risk Retention Group.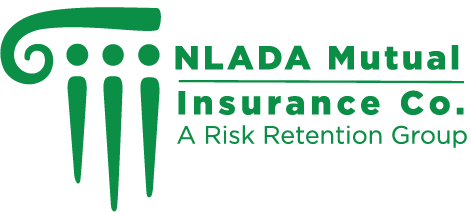 NLADA Mutual Insurance Co., a Risk Retention Group ("NLADA Mutual"), is America's equal justice insurance and risk management firm.  We are the only provider exclusively dedicated to equipping the equal justice community of advocates with the coverage they need to courageously and confidently advance justice for all. We seek to empower the equal justice community with the courage, confidence, and peace of mind that comes with knowing you have the coverages you need while serving on the frontlines of advancing justice and expanding equity and opportunity for all. NLADA Mutual is an evolved version of the NLADA Insurance Program, which has been serving this community for decades. Now as NLADA Mutual, we have more control and flexibility. We execute underwriting at the intersection of your unique needs.  This is about much more than a liability policy. NLADA Mutual is owned by its policyholders and is also a fierce advocate that is taking the fight for equitable access and coverage to the insurance industry as a whole. We serve the equal justice community. This includes advocates in public defense, civil legal aid organizations, equal-justice focused law firms, law school legal clinics, pro bono organizations, corporate legal departments/pro bono practices and public interest organizations. 
Click here to see a list of past winners of the Courageous Leader Award.
---
Mary Ellen Hamilton Award
The Mary Ellen Hamilton Award honors a legal services client or client community advocate who, on a volunteer basis or receiving a stipend for their services, has provided extraordinary support to the delivery of legal assistance to low-income people, to increase involvement of low-income people in the fight for equal justice, or to enhance the involvement of low-income people in their cases. The award commemorates Mary Ellen Hamilton, one of the founders of the National Clients Council and the Alliance for Legal Rights, who served on NLADA's Board of Directors and remained an active Alliance member until her death in 1985.
The 2023 Mary Ellen Hamilton Award recipient is Zella Knight.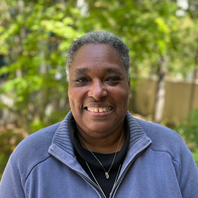 Zella Knight, Resident Commissioner, Los Angeles County Development Authority, President Resident United Network Los Angeles, National Low Income Housing Coalition, National Legal Aid & Defender Association,member Zella Knight is a disabled, generational activist and a servant leader. Zella's lived experience of homelessness, housing instability and housing insecurity leads in the discussion of policies and solutions. Zella volunteers and serves with many organizations and agencies, with the aim to keep those with lived experience and expertise at the center of the decision making and policy making tables at the forefront, and to make every effort to ensure that there is a permanent seat at the table. As a forever advocate in the inter sectional topics of housing, health, education, social and racial justice, Zella seeks to acknowledge the ills and provide comprehensive solutions to eliminate the barriers and obstacles, such as institutional and systemic racism, sexism, disability bias, gender bias, economic bias (source of income discrimination) that hinder and prevent access to affordable, safe, habitable housing for all.
 Click here to see a list of past winners of the Mary Ellen Hamilton Award.
---
New Leaders in Advocacy Award
The New Leaders in Advocacy Award honors rising attorneys who exhibit extraordinary leadership early in their careers as civil legal aid or indigent defense advocates. The following year, recipients will also be invited to participate in NLADA's Beacon of Justice selection process. 
The 2023 New Leaders in Advocacy Award recipient is Danielle (Danny) King.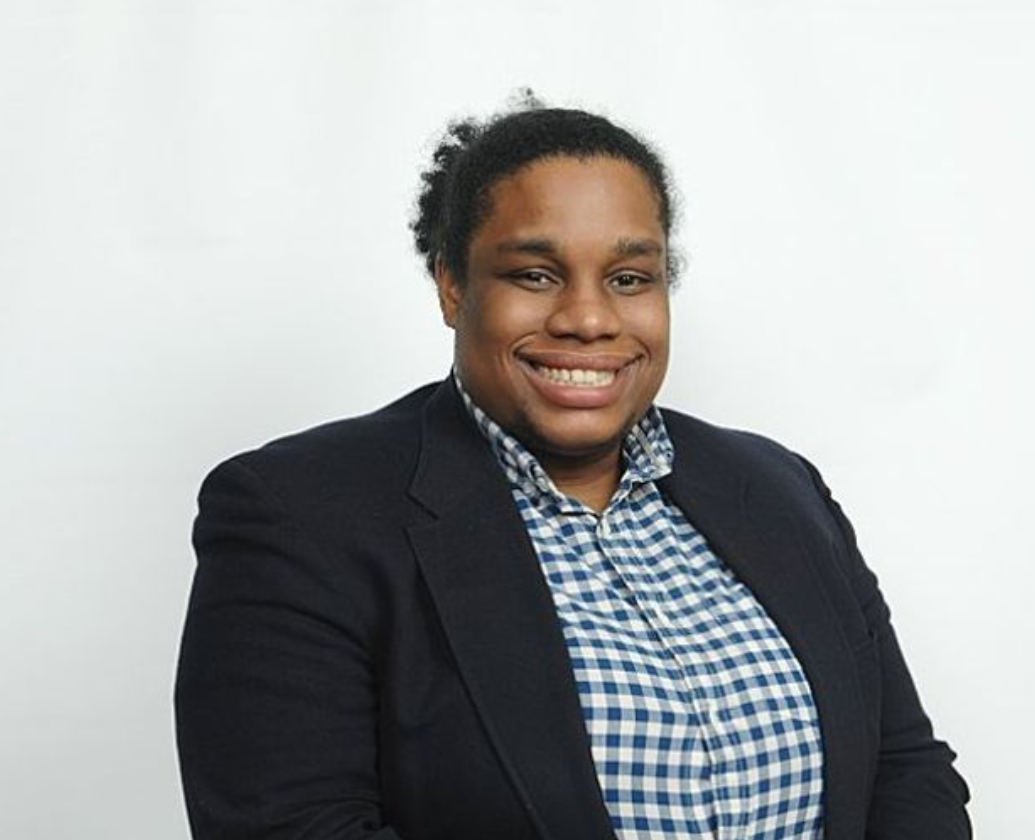 Danielle (Danny) King is the Senior Youth Policy Counsel at the National Center for Lesbian Rights (NCLR), where they practice through an intersectional lens to advance the well-being of LGBTQ youth through community education, collaboration with coalitions, and public policy advocacy, particularly for LGBTQ youth impacted by the Child Welfare and Juvenile Justice Systems. Danielle (Danny) first joined NCLR in 2021, as a Gender Equality Attorney where they engaged in legal research and training, assisted in amicus brief support, and tracked nationwide litigation related to sex discrimination based on gender identity and sexual orientation since the U.S. Supreme Court decision in Bostock v. Clayton County Prior to joining NCLR, Danielle (Danny) was a Staff Attorney in the Community Justice Unit at the Legal Aid Society providing legal support to community organization members in a variety of legal matters such as child support, custody/visitation, birth certificate corrections and criminal surrenders as well as conducting "Know Your Rights" trainings and helping lead the pre-arraignment criminal diversion program, Project Reset, in Queens County. Danielle (Danny) also served for multiple years as an Attorney for the Child in the Juvenile Rights Practice at the Legal Aid Society, where they represented youth between the ages of 0-21 in abuse and neglect proceedings as well as juvenile delinquency arraignments. 
In addition to their trial experience, Danielle (Danny) has conducted numerous CLE trainings and presentations on the issues LGBTQ youth face in the Child Welfare and Juvenile Justice systems and how race, class, and culture affect the reasons why BIPOC children and families are disproportionately brought into various court legal systems, specifically criminal, family and housing courts. From 2020 to 2023, Danielle (Danny) served as Co-chair of New York City Bar Association's LGBTQ Rights Committee in which they worked diligently on a project to bestow a portrait of the late Judge Deborah Batts which was unveiled in Oct. 2023. Danielle (Danny) attained a J.D. from Seton Hall University School of Law (2016), an M.A. in Urban Affairs from CUNY-Queens College (2012), and a B.A. in English from Michigan State University (2009).