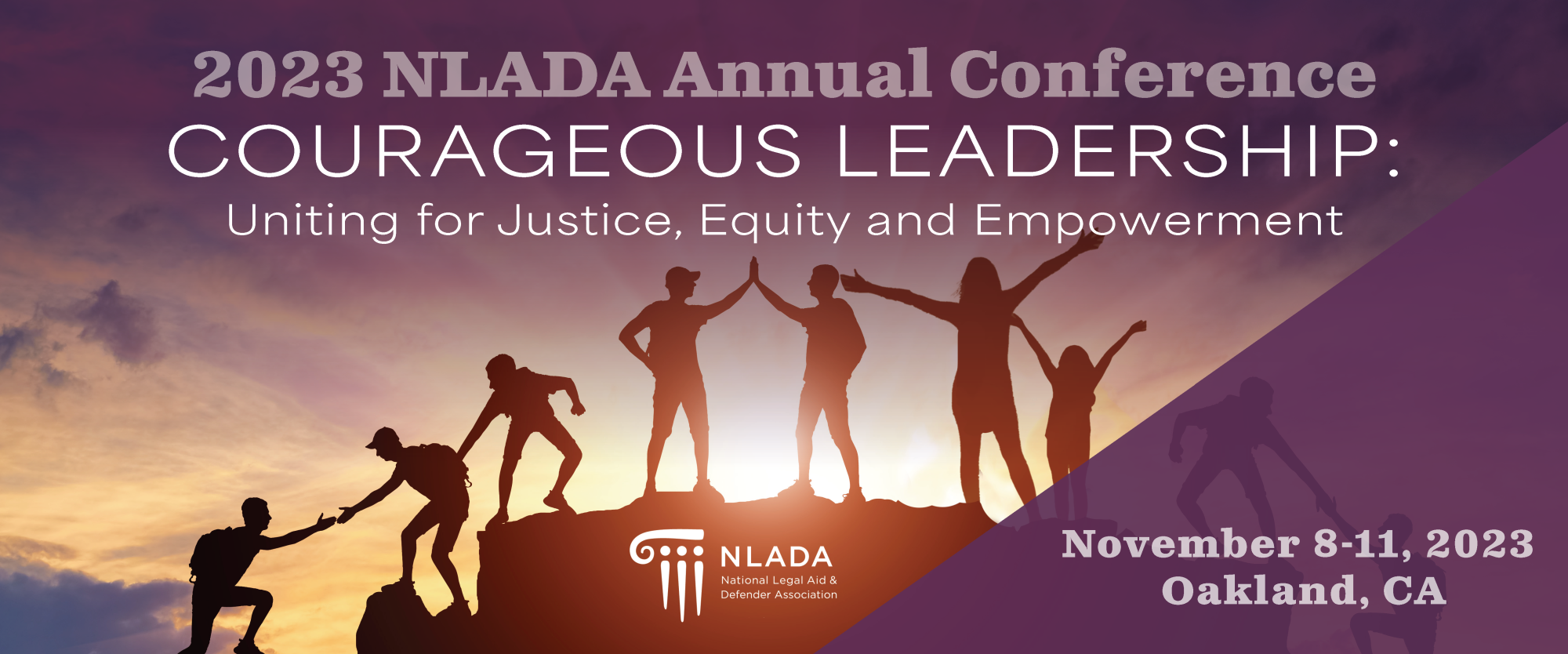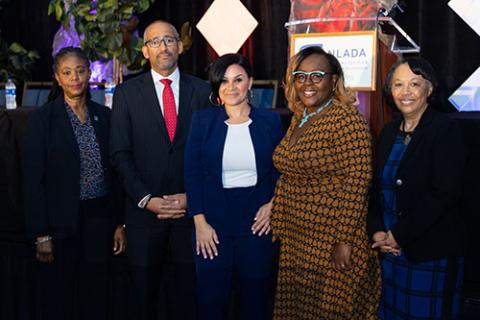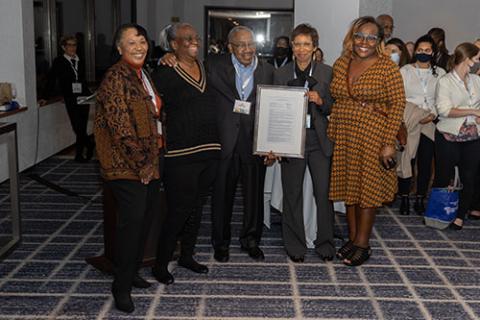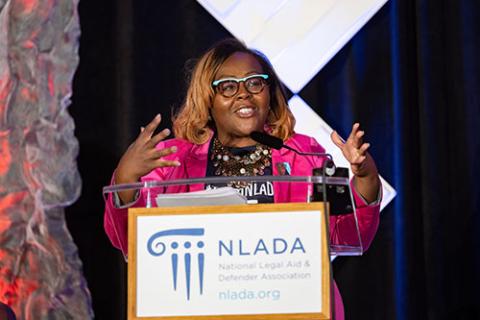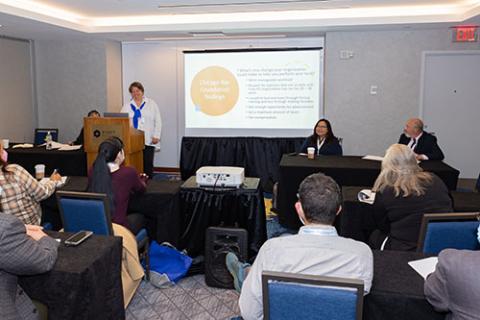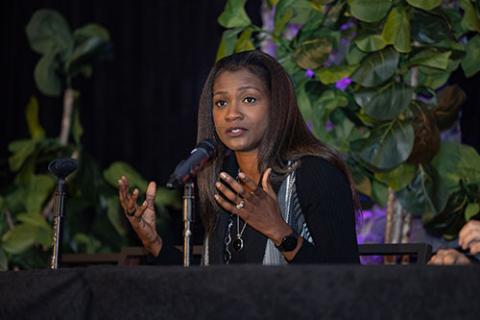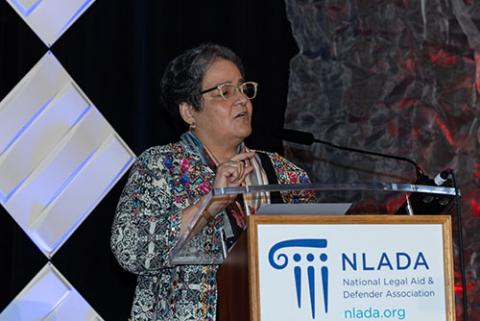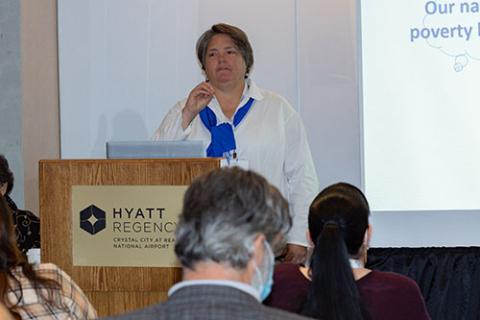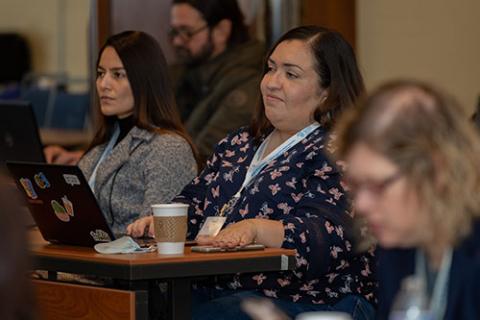 Conference
November 8-11, 2023
The NLADA Annual Conference is the premier skills-building and knowledge-sharing event for the civil legal aid, public defense, and public interest law communities. Advocates will get access to substantive information and professional skills training to meet the legal needs of low-income people. The 2023 Annual Conference "Courageous Leadership: Uniting for Justice, Equity, and Empowerment" will take place in-person on November 8-11 in Oakland, CA. 
NLADA will host the following pre-conferences: 
Train the Trainer 

Client/Community Advocates Leadership Institute 

MIE New Executive Director Training 

American Council of Chief Defenders 

Rural Defense Summit 
Our substantive tracks include:  
Civil - This track features programming that explores strategic approaches to advocacy, spotlights innovative delivery models, and highlights tools that can help legal aid organizations deliver access to justice for their communities. 
Client/Community Advocates- This track will provide programming to equip client/community advocates with the tools needed to advance their leadership and advocacy skills to serve their communities. 
Public Defender - There will be a diversity of workshops designed to empower Defenders with cutting-edge tools and ideas to serve communities creatively, as well as specialized content regarding family policing, race equity, diversity, and recruitment and retention. 
Joint – These sessions are dedicated to the great intersectionality of our work, and to the idea that when we come together, we can achieve more for our communities and our clients.  
Racial Equity - This track will be a reflection of our ongoing commitment to empower advocates and community leaders with racial and economic equity training to combat bias on behalf of the communities they serve. 
Leadership Track - This track will explore the challenges and opportunities faced by existing and emerging leaders.  This will also include a series of workshops by the NLADA Insurance Program on risk management topics and a panel discussion on Environmental, Social and Governance (ESG) engagement. 
The 2023 Annual Conference will be taking place at the Oakland Marriott City Center.
Meet Our Speakers