Class of 2019
 Thomas Bacher 
Tom Bacher is a young enthusiast for helping people in need. In 2018, he graduated from Quinnipiac University with a B.A in political science and a double minor in philosophy and computer information systems. After completing a year of service in the Alaska Public Defender Agency with AmeriCorps State & National, he has traveled to Guam to serve as a Data VISTA. Tom recognizes, has seen, and lived the problems the indigent population will face and believes it's his duty to combat these issues. In his free time, Tom can be found hiking, working on artificial intelligence programs, or participating in numerous community service events.
Pietro Bartoli
Pietro Bartoli is a born and bred New Yorker serving back home with the Books Beyond Bars Program at the Center for Appellate Litigation. He earned a M.A. in Theology from the Graduate Theological Union and a B.A. in Theology with minors in History and Jewish Civilization from Georgetown University. He is a long-time member of the Community of Sant'Egidio, with whom he has worked on issues of interreligious dialogue, human rights, and poverty. He hopes to continue this commitment in a directed and local way through his VISTA year.  
Daniel Breen
Daniel Breen is a teacher and writer from Pennsylvania. Prior to VISTA service, he taught literature and composition at the DC jail through the Georgetown Prison Scholars Program. He is excited to be serving in his hometown in Montgomery County, PA. Outside of work, his interests include reading, running, and philosophy.
Dametrick Evans
Dametrick Evans was born and raised in the Chicagoland area and received his undergraduate degree in Political Science from the University of Illinois Urbana-Champaign. He has previously been involved with political campaigns, lobbied in Illinois' state capital, and worked in community development for the Aurora, IL city government. He intends to utilize his VISTA service to advocate for impactful change within his community and aid in reforming the U.S justice system. In his free time, Dametrick likes to go on hikes with his dog, read, and spend time at local museums. In the future, Dametrick plans to attend law school to continue the fight for equity in the legal system.
Breonna Hendricks
Breonna Hendricks, a second year AmeriCorps member from Atlanta, GA currently serving the City of Atlanta Public Defender as a Data Systems VISTA. She attended The Unsinkable, Albany State University, and graduated May 2018 with a Bachelors in Criminal Justice. Her current focus is building a concrete data entry process, building partnerships to jumpstart data analysis, and creating a data entry manual and training for the attorneys and staff. Service was instilled in her from a young age. Beonna serves to be the light and truth of every community she is in and to help spark the true realization of community potential. She sees her duty as a human to extend her talents and knowledge to any and everyone who is in need and lives by the philosophy of Ubuntu – "I am because you are."
Aimee Hernandez-Meza
Aimee Hernandez-Meza, originally from the Great State of Texas, is a Queer Chicana based in New York City. She serves in Brooklyn Defender Services and holds a B.A in Communication. Previously, she worked extensively in the political sector under different elected officials. After these experiences, she quickly learned that the rigid structure of present legislation and defense systems often undermine the founding vision of protection for all. She is passionate about the histories of communities and the work required to amplify the voices of underrepresented communities in America. Her work often incorporates creativity and a restorative approach. She is a proud Xingona.
Wan Qi Kong
Originally from Brooklyn, New York, Wan Qi (pronounced WOHN-CHEE) moved to New Orleans to serve at the Orleans Public Defenders. As a student at Binghamton University, Wan Qi double-majored in sociology and English, with a minor in education. Throughout her undergraduate career, she grew compelled by educational equity and criminal justice reform. As an immigrant from a low-income background, she deeply values fighting for those often silenced in her community. She thinks of herself as someone made up of half conviction, half compassion. Outside of her professional ambitions, Wan Qi enjoys solving crosswords, biking by the river, and playing with her foster dog, Esme.
Meagan McDaniel
Meagan McDaniel, based out of the Greenville County 13th Circuit Public Defender's Office in South Carolina, was born and raised in the Bronx, NY. She migrated to Greenville SC in hopes of finding independence and following a lifelong passion of advocacy for the marginalized. She studied Arts and Education in undergraduate and was a member of the National Honor Society. Prior to her VISTA service, she taught ESL for elementary students and worked with FEMA. She is currently pursuing a dual master's degree in social work and education. Growing up in NYC has made Meagan who she am and she hopes to continue the fight for justice for indigent clients and equal rights/access to education for all.
A'Narris Monger
A'Narris Monger earned her Master's degree in Community Health Education from Wayne State University and a Bachelor's Degree in Interdisplinary Studies in Social Science with an Anthropology Cognate and Health Studies concentration from Michigan State University. Her passion lies in helping the community with preventative health issues and issues of poverty. She saw the destruction of communities from the criminal justice system in her three years as a corrections officer and was drawn to AmeriCorps to begin to address the problems. Going forward in her career, she wants to work at the intersection of public health and criminal justice to make a difference in her community.
  Trung Nguyen
Trung Nguyen is currently a post-graduate student working on the process of obtaining his MA in Dual Language Education from San Diego State University. He received his BA in Political Science from the University of California, Davis. During his undergraduate studies at UC Davis, he interned at Sacramento City Hall. This experience lead him to have a strong passion to serve local communities, especially disadvantaged communities. A strong believer in social justice, Trung decided to join AmeriCorps as a NLADA Community Partnerships VISTA. He enjoys spending time with his dog and riding his motorcycle.
Grace Ortez
Grace, a naturally extroverted "people person" uses this quality – along with empathy – to build community wherever she goes. She was raised in the South Bronx and Northern Virginia, where she attended George Mason University, earning B.S. in Public Administration –paid for out of pocket by working full-time jobs through her college years. Her career aspirations in social justice and minority advocacy are deeply fueled by her tough upbringing in a refugee family from El Salvador. She is currently serving as a second year VISTA at Office of the Appellate Defender in NYC, building community among OAD clients returning home from prison. Grace plans to attend law school and use her education to build up civic power in socioeconomically disadvantaged communities of color within NYC.
Amanda Paison
Amanda is a southeast Michigan native currently completing her second of service in Santa Barbara County, California.  After obtaining her BS in Psychology she moved to Indiana to attend law school.  During law school, Amanda worked with federal and state public defender offices in Indiana as a law clerk.  After graduating in 2016, she worked in financial services for two years and is excited to get back into the legal field.  Her hobbies include cooking/baking, writing, reading, being outdoors, and playing slow pitch softball.
Lizzie Sluchak
Lizzie is a North Carolina transplant, embarking on her second year in Baltimore at the Maryland Office of the Public Defender. Her project is centered around pre-trial issues, focusing on decreasing the number of people detained pretrial, maximizing the liberty for those released on conditions, and creating capacity in the office for the initial interaction at bail reviews to be a point of creativity, diversion, and connection to services when possible and applicable. When not at work, Lizzie bikes around town, works with SURJ (Showing Up For Racial Justice), listens to music at full blast, and reminds herself to get out of the city into some fresh air.
Coulter Ward
Coulter grew up in Mississippi where he obtained a BA in Latin from the University of Mississippi. After graduating, Coulter continued his education at the University of Pennsylvania and the University of Colorado at Boulder, where he taught for four semesters. He is excited to bring his academic research experience to the VISTA data project at the Orleans Public Defenders where he works with the Client Services Division to expand their data infrastructure and develop projects that track the impact of pretrial incarceration and predatory fines and fees.
Class of 2018
Anna Ladd
Anna, originally from Kansas City, holds a Masters of Social Work from the University of Michigan and a Bachelors of Science in Social Work and Anthropology from Kansas State University. She brings experience in working with people experiencing homelessness and in refugee resettlement to her role as the Community Partnerships VISTA at NLADA. She's particularly excited to integrate social services and the justice system at NLADA. In her spare time, you can find Anna drinking coffee, working in tenants' rights advocacy, and attempting to sew. 
​Kameryn Sessoms
Kameryn Sessoms is a North Carolina native and graduate of North Carolina State University where she obtained her B.A. in Women's and Gender studies. Growing up in Southeastern N.C. gave her early insight on the widespread community impact of poverty, and fueled her standing passion for equality. After completing her VISTA service, Kameryn plans to attend graduate school for public policy and begin a career fighting for institutional change.
 Andrea Dowlen
A self-proclaimed agent of change, Andrea Dowlen, of Nashville, TN, obtained her B.A in Political Science with a concentration in Peace and Social Justice from Berea College in Kentucky. She has spent her young adult life committing herself to serve her community through volunteering and community outreach. Andrea is eager to help create a linkage between people affected by the criminal justice system and resources. Andrea plans to attend law school to continue the fight for justice. In the meantime, she can be seen dancing about or reading a book.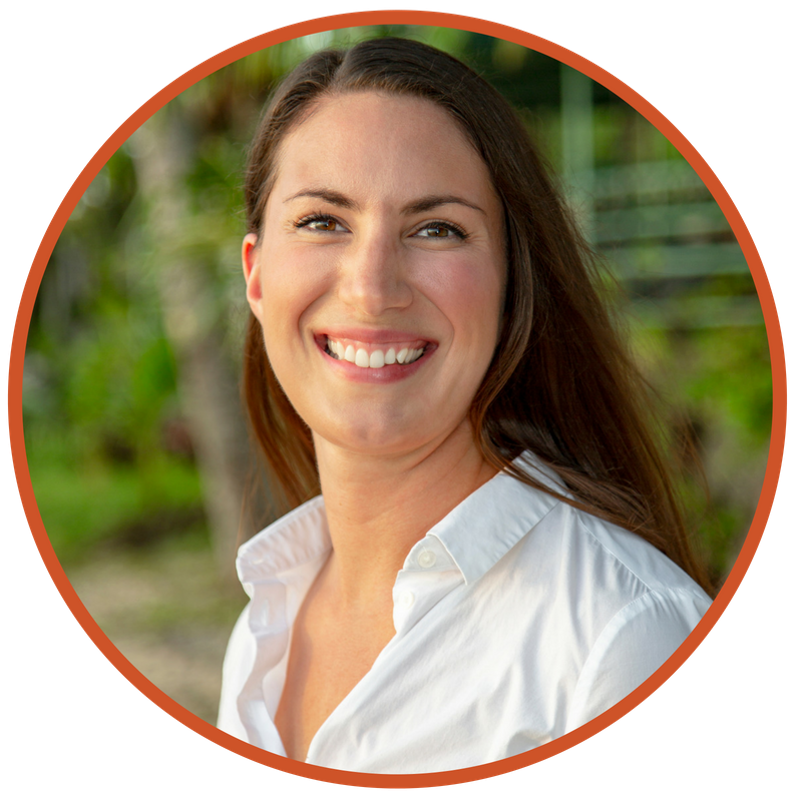 Carly Jones
Carly is a Guam transplant who hails from the D.C. area. After spending several years working for the man (more specifically, the Secretary of Defense), she took her management and analytics skills to the South Pacific in search of adventure. She suspects that her Data Systems VISTA host site has underestimated her obsession with program evaluation. Carly is an avid trail runner(/walker) and has traveled in ten countries in the last 18 months.
 Celcise Stany
Celcise Stany grew up in Elizabeth, New Jersey with eight siblings. Being a first-hand witness to the injustice between law enforcement and people at a young age, she discovered a passion to aid people in the community under oppression. She earned her Associate of Science Degree in Criminal Justice at Union County College and her Bachelors in Criminal Justice at Seton Hall University in May 2017. Celcise plans to increase her professional experience in addition to previous experience on public issues that challenge our Criminal Justice system.
 Cynthia Mar
Cynthia Mar was born and raised in the San Francisco Bay Area.  She possesses a B.S in Mathematics and Cognitive Science from the University of California, San Diego, and an M.S. in Statistics from San Diego State University.  She previously served as a Financial Education Coordinator VISTA in San Bernardino, and then decided to serve the community she grew up in which specifically uses her analytical skill set.  Her hobbies include acrylic painting, video gaming, and going outdoors.
 Daniel Mangoubi
Daniel graduated from Brandeis University, located in his home state of Massachusetts, with a degree in Math and Economics.  He previously worked as a data analyst research assistant at the Western Jihadism Project at Brandeis University.  He enjoys learning about statistics, social network analysis, and data visualization—especially when it relates to matters of public policy.  Daniel enjoys swimming, hiking, reading and learning about history.
 Deondra Henderson
Deondra was born and raised in Miami, Florida and moved to Atlanta in high school. She earned a degree in Legal Studies with a Paralegal Certification from Clayton State University in 2018. She dreams of traveling the world and is excited to learn, grow, and make a difference through her VISTA service. Deondra plans to attend law school, hopefully at Howard University, to practice family and juvenile law.
 Grace Ortez
Grace was raised in the South Bronx, and later Northern Virginia (DC area) where she went to George Mason University to obtain her B.S. in Public Administration. Her career aspirations in constitutional law, social justice, and minority advocacy are deeply fueled by her tough upbringing in a lower-income refugee family from El Salvador. Grace plans to make the most of her VISTA service as a stepping stone to her lifelong goal of attending law school, and later pursuing a career in legal advocacy.
 Jen Santangelo
Jen, an East Coast transplant, holds a B.A in Sociology with a minor in Non-Profit Management from Arizona State University. Upon graduating in 2013, she moved to Atlanta, GA where she became passionate about working with the homeless. While doing this, she discovered a love for data and how it helped programs achieve their goals. She's excited to see what kind of changes she can make over the next year! In her spare time, you can usually find her trying to save the world, hanging out with her pet Bassabull (Basset-Pit Bull mix dog), Mortimer, or knitting.
 John Brogden
John Brogden formerly served as an Equal Justice Works AmeriCorps Attorney - Veterans Legal Corps Legal Fellow with the Center for Arkansas Legal Services and as a Justice for Arkansans AmeriCorps Attorney Fellow with a focus on re-entering populations. His focus areas have been Veteran issues and criminal record sealing. He earned his Juris Doctor from the William H. Bowen School of Law at the University of Arkansas at Little Rock.
 Julio Gomez
Julio J. Gomez is currently earning a Masters in Social Work. He was born and raised on Guam and is a strong advocate for perpetuating his culture by enhancing traditional practices passed down from elders. Furthermore, he is an active military member serving the Army Reserves. He most enjoys being a father to a beautiful baby girl and being married to his high school sweetheart while being a lifelong advocate for those who cannot speak for themselves.
 Shannon Kelley
Shannon Kelley is an Oregon native who received her bachelor's degree in Social Work and Hispanic Studies from Pacific Lutheran University. She is passionate about justice and equity for all people and hopes to use her VISTA position as a learning opportunity and stepping stone towards obtaining a master's degree in Social Work. Shannon enjoys exploring the Pacific Northwest, reading, and going to trivia with friends. 
 Tanisha Pierrette
Tanisha is from Florida and is currently working towards her dual Masters in Public Administration & Criminal Justice at the University of Central Florida. She has experience in Student Affairs and coordinating service trips to rural areas in the Dominican Republic. She found herself moved to work in criminal justice reform after reading Bryan Stevenson's book, Just Mercy. She enjoys traveling, sipping coffee at local cafes and spending time with her nieces and nephews. After her year in service, Tanisha plans to work towards Criminal Justice Reform via policy.
 Yamilex Pena
Yamilex is a graduate from Loyola University Maryland where she majored in Global Studies concentrating in Conflict, Justice, and Human Rights, and minored in Philosophy. In 2016, she created Mosaic: A Womxn of Color Initiative, Loyola's first student organization that provides resources, support, and encouragement for all who identify as womxn of color on campus and abroad. Yamilex is a Public Service Scholar Fellow from the University of Maryland, Baltimore County where she participated at the Governor's Summer Internship Program in Maryland. Yamilex plans to go to graduate school and earn her master's degree in Refugee Studies / Forced Migration Studies.