Release Date:
Wednesday, August 8, 2018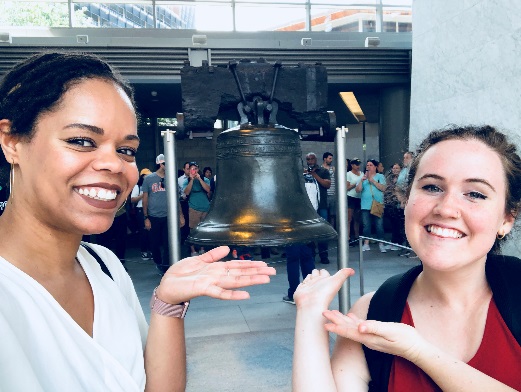 Welcome to the Defending Communities in Service (DCS) VISTA program! This program represents a year of service with some of America's greatest Public Defenders and is sure to be a year full of growth, learning, and new experiences for all of us. We're so excited to be kicking off this original initiative as the first VISTAs ever placed in public defender offices as a part of a national program - how cool is that! Our amazing VISTAs will dive headfirst into some hard work, aiming to build capacity in two areas where many public defender offices face difficulty - community partnerships and data systems. As we gear up for this program's inaugural year, we've identified amazing public defender organizations in cities across the country that we can't wait for you to get to know better through this blog.
Those sites, spanning from New York on the east coast to as far as Guam in the Pacific, cover a broad and diversified set of terrains, cultures, and communities! Although each of our VISTA members originates from their own unique regions, cultures, and experiences; passion for service and community improvement unites them in their quest to dismantle poverty. There is so much work to be done, but identifying and addressing the needs of these communities is what our VISTAs members are ready to accomplish! Each member will collaborate with their sites to explore unique and innovative methods to improve the practices and outreach of public defender offices. Their efforts will have a transformational impact on the lives of indigent populations across the country and catapult the nation towards securing true justice for all.
Each AmeriCorps member makes the following pledge when they begin their year of service:
I will get things done for America - to make our people safer, smarter, and healthier.
I will bring Americans together to strengthen our communities.
Faced with apathy, I will take action.
Faced with conflict, I will seek common ground.
Faced with adversity, I will persevere.
I will carry this commitment with me this year and beyond.
I am an AmeriCorps member, and I will get things done.
As our VISTAs enter new experiences on their sites and within their community, they'll tackle every challenge with the mission to "get things done" in America. Where poverty afflicts anyone, there is work to be done - and our VISTAs recognize the weight of our responsibility to alleviate the cyclical oppression of poverty. This year of service is certain to bring forth change not only in their communities but also in the lives of VISTAs themselves and the organizations where they serve. So long as the criminal justice system unfairly targets indigent populations and exacerbates poverty, our VISTAs will seek solutions to these injustices. Check back in here to read their stories, watch their amazing ideas take shape, and to join us in our movement to Get. Things. Done.