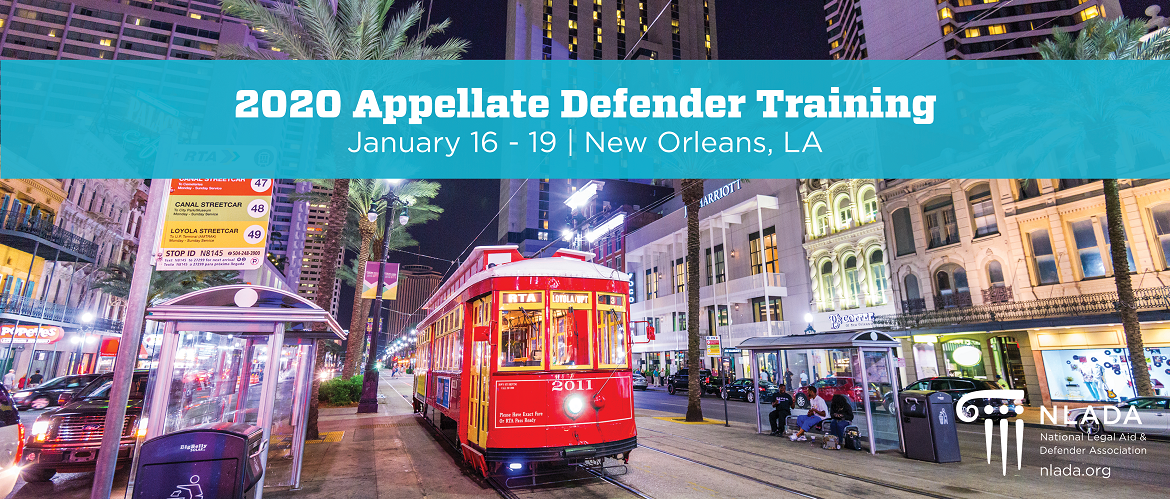 2020 ADT Tracks, Goals and Enrollment
ACT FAST! Seats are only available in the Advance Track !
ADT training consists of group plenary sessions, in which experienced faculty and participants work together and discuss critical appellate case analysis, writing skills, format and techniques. There are small group workshops (no more than six participants in workshop) in which the participants work on their individual cases with two outstanding faculty members and apply the skills and techniques presented in the plenary sessions.
The training offers a unique process to help attorneys meet the challenges of state and federal court appellate public defense. Participants present the facts of their own appellate cases and invite faculty and workshop peers to brainstorm during the workshop sessions and to offer constructive feedback. Each attendee will have the opportunity to draft a theory of the case, develop important word themes, and work on issue analysis and drafting. There will also be work on oral argument techniques and communication skills.
The ADT consists of two separate training tracks that follow a similar teaching methodology. The United States Supreme Court Advanced Advocacy Track is directed to experienced state and federal indigent defense advocates who will be or are taking a case on Writ of Certiorari to the United States Supreme Court. The Skills Writing Track is open to experienced, intermediate, and beginner appellate advocates, and it has special small group workshops for federal practitioners, delinquency appellate litigators, and state court appellate practitioners.
See the tentative agendas for the:
Skills Writing Track (Groups: General, Family Defense, Juvenile, Federal and CJA Skills Writing)
U.S. Supreme Court Advanced Advocacy Track
In addition to:
Why this Matters: Focus on the Client
Create a Stronger Argument through Brainstorming
Winning the Case: How to Become a Better Advocate through Storytelling
Developing a Theory of the Case
Writing a Persuasive Brief: The Statement of Facts
Persuasive Brief Writing: Preparing your Argument
Style Matters: Creating an Editing and Review Process
Oral Advocacy
ADT Goals: The objectives are to assist appellate defense advocates in writing and delivering quality appellate briefs and writs, to improve the quality of appellate advocacy in the United States Supreme Court and other state and federal courts, and to provide a supportive national community for state and federal appellate advocates. By the time the conference is over, participants will have thoroughly analyzed the facts of their cases, developed a persuasive story line to support that theory, and begun to effectively prepare a written brief and oral argument on their case. This is the only appellate defender conference in the nation where participants work on their own real cases, not just hypothetical problems.
** Enrollment is limited by the faculty size and number of meeting rooms available, on a first-come, first served basis. Registration is restricted to attorneys engaged in or about to become engaged in the appellate defense of criminal or delinquency cases. Public defenders, assigned counsel, contract defenders and CJA attorneys will receive priority.**
 Registration  ADT Tracks, Goals, Enrollment    Travel & Accommodations    Conference Homepage