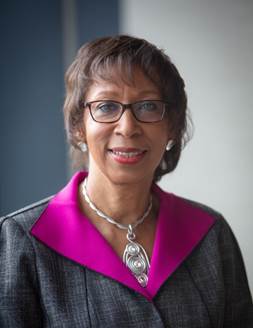 The Service Corporation Board of Directors, which oversees the NLADA Insurance Program, is pleased to announce that Jo-Ann Wallace, Esq. has joined Service Corporation effective November 1, 2021 as President, CEO & Board Chairperson. She stepped down from her role as NLADA President & CEO on October 29 after two decades of leadership.
Jo-Ann succeed Clinton Lyons, one of the founders of Service Corporation, who was its President & CEO for more than 25 years. Under Clint's leadership, Service Corporation has become a strong and effective advocate within the insurance industry on our members' behalf. Read the full announcement here.
---
As a member of the equal justice community, you have access to the NLADA Insurance Program's wide array of professional liability products.
We are the advocate and provider of quality professional liability insurance products for the full spectrum of the National Legal Aid & Defender Association (NLADA) membership community—individual attorneys, legal aid organizations, public defenders, corporate pro bono law programs, law school clinics, individual clients and public interest groups.
Formed in 1994, we advocate for competitive pricing and product excellence on behalf of our insured customers. Since our entrance in the market the average insurance costs per attorney have been cut in half.
The Program is is governed by a Board of Directors made up of your peers from the equal justice community, ensuring that the design of the program meets the unique needs of the civil legal aid and public defense community. The board of directors understands the issues and challenges you face as you manage your program and serve your clients.
Risk Management Tools to Keep Your Premiums Down and Claims Low
Our knowledge, experience and dedication to the equal justice community is unparalleled in the insurance market. We recognize the importance of helping our customers keep their claims low and premiums down through risk management training and tools that meet their specialized needs.
Our Policyholders are Our Investors
We treat our policyholders as investors; reinvesting our net proceeds back into the equal justice community. We're proud of our support of NLADA fundraising, training and initiatives on behalf of the civil legal aid and defender communities, and our support of their community programs. Expanding to meet our customers' changing needs, ensuring they receive the best coverage, price and service available, today and in the future is a key priority.
We recognize our community is operating in a scarce resource environment. In response, we constantly work to provide these benefits::
Competitive Premiums

For renewals and new applications, where financially sound underwriting standards permit, we will strive to meet or beat quotes from other carriers.

Ease of Renewal

You'll be able to renew your policy online -- your application, quoting, binding and policy issuance is processed electronically.

Risk Management Training and Materials to Reduce Premiums and Improve Coverage

You'll have online access to NLADA Insurance Program Risk Management Resource Center, which includes online risk management materials -- customizable management policy guidelines and forms for particular program needs, local impact requirements, and professional liability.
Whether you are already our insured customer, or your policy with different carrier is up for renewal, we invite you to contact us to learn more about how the NLADA Insurance Program can help your program and organization succeed. For information, email Vice President Kevin Horsted or call 800-725-4513.