The Melissa Kupferberg Annual Training Scholarship, through the National Alliance of Sentencing Advocates and Mitigation Specialists (NASAMS), recognizes Melissa's life work and commitment to providing indigent persons accused of criminal violations of state and federal law with zealous, client-centered advocacy through providing high quality training for all members of the defense team and promoting best practices for client representation in non-capital cases.
2017 Kupferberg Scholars
NASAMS is pleased to award the 2017 Melissa Kupferberg Scholarship to Emily Kirschbaum and Maria Diaz Sommer. NASAMS board members and a family member of Melissa's selected the Scholars from a remarkable pool of applicants. NASAMS and NLADA celebrate their commitment to advancing equal justice through sentencing advocacy and mitigation, and will recognize their contributions at the 2017 Holistic Defense and Leadership Conferences in Baltimore, MD.
---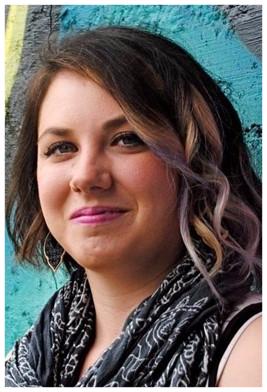 Emily Kirschbaum has been a Social Worker at the Federal Public Defender's office in the Western District of Washington (FPD), based in Seattle, for just over a year now.  Prior to her move to Seattle, she lived and worked for four years in Chicago, IL for a small non-profit legal aid called Cabrini Green Legal Aid.  At this job she engaged in collaborative and interdisciplinary social work and legal services on both criminal defense and civil legal cases.  She continues this work at her current job in the FPD while establishing and setting foundations for their Social Work program as the first Social Worker their office has ever hired.  Having received her Master's in Social Work with a concentration in Mental Health from the University of Illinois at Chicago's Jane Addams College of Social Work and her Bachelors in Social Work at Hope College in Holland, Michigan, Emily has committed her life and work to the Social Work profession, and specifically to mitigation and forensic social work. 
---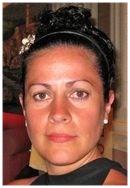 Maria Diaz Sommer has numerous years of legal experience. She began her professional journey in mitigation and sentencing advocacy seven years ago when she accepted a Paralegal position for the Federal Defenders Office for the District of Connecticut. Her initial motivation to seek the position was her desire to assist indigent people with the highest quality of legal representation. What she achieved from her experience, was learning about the plight and despair clients had endured throughout their lifetime. She was given the opportunity to evolve in her position and take on an additional role of conducting social histories. It was precisely the role for her because of her compassion and empathy for the downtrodden members of society and her strong belief for social justice. In addition to conducting social histories, she has successfully facilitated numerous client admissions to mental health/substance abuse residential facilities, and has maintained relationships with directors, intake coordinators and clinicians. These relationships have afforded her to collaboratively work with clinicians to develop subsequent treatment plans for clients, which have resulted in clients' successful rehabilitative efforts. She has also developed and maintained relationships with social service agencies to assist pre-trial and post-conviction clients with housing, vocational training and educational programs. Her unfaltering dedication landed her a promotion to be the District of Connecticut's Non-Capital Mitigation Specialist.
Maria received a Bachelors of Science with Concentration in Behavioral Sciences from Charter Oak State College, and a Criminal Law Paralegal Specialist Certificate from Duke University. She is currently working on completing a Professional Certificate in Substance Abuse Counseling which will prepare her to sit for the Connecticut Certification Board (CCB) exam. Upon completing that endeavor, she plans to explore Graduate Studies in Forensic Social Work.
She loves spending time with her husband and their three rescue dogs. She practices yoga and meditation, and during her free time enjoys attending workshops in Buddhist studies.
2018 Scholarship
For over 20 years, the National Alliance of Sentencing Advocates and Mitigation Specialists has hosted the Life in Balance and NASAMS conferences, premier training and networking events designed for all members of defense teams. Melissa Kupferberg, in addition to her many contributions to the profession of sentencing advocacy, was Vice Chair of NASAMS and Co-chair of NASAMS annual conferences. NASAMS provides this training scholarship in recognition of her legacy.
Scholarship for permanent, full time mitigator/social worker: Provides $400.00 for travel cost to Philadelphia, Pennsylvania and a full tuition for the NASAMS/COD conferences and three (3) nights of lodging for the NASAMS one day conference on June 4th and the Community Oriented Defense Conference June 5 – 7th.  Continuing Education Unit (CEUs) for the three days will cost each participant $20.00. 
Scholarship Application Process
Deadline: MARCH 12th
Winner Notified: Week of MARCH 26th
Each applicant must Respond in writing with a 1,000 - 1,500 words  essay
Identify your statement of need and describe your current mitigation work.
Describe the objectives you wish to achieve by attending the conference.
How your participation at the conference may impact the work you do.
Provide two references from attorneys, defense-based social workers/mitigators, investigators and/or sponsoring agency. These persons should be someone who is knowledgeable of applicant's commitment to sentencing and equal justice.
A team of NASAMS board members and a family member of Melissa's will review all applications completed on time and determine the scholarship winner. We will inform the winner in time for you to secure your airline and hotel accommodations.  
Please mail your completed application to:
Betsy Biben, Chief, Office of Rehabilitation and Development (ORD)
Public Defender Service for D.C.
633 Indiana Ave, NW Washington, DC  
20004 [email protected]
Note: It is the candidate's responsibility to ensure that the completed application has been received on time. 
Donations
To contribute to the Melissa Kupferberg Annual Training Scholarship Fund, please click here. You can also make a donation via check to NLADA for the Melissa Kupferberg Annual Training Scholarship at 1901 Pennsylvania, NW Washington, D.C. 20006. 
Background  
The Melissa Kupferberg Annual Conference Scholarship promotes her life work and her commitment to zealous advocacy, training, and best practices of client representation in non-capital cases for indigent persons arrested in state or federal criminal court cases. Melissa exemplified this mission. Through her persistent hard work and long hours, scholarly work and training, as well as dedication and compassion, Melissa became a shining star in our profession. Melissa worked in the capital and non-capital communities in Arizona and Florida. She did not take the easy road; she traveled many an unpaved road and gently gathered each stone knowing the gems she might find in each person she represented. Melissa always went beyond the call of duty with each person she met, whether client, colleague, or friend. She loved exploring her clients' lives and was passionate about the mysteries within each of us. She was one of the greatest listeners in the profession. This led clients, as well as friends, to trust her and confide their secrets, knowing they would be safe. Melissa had the uncanny ability to become a cherished part of someone's life within minutes of meeting her. She embraced life and all it had to offer.
Melissa was Vice Chair of NASAMS and Co-chair of NASAMS annual conferences. She was an active board member. She had co-developed and presented an ethics training for social workers in defenders offices and had planned to concentrate on writing professional articles on the subject. Melissa had also begun to develop a graduate school curriculum on defense-based mitigation training. In the years before she died, Melissa provided training throughout the country for the Administrative Office of the U.S. Courts, Office of Defender Services, where she was a greatly sought-after facility member. Melissa nearly completed her co-authored handbook for mitigation investigators, specialists, and social science experts.