Remembering Bob Spangenberg
Robert L. Spangenberg, whose five decade career included unparalleled scholarship and advocacy to improve civil legal services and indigent defense systems in the U.S., passed away on June 22, 2016, at age 83.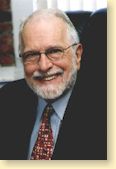 Spangenberg specialized in civil legal services early in his career, founding the Boston Legal Assistance Project (later known as Greater Boston Legal Services), a neighborhood civil legal services program that he headed for nine years. After a two-year foundation study of civil legal services in Boston and a statewide study of indigent defense in Massachusetts, Spangenberg joined Abt Associates in Cambridge, Massachusetts, where for nine years he conducted national and local studies of indigent defense systems across the country. In 1985, he founded The Spangenberg Group in Newton, MA, to continue the study of indigent defense nationwide. During his 23 years as President of the organization, he visited all 50 states, testified before legislative bodies about the justice system, and served as an expert witness in court proceedings. The Spangenberg Group published hundreds of reports and studies pertaining to the country's system of justice in criminal and juvenile proceedings, and for more than 20 years, Mr. Spangenberg served as a consultant to the American Bar Association (ABA) Standing Committee on Legal and Indigent Defendants. His legal studies and training work extended overseas, taking him to more than 25 countries, including China, Chile, Bosnia, Serbia, England, Scotland, Wales, France, and Austria. 
Honors Spangenberg received over the years include the ABA Standing Committee on Legal Aid and Indigent Defendants (SCLAID) Lifetime Achievement Award, National Association of Criminal Defense Lawyers (NACDL) Champion of Indigent Defense Award, National Legal Aid & Defender Association (NLADA) Reginald Heber Smith Award, and the Robert O. Dawson award from the Texas Task Force on Indigent Defense. Spangenberg received his JD in 1961 from Boston University, where he served as Editor-in-Chief of the Law Review.
We will miss him, but his work lives on in the reform efforts he sparked and in the minds of those he inspired.