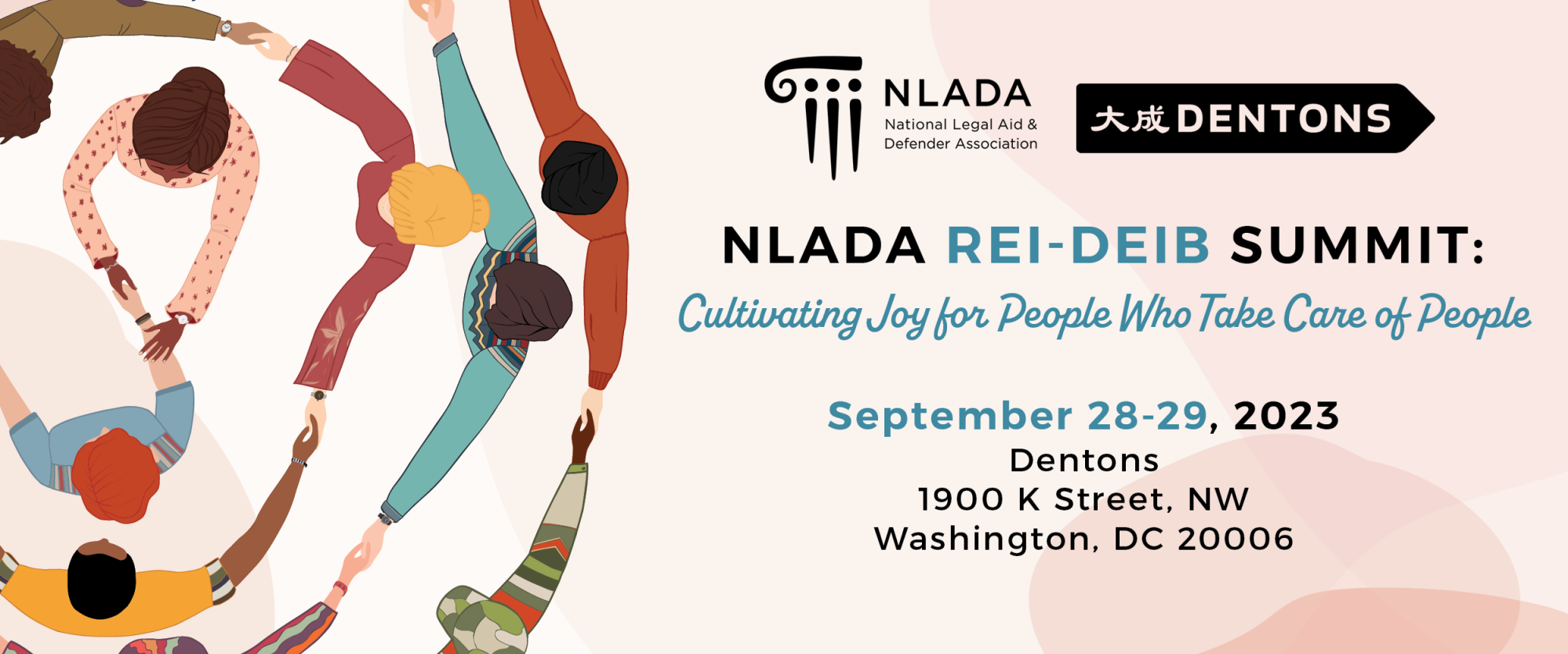 September 28-29, 2023
DEIB has become central to the work of the NLADA community, and the REI continues develop a space learning and community.  Remaining at the forefront of bringing together all of the communities of NLADA membership – civil, public defender, impacted, corporate, etc., - this Summit will bring together thought leaders, experts, and DEIB professionals to remember the importance of cultivating joy in doing this important work while walking away with tools and accountability partners to move the needle forward on race and equity. Click the button below to register.
Registration Fees
$295 members
$395 non-members
NLADA REI-DEIB Summit:
Cultivating Joy for People Who Take Care of People
September 28-29, 2023
Dentons
1900 K Street, NW
Washington,DC 20006
Speakers
Ben Weinberg, Pro Bono Partner, Dentons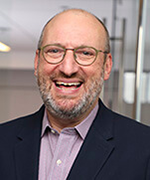 As Pro Bono partner, Ben Weinberg works with Dentons' Global and US Pro Bono Committees and with firmwide and regional leadership to manage the Firm's substantial pro bono program.
In addition, Ben helps develop new pro bono initiatives with legal aid providers, nonprofits and NGOs. He encourages and facilitates pro bono participation across Dentons and helps firm lawyers establish pro bono practices that complement and expand their billable practices. Ben also helps develop and support pro bono and community service partnerships with Dentons' clients.
Ben frequently presents at leading pro bono conferences, including the PILnet European Pro Bono Forum, the Pro Bono Institute's Annual Conference and the National Legal Aid and Defender Association's Equal Justice Conference. He also co-teaches a seminar at Northwestern Law School on pro bono in large law firms.
April Frazier Camara, President & CEO, NLADA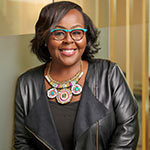 April serves as President & CEO of NLADA. She has been a champion for equal justice for two decades. A graduate of Howard School of Law, she worked as a public defender in her hometown of Memphis, Tennessee and at the Public Defender Service (PDS) for the District of Columbia before joining NLADA. She has been a part of the NLADA leadership team for the past five years, most recently serving as Vice President for Strategic Alliances & Innovation and prior to that Chief of Lifelong Learning. She is a co-founder of NLADA's newest section, the Black Public Defender Association (BPDA), which aims to increase diversity, equity and inclusion in public defense and promote racial equity in criminal legal systems.  As the 2020 Chair of the American Bar Association's influential Criminal Justice Section, she led the adoption of important ABA policy on race equity and prosecution, raising the age for juvenile prosecutions, reparations, abolition of private prisons, and other complex criminal legal issues. In addition to her J.D. from Howard University, she holds a B.A. in from Tennessee State University.
Keri Nash, Director, Racial Equity Initiatives & Racial Equity Institute, NLADA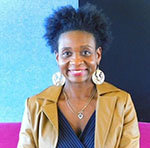 Keri is an attorney who has spent her career focused on impacting policy on the federal, state, and local levels to improve the lives of people of color and other marginalized populations.  Prior to joining NLADA, Keri was a Policy Analyst for the D.C. Department of Behavioral Health.  She wrote policies impacting 1000s of people, including children, receiving behavioral health services as well as involved in the criminal legal system, juvenile delinquency system, as well as other public systems impacting vulnerable populations within the District of Columbia. Keri Nash joined the Center for Children's Law and Policy as a Staff Attorney in May 2013, where she advocated for safer and more humane conditions for youth in juvenile facilities and promotes policies and practices that reduce racial and ethnic disparities in the juvenile delinquency system. Prior to joining CCLP, Keri was the Committee Counsel for the Council of the District of Columbia's Committee on Health. Her policy portfolio included oversight of the Department of Mental Health and its $177 million budget and settlement agreements and consent decrees involving the District's public health systems. She also wrote legislation on collaborative practice agreements, warrantless access to electronic communications, and expansion of the District's juvenile behavioral health diversion program. Keri was also Counsel for the Racial Justice Initiative of TimeBanks USA. Before graduating summa cum laude from UDC David A Clarke School of Law, she worked at Housing Counseling Services, the Council on Foreign Relations, and Congressman Brad Carson (D-OK).  Keri received her BA in Politics from New York University, raised in Brooklyn, NY, and is a first generation American from Grenada.
Gina Pruski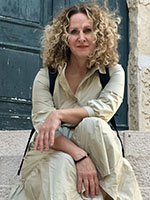 Gina M. Pruski is Director of Training and Development for the Wisconsin State Public Defender's Office (SPD). She was appointed Training Director in 2004. Gina has been with the SPD since 1992, starting her legal career as a staff attorney in the SPD's Fond du Lac Trial Office and then later becoming the agency's Deputy Legal Counsel where she performed the legislative liaison duties on behalf of the agency. Gina received her undergraduate degree from the University of Wisconsin-Madison in 1989 and her law degree from the University of Wisconsin Law School in 1992. She is also a 2000 graduate of Duke University's Strategic Leadership for State Executives Program. Gina is co-author of the Wisconsin Juvenile Law Handbook (1st, 2nd and 3rd editions) published by the State Bar of Wisconsin. She is a faculty member of the University of Wisconsin Law School's Lawyering Skills Course and regularly volunteers as a judge for the Evan A. Evans Constitutional Law Moot Court Competition. She has served on various committees, including the Child Welfare Executive Steering Committee and the Children in Need Task Force. She was a state reviewer for the Federal Child and Family Services Review in August 2003. She is a currently a member of the Wisconsin State Training Council and served as Vice-Chair in 2009 and as Chair in 2010. Gina is a 2011 recipient of the Women in the Law honor bestowed by the Wisconsin Law Journal.
Brenna DeVaney, Co-President of the Law Firm Antiracism Alliance and Chief Pro Bono Officer at Skadden, Arps, Slate, Meagher & Flom LLP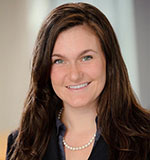 Ms. DeVaney also is involved with the Skadden Honors Program in Legal Studies at The City College of New York, part of the firm's effort to increase diversity in law schools and the legal profession. Additionally, she regularly consults with corporate legal departments on their efforts to develop in-house pro bono programs.
In 2017, Ms. DeVaney received the Jeremy G. Epstein Award for Outstanding Pro Bono Service awarded by the City Bar Justice Center and the Volunteer Lawyers for the Arts award for outstanding pro bono counsel. In 2016, she was awarded the Public Interest Law Leadership Award by the Legal Aid Society for her commitment to the organization and its clients, as well as for her leadership role in the Association of Pro Bono Counsel and as the chair of the New York City Bar Association Pro Bono and Legal Services Committee where she has developed best practices in pro bono used around the country. In 2014, Ms. DeVaney was presented with the Abely Pro Bono Achievement Award by Sanctuary for Families' Center for Battered Women's Legal Services for her advocacy against sexualized violence and her support of Sanctuary for Families and its clients, including victims of domestic violence and their children. In 2011, she was honored by Sanctuary for Families with its Above and Beyond Award for Excellence in Pro Bono Advocacy. Additionally, Ms. DeVaney was recognized by The Legal Aid Society as one of the recipients of the 2011 Pro Bono Publico Awards for her outstanding service and leadership to expand access to justice for low-income New Yorkers. She also has been the recipient of the New York Family Court Volunteer Attorney Program Pro Bono Service Award on multiple occasions.
Ms. DeVaney serves as an adjunct professor at the University of Michigan Law School and Northwestern Pritzker School of Law. She is a frequent lecturer and presenter at both national and international convenings focused on access to justice.
Prior to her role as the firm's first pro bono associate, Ms. DeVaney was a member of the Government Enforcement and White Collar Crime Group, where she represented individual and corporate clients in federal and state criminal and regulatory matters and conducted internal corporate investigations.
Ted Howard, Co-Vice President of the Law Firm Antiracism Alliance and Pro Bono Partner at Wiley Rein LLP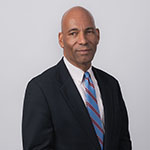 Ted is the firm's first full-time Pro Bono Partner, a position in which he oversees the firm's pro bono activities and initiatives, and fosters relationships with the public interest legal services community. Prior to his appointment as Pro Bono Partner in May 2014, Ted's practice focused on counseling and representing domestic and international insurers and reinsurers in a broad range of insurance coverage disputes and related litigation in state and federal courts. He also has considerable experience in other forms of complex civil litigation. Ted was named one of "America's Leading Lawyers for Business" in Insurance by Chambers USA.
Paul Lee, Law Firm Antiracism Alliance board member and Pro Bono Partner at Steptoe & Johnson LLP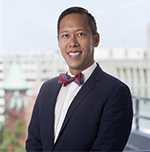 Paul Lee coordinates Steptoe's pro bono program and mentors on a variety of pro bono matters, particularly those involving immigration and juvenile law. He has responsibility for all aspects of the firm's pro bono efforts and serves as the firm's point person in working with legal service organizations, locally, nationally, and internationally.
Paul brings a wealth of experience in the management of a multinational law firm pro bono program. As pro bono counsel at his prior firm, he developed multi-office projects in the areas of representing immigrants, assisting veterans, and meeting the needs of the homeless. Paul previously served as the pro bono coordinator for Kids in Need of Defense (KIND), a national organization providing pro bono representation to unaccompanied immigrant children. He launched the DC field office of KIND, liaising with multiple law firms, border agencies, courts, child welfare organizations, schools and other community groups. Paul also previously served with an international law firm as a Georgetown pro bono fellow.
Paul was recently re-elected to another term on the DC Bar Board of Governors as well as a board member of the DC Bar Pro Bono Center. He also serves on the board and is a past president of the Washington Council of Lawyers, the District's public interest bar association. Paul was recently appointed to serve as a commissioner on the DC Access to Justice Commission and also named to the board of directors of Ayuda, a DC-based immigration legal services provider. Paul was an inaugural member of the DC Bar Foundation Young Lawyers' Network, and is a former board member of the LGBT Bar Association of the District of Columbia, where he chairs the scholarship program for law students with LGBT summer internships.
Ciara Walton, Chief Diversity Officer, Run for Something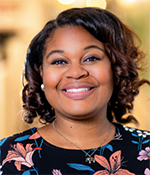 Ciara Walton has a diverse work experience spanning various industries and roles. From 2023 onwards, they worked as the Chief Diversity Officer for Run for Something. Prior to that, they were the CEO, Principal Consultant & Coach specializing in DEI, Racial Equity & Organizational Change at Cultural Architects, LLC. In this role, they mentored clients and developed training curriculums for HR practices and racial equity. Walton has a long-standing passion for social justice. Never one to accept the status quo, Ciara has dedicated her career to creating spaces of inclusion, building Race Equity centered organizations, and being an advocate and activist for marginalized communities. Walton enjoys managing and developing strategies to lead organizations and teams to build a culture of inclusion and how to operate with a lens of Diversity, Equity, and Inclusion. Within her work, she ensures that respect and honor are at the forefront in creating spaces where each individual reaches their highest potential and achieves maximum impact regardless of what identities they hold.
Walton joined LAS from Planned Parenthood Federation where she was the Director of Diversity, Equity, and Inclusion, and before that Educators for Excellence where she was the Diversity Council Leader and Senior Outreach Director. Walton began her professional career as an organizer, educator, health care worker, and human resources expert. Walton holds a Health Science degree from the University of North Florida, a graduate degree in Public Administration from Nov Southeastern University. She is an Executive Committee Member of the Brooklyn NAACP, active in her community, and an active member of Delta Sigma Theta Sorority, Incorporated.
Leah Varga, Manager, Office of Health Equity, DC Department of Health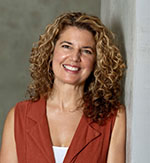 Leah Varga is the Health Literacy Program Manager in the Office of Health Equity at the District of Columbia Department of Health. Drawing upon 20 years of experience in health research with minority populations, she participates in developing and implementing plans to increase health literacy in underserved areas and conduct needs assessments to identify gaps and determine priorities for services.  She has had the opportunity to be involved in HIV prevention and testing initiatives with at-risk adolescents, injection drug users, men who have sex with men, migrant workers, Latinas, club-drug users, and most recently, street-based sex workers. Additionally, she worked on longitudinal projects examining coping behaviors of low-income breast cancer patients and access to care and treatment among Caribbeans living with HIV/AIDS. Having served as a recruiter, field coordinator, assessor, interventionist, and project director on these various projects solidified her capability and commitment to all aspects of the research process. This exposure also influenced her interest in the roles race/ethnicity, discrimination, socioeconomic status, and structural issues have on health and the experience of health.
Caprice Jenerson, President & Attorney in Charge, Office of the Appellate Defender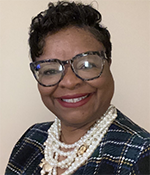 The Office of the Appellate Defender (OAD) is one of New York City's oldest providers of appellate representation to indigent people convicted of felonies, and the City's second oldest institutional indigent defense office. Since its founding in 1988, OAD has held a unique position in the field of indigent appellate defense: it not only provides superb appellate advocacy, it is also a leader in innovative, holistic, and client-centered representation.
Jenerson comes to OAD after serving as the Chief Equity and Inclusion Officer, and Director of the Pro Bono and Volunteer Unit for the New York Legal Assistance Group (NYLAG). Jenerson brings a wealth of leadership expertise to OAD, particularly in addressing systemic issues of racism in the criminal legal system.
As both a trial and appellate criminal defense attorney for over two decades, Jenerson has a deep understanding of the necessity of OAD's mission to advocate for people who are indigent and convicted of felonies in Manhattan and the Bronx. Moreover, her management and strategic planning expertise at organizations of all sizes ensures that OAD will continue to be a model public defender office for years to come.
Before her roles at NYLAG, Jenerson also served as a Senior Resource Counsel for the Clemency Project 2014, and as a Managing Partner and Managing Attorney at law offices in Georgia for over a decade.
Jenerson earned a JD from the Georgia State University College of Law and a BA from Rutgers University.
Marlene Sallo, Executive Director, National Disabilities Rights Network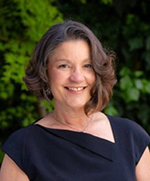 Marlene Sallo is the first woman, first Latina, and first person with a disability to lead NDRN. She believes that amplifying where disability intersects with other identities such as LGBTQIA+, non-native English speakers, and Black, Indigenous, and other People of Color is critical component of successful advocacy.
Before joining NDRN, Sallo served as Director of Preventing Targeted Violence at the McCain Institute for International Leadership.  She previously served for almost four years as executive director of the Massachusetts Disability Law Center (DLC), the federally designated Protection and Advocacy agency for the Commonwealth of Massachusetts. Earlier in her career, Sallo was an education attorney with Disability Rights Florida, providing protection and advocacy to students with disabilities and children in the state's child welfare system.
Sallo was appointed by President Barack Obama to serve as the staff director of the U.S. Commission on Civil Rights in 2013. She later worked for the Obama Administration at the U.S. Department of Justice Community Relations Service as chief of staff and senior counsel. Sallo has a B.A. from Manhattanville College and a J.D. from Florida State University.
Karen Malovrh, Senior Counsel, The Washington Legal Clinic of the Homeless
Karen is a case-counseling attorney with the Legal Assistance Project, supporting volunteers at the Unity Health Care intake site at CCNV, located in the Federal City Building. Prior to joining the Legal Clinic, Karen defended parents in child abuse and neglect cases as a member of Counsel for Child Abuse and Neglect in DC Superior Court. Additionally, Karen worked as post-graduate law clerk in the Re-entry Program of the DC Public Defender Service. She graduated from the George Washington University with a major in history and a minor in Africana studies and received her law degree from the David A. Clarke School of Law at the University of the District of Columbia.
Jasmine Tyler, Executive Director, Policy Innovation Lab, McCourt School of Public Policy, Georgetown University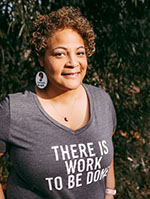 Jasmine L. Tyler is an Associate Professor of the Practice in the McCourt School of Public Policy at Georgetown University. She teaches 21st century public policy from a critical lens with an equity analysis and serves as the Executive Director of the Policy Innovation Lab. Professor Tyler is also the Principal and Founder of Solidarity and Solutions, LLC, a boutique DC-based analytical consulting firm providing human rights and racial justice advocacy services as well as expertise and thought partnership in organizing, movement and coalition-building, narrative shaping, and political strategy.
Throughout her career, Professor Tyler has worked for several prominent non-profit think tanks and advocacy organizations including Justice Policy Institute, Drug Policy Alliance, Open Society Foundations and Human Rights Watch. She's worked with Congress and the executive branch on a range of federal criminal justice, drug and public health, immigration, and national security policy issues. Professor Tyler has also engaged in numerous human rights treaty reviews through many United Nations bodies, including the Inter-American Drug Abuse Control Commission, Commission on Narcotic Drugs, the most recent UN General Assembly on the World Drug Problem, and the Commission to Eliminate Racial Discrimination, and the US Universal Periodic Review.
Professor Tyler grew up visiting her father in prison, developing a keen early understanding of structural oppression in the US. She holds an MA from Brown University and a BS from James Madison University, both in sociology. She serves on boards for Free Minds Book Club and Writing Workshop and Students for Sensible Drug Policy. She is a member of the Washington, DC-based Phi Sigma Chapter of Sigma Gamma Rho Sorority, Incorporated and is a Lifetime Member of the Girl Scouts.
Anthony Harmon, Director of Business Inclusion & Supplier Diversity, Procurement & Business Services, University of Maryland
(no headshot or bio)