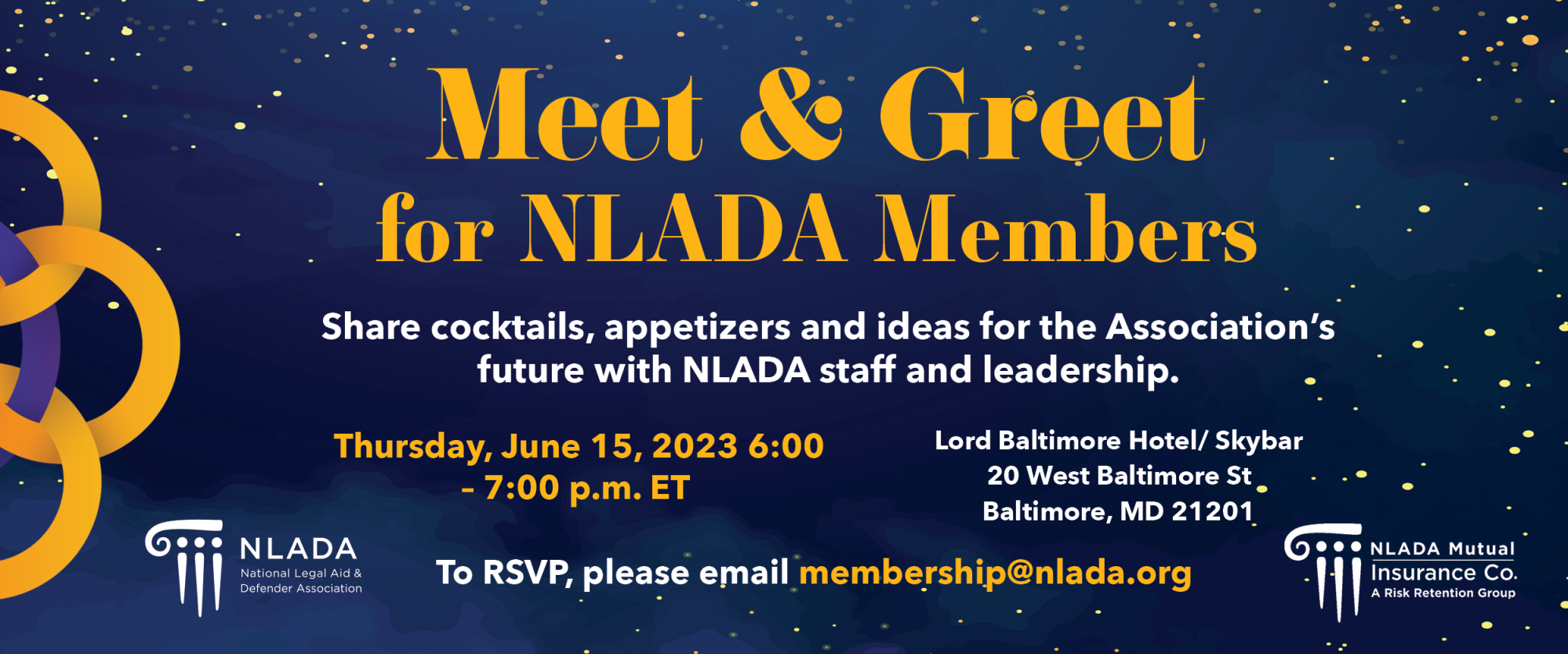 June 15, 2023
NLADA members are the lifeblood of our organization, and we want more face time with each of you. During the "Meet & Greet" we will share cocktails, appetizers, and ideas for the Association's future with NLADA staff and leadership. The event is also sponsored by NLADA Mutual. 
 
Meet & Greet for NLADA Members 
Lord Baltimore Hotel Sky bar 
Thursday, June 15, 2023 
6:00 -7:00 p.m. 
To RSVP, please email [email protected].