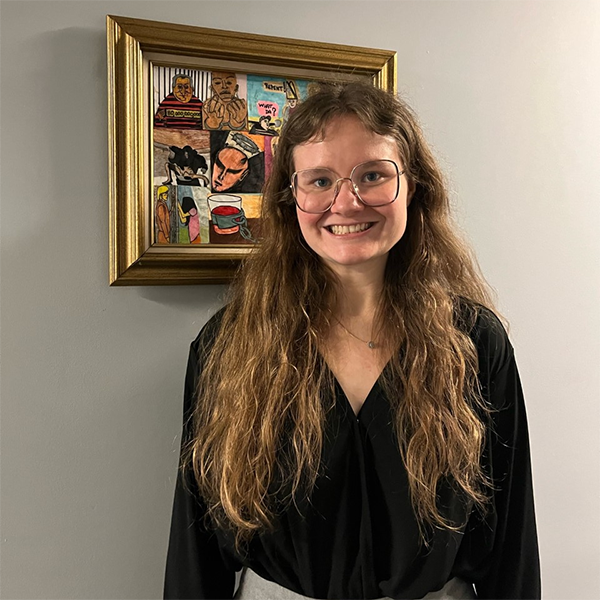 Happy #AmeriCorpsWeek,
NLADA joins Americorps in thanking our VISTA members serving across the country to expand access to holistic defense. Our VISTA Abbie Hustead serving at the Office of Appellate Defender in NYC, shares in a blog post the inspiration of her service to Johnny Cash and his advocacy for rights for those experiencing incarceration.
Johnny Cash and I are both from Arkansas; this creates an important connection for me because he's been my go-to artist when I'm feeling home sick in NYC (which, as you can imagine, is a lot different than Arkansas!). My family probably three generations back all listened to Johnny Cash, and that brings me comfort in this big old city. He also is just an inspirational person in general, he came from nothing and over the course of his career became a member of the country music, rock'n'roll, gospel music, and the Songwriter Hall of Fame. Additionally, his constant advocacy for prisoners' rights and prison reform is inspirational to me and my future career goals, as I want to fight for the same things he did.
He was able to bring influence through his skill set, music, and I want to use my skills in the same way to leave the justice system in better condition than how it currently impacts people. Cash performed numerous shows in various prisons throughout his musical career, and he even recorded an extremely successful album inside of a prison.
In 1969, he spoke in front of Congress to offer various ideas for prison reform. Folsom Prison Blues, one of Johnny Cash's most famous songs, describes the perspective of an inmate inside Folsom Prison with a sorrowful desire to escape the sound of a train that tortures the inmate because it's a constant reminder he's stuck inside. Johnny Cash's advocacy is an inspiration to me as a VISTA at the Office of Appellate Defender. It's a reminder that the things Johnny Cash was fighting for are still needed today.