Meet Aidan who started serving in Santa Barbara, CA in September and learn why he serves.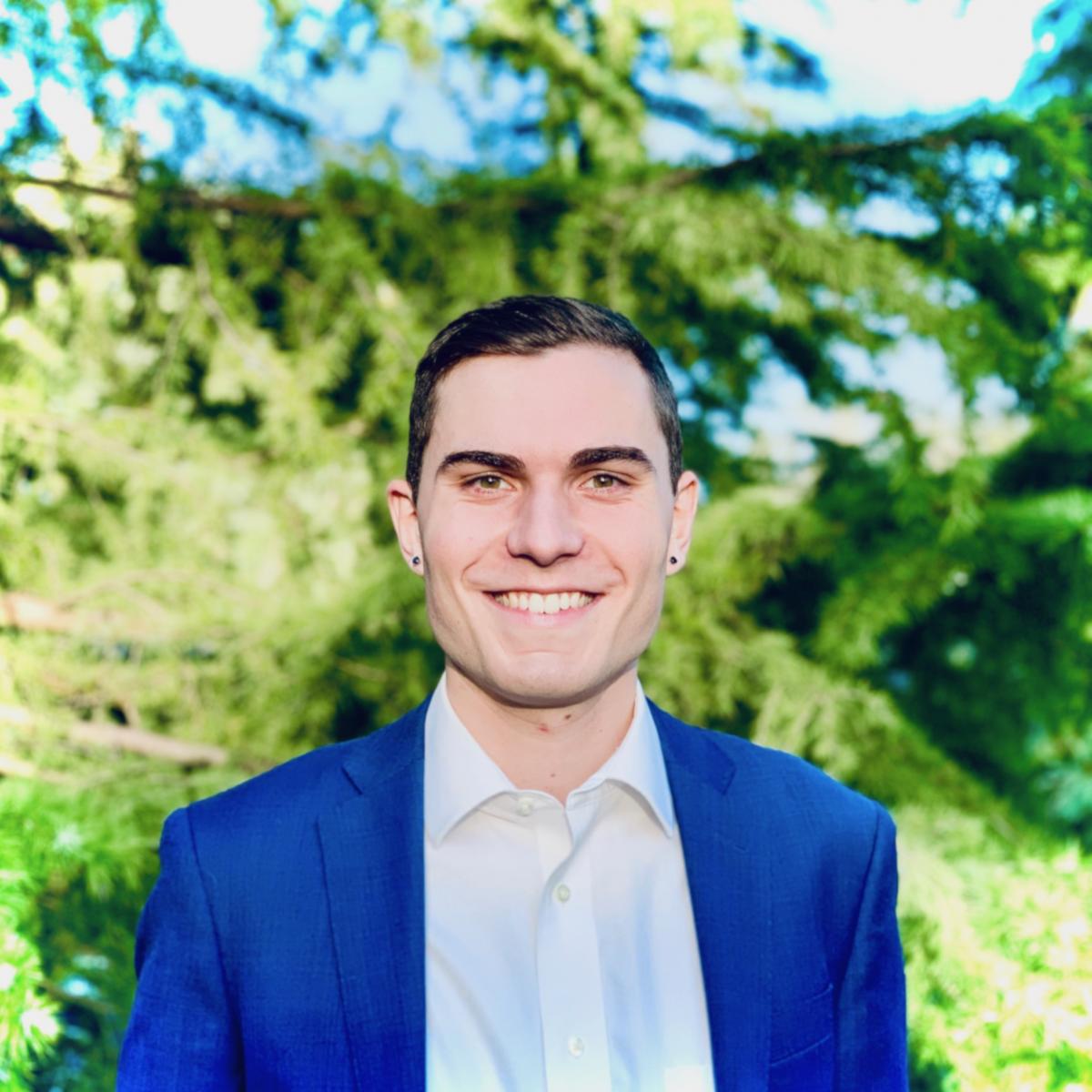 Raised in Oregon, Washington and Massachusetts, Aidan graduated from the University of California, Berkeley in 2020 with a B.A. in economics. In college, he wrote and edited for the Berkeley Economic Review, the Berkeley Political Review and the student newspaper, The Daily Californian. He also participated in student theatre, musical and queer organizations and served as a literacy mentor for elementary schoolers in the Oakland Public Schools. After graduating, he spent several months as an assistant English language instructor in a high school in France. Aidan's hobbies include distance running, hiking, musical theatre, and exploring the beautiful Pacific Northwest. 
Aidan first became interested in the criminal justice system in 2014 following the death of Michael Brown and the ensuing Black Lives Matter protests in Ferguson, Missouri. In high school, after being asked to write a column advocating felon disenfranchisement for a debate feature in the school newspaper, he took an increased interest in criminal justice reform, particularly regarding mandatory minimum sentences, racial disparities in incarceration, and the prison-industrial complex. His continuing studies in college (including research for an article arguing against felon disenfranchisement) motivated his interest in indigent defense, diversion programs and alternatives to incarceration.
As the Data Systems VISTA for the Santa Barbara Public Defender's Office, he is motivated to build data capacity and achieve more progressive, rehabilitative outcomes in the criminal justice system. Aidan is passionate about fighting poverty, homelessness, and climate injustice; he will begin law school next fall, hoping to pursue a career in public service and climate policy. He is interested in the intersection of law and data, from privacy rights to the use of data and predictive analytics in creating equitable public policy.
As a VISTA, Aidan will serve as the Homeless Management Information System Administrator, help modernize the public defender's case management system and develop a data dashboard that will help to manage attorney caseloads, reduce client wait times and better track the volume and status of cases the public defender handles. These investments in data capacity will streamline the administration of the public defender's office, helping to demonstrate the office's existing results and potentially attract additional grants to support its work connecting clients with community social services.