Release Date:
Tuesday, September 14, 2021
Jo-Ann Wallace to Step Down from NLADA and Become President of NLADA's Business Partner, the NLADA Insurance Program (Service Corporation)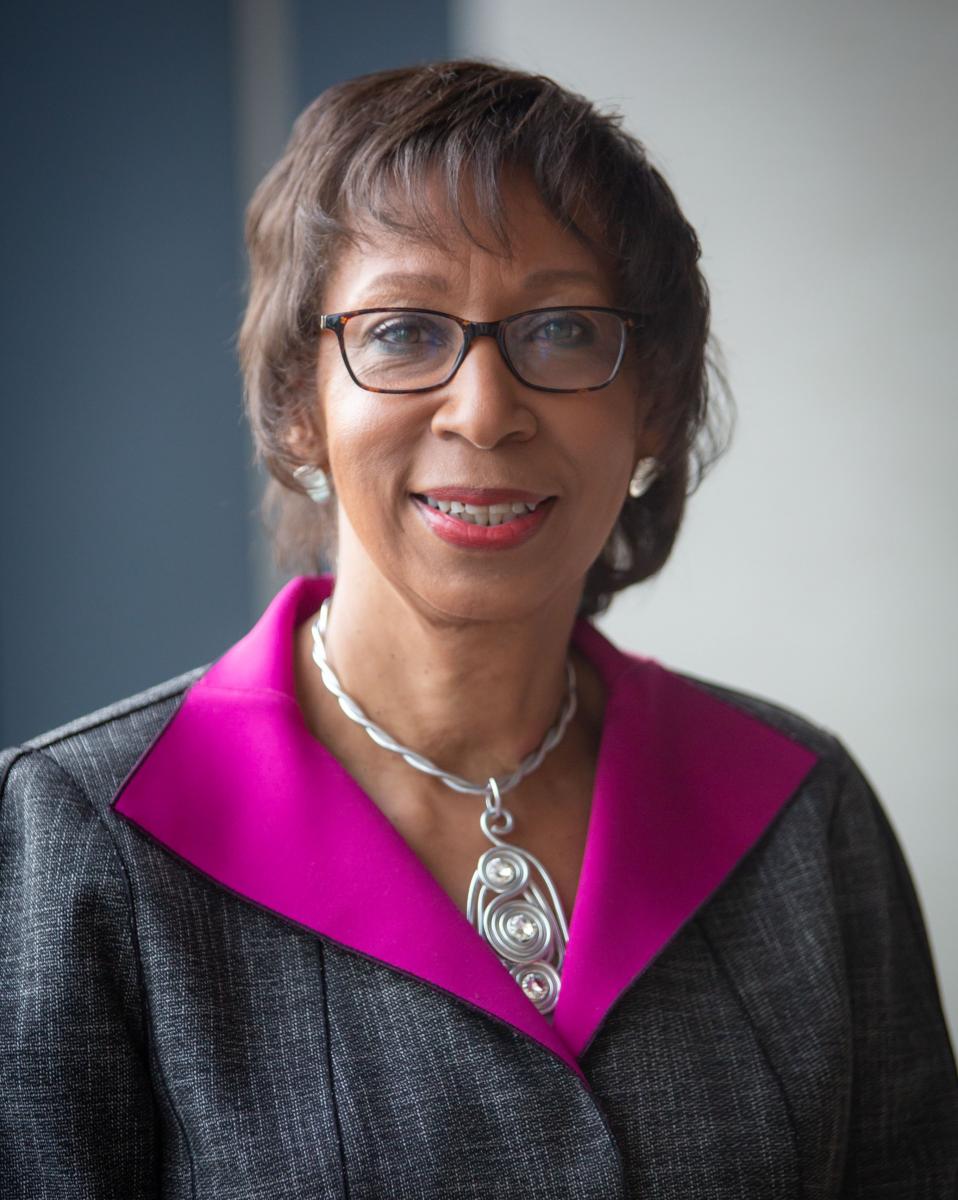 September 14, 2021 (Washington, DC) - The Service Corporation Board of Directors, which oversees the NLADA Insurance Program, is pleased to announce that NLADA President & CEO Jo-Ann Wallace, Esq. will step down from her position to join Service Corporation on November 1, 2021 as President, CEO & Board Chairperson. On the same day, April Frazier Camara, Esq. will become NLADA President & CEO. Jo-Ann will succeed Clinton Lyons, one of the founders of Service Corporation, who has been its President & CEO for more than 25 years. Under Clint's leadership, Service Corporation has become a strong and effective advocate within the insurance industry on our members' behalf.
Service Corporation supports NLADA's mission of quality representation for people who cannot afford counsel in multiple ways – through quality insurance products and services, data-informed training and information and substantial financial investment in NLADA and its membership. Jo-Ann steps into her new role at a time when the justice landscape is changing dramatically. The legal field is seeing the deployment of new technologies, the exploration of new legal regulatory schemes and interdisciplinary practice models, as well as new operational imperatives to confront lingering racial inequity. All of this has implications for civil legal aid and public defense leaders and practitioners and their clients, and for evolving products and services to protect against risk and loss.
"The time is ripe to expand the insurance program and Service Corporation's role as an advocate for NLADA members within the insurance industry," said current Service Corporation President, CEO & Board Chair Clint Lyons. "Jo-Ann's knowledge of the Insurance Program, NLADA and the community it serves, and her entrepreneurial proclivities uniquely position her during this important time of change for the legal and business sectors to build upon the program's historic success."
Jo-Ann Wallace's leadership in the equal justice community spans decades, and her advocacy career includes work in both civil legal aid and public defender offices. Recognized by the Obama White House as a "Champion of Change" for improving access to quality legal representation, Jo-Ann is a strategic thinker who has a multi-disciplinary approach to problem solving; she looks across the horizon to drive the creation of new models and policies to reach the end goal of justice and equity for all. As Director of the Public Defender Service for the District of Columbia, she spearheaded policy change in Congress that supported a 100% increase in staffing and resources, expanded its holistic model to include civil legal aid and community legal services, and created the corporate structure for the agency that exists today.
Joining NLADA, she became a co-founder of the American Council of Chief Defenders (ACCD), an NLADA leadership section aimed at elevating the voice and role of public defense executives as co-leaders of criminal justice systems across the country. More recently, she helped to establish the Black Public Defender Association (BPDA) as the newest NLADA section. Her thoughtful leadership in helping to reposition civil legal aid and public defense as essential elements of robust social services systems, garnered new partners and supported NLADA initiatives that increased federal funding for civil legal aid and public defense.
Jo-Ann's tenure at NLADA has focused on public-private partnerships, including tapping into the influence of the business community to advance social justice policy and expanding resources for access to legal assistance. In partnership with leaders of the NLADA Corporate Advisory Committee, NLADA spearheaded the successful corporate campaign to oppose the White House's recommendation to eliminate the Legal Service Corporation (LSC). Ultimately garnering general counsel signatories from nearly 270 leading corporations, the campaign helped defeat the elimination proposal put forward each year of the Trump Administration and obtain an increase in funding for LSC. This campaign provided one of the most successful models for this strategy that continues to gain traction in the business sector.
"People have been asking me why I would leave my role at NLADA to become an insurance industry executive," Wallace said. "The answer is two-fold. First, we are in an extraordinary time when businesses can have a substantial and lasting impact on social justice policy. Research shows that currently the public worldwide has more trust in business leaders than in leaders from any other sector. As a critical partner to NLADA, Service Corporation has the opportunity, and I believe, the responsibility, to provide leadership in the business sector that models the way that businesses can advance justice and equity."
Wallace continued, "Second, the global pandemic and the country's renewed reckoning with racial inequity is demonstrating the essential role that access to legal assistance plays in addressing inequality and helping people to hold on to their homes, their health, their livelihood and their liberty. I know from my own experience that being an effective equal justice leader or practitioner means taking risks; it takes courage. Service Corporation provides the resources to help lawyers and leaders manage risk and provide courageous advocacy to advance justice and equity for all. It is a privilege to follow in Clint's footsteps and build on his amazing legacy."
"The NLADA Insurance Program is a valuable asset for the equal justice community," said Rhodia Thomas, Chair of the NLADA Board of Directors. "Jo-Ann is extremely well qualified to be at the helm of the Service Corporation as it evolves to play an even greater role in service to NLADA's members and high-purpose mission. While her role will change, we are delighted that her indispensable advice, perspective, positive attitude and leadership will remain within the NLADA community."
Jo-Ann Wallace begins her new role as President, CEO & Board Chairperson of the NLADA Insurance Program (Service Corporation) on November 1, 2021.
###
The National Legal Aid & Defender Association (NLADA), founded in 1911, is America's oldest and largest nonprofit association devoted to excellence in the delivery of legal services to those who cannot afford counsel. NLADA has pioneered access to justice at the national, state and local levels, playing a leadership role in the creation of public defender systems and other important institutions from The Sentencing Project to the Legal Services Corporation. A leader in the development of national standards for civil legal aid and public defense, NLADA also provides advocacy, training and technical assistance for equal justice advocates across the country.
The NLADA Insurance Program is the advocate and provider of quality professional liability insurance products for the full spectrum of the National Legal Aid & Defender Association (NLADA) membership community—individual attorneys, legal aid organizations, public defenders, corporate pro bono law programs, law school clinics, individual clients and public interest groups. Formed in 1995, we advocate for competitive pricing and product excellence on behalf of our insured customers. Since our entrance in the market the average insurance costs per attorney have been cut in half.