Release Date:
Tuesday, October 16, 2018
A Day in the Life of a Texas VISTA - part 1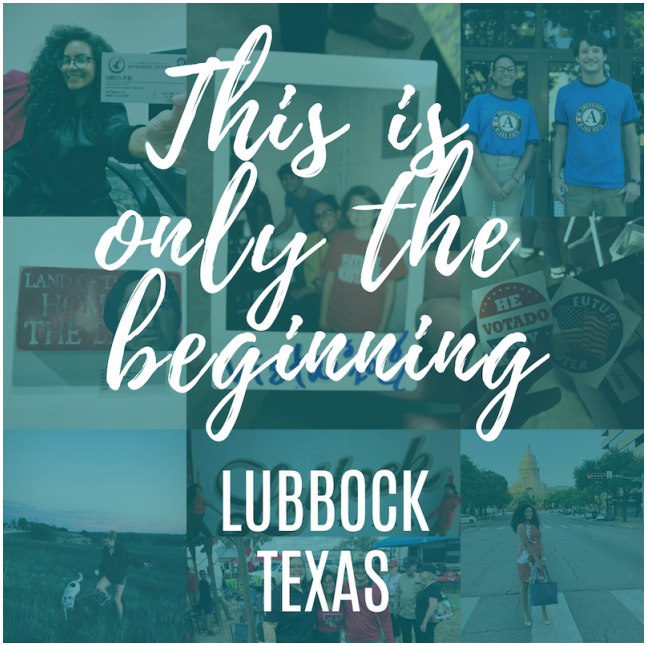 My day starts at 5:30AM as the alarm rings. I get out of bed and practice yoga for about 20 minutes. After yoga, I sit and meditate for 7 minutes (I'm trying to get to 10 minutes). After my little self-care routine, I get ready for the day. I listen to The Daily and Still Processing podcasts as I brush my teeth, wash my face, and do my hair. I usually pick out my outfit the night before, so I don't waste time in the morning figuring out what to wear. I eat breakfast and try my best to avoid my roommate. You would think that after doing yoga and meditating, I would be in a jolly mood. Nope, that's not the case. I don't like to interact with people in the morning. Daniel and I are not morning people so we try our best to avoid each other. It's been working out really well!
If I am on schedule I arrive at the office second or third around 7:30AM. I live 3 blocks away from the office, so it's an easy 4 minute walk or a 2 minute bike ride. When I arrive to the office, I take the time to write my to-do list and read emails. By 8:00AM the rest of the staff arrives.
Now, my day can turnout in different ways:
I'm in meetings all day with the executive director or mental health program director. Either, conducting attorney interviews around the city, or sitting in planning meetings for the various projects we are involved.
I'm attending a seminar or event at TTU for staff development or community outreach.
I'm at the jail observing one of our caseworkers to see how he or she is utilizing our forms.
I'm in the office all day working on a project for the mental health program director. I might get pulled into her office to brainstorm ways to be more innovative.
My office day ends at 5:00PM, and I usually talk with the executive director and his assistant for a bit about things need to get done the next day. Depending on how I feel when I arrive home, I take a 15 minute nap. After a nap, I prepare dinner and watch an episode of Black-ish with Daniel. We clean up the kitchen. I go to my room, check emails, call friends back home, then read before I fall asleep.
-Yamilex