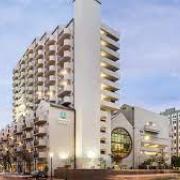 Embassy Suites Hotel New Orleans Convention Center  
315 Julia Street New Orleans, LA 70130
Hotel: (504) 525-1993
www.embassyneworleans.com 
BOOK RESERVATIONS NOW!
Please  call (504) 525-1993 and reference the National Legal Air & Defender Association or NLADA Room Block or book online
Embassy Suites by Hilton New Orleans is a five-minute walk from New Orleans Convention Center, and within 10 minutes of the Julia Street Cruise Terminal, and National World War II Museum. The Mercedes-Benz Superdome, Smoothie King Center, and the French Quarter are all a mile away. Enjoy our outdoor pool, and complimentary evening reception.  There you will receive complimentary made-to-order breakfast served and evening reception. Take advantage of a special room rate of $158.00 single/double per night exclusive of state and local taxes (currently at 15.75% and a $2.00 occupancy charge). Be sure to inform the reservations agent that you are attending ADT to secure the discounted rate. All reservations must be guaranteed by credit card or deposit. The special hotel rate reservations cut-off date is  January 7, 2021
Ground Transportation
Embassy Suites Hotel New Orleans Convention Center

is located 14 miles for the Louis Armstrong International Airport. A taxi from the airport to the hotel will cost approximately $30.00. Airport Shuttle Inc. services are available for $26.00 Round Trip -- call 866-596-2699 or reserve online at www.airportshuttleneworleans.com.
Weather
Please dress warmly so you will be comfortable in the winter environment. Outside temperatures range from the high 50s to the mid-60s. For meeting rooms, dress in casual layers.
Accessibility
Embassy Suites Hotel New Orleans Convention Center

is fully accessible for people with restricted mobility and has guestrooms adapted for wheelchairs. Arrangements for a guestroom that meets your specific requirements should be requested when making reservations with the hotel. If you have a physical challenge that may affect your participation in this conference, please contact the NLADA Training Department at 

[email protected]

  immediately to discuss accommodations. We cannot ensure the availability of appropriate accommodations without prior notification of need.
Smoking Rooms
Smoking accommodations are available on request. All meeting rooms will be smoke free.
_____________________________________________________________________________________________________________________________________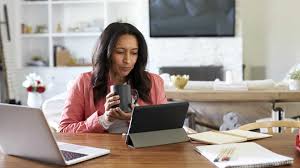 2022 ADT Course Information, Schedule and Enrollment
ADT training consists of group plenary sessions, in which experienced faculty and participants work together and discuss critical appellate case analysis, writing skills, format and techniques. There are small group workshops (no more than six participants in workshop) in which the participants work on their individual cases with two outstanding faculty members and apply the skills and techniques presented in the plenary sessions.
The training offers a unique process to help attorneys meet the challenges of state and federal court appellate public defense. Participants present the facts of their own appellate cases and invite faculty and workshop peers to brainstorm during the workshop sessions and to offer constructive feedback. Each attendee will have the opportunity to draft a theory of the case, develop important word themes, and work on issue analysis and drafting. There will also be work on oral argument techniques and communication skills.
General Track: The Skills Writing Track is open to experienced, intermediate, and beginner appellate advocates, and it has special small group workshops for federal practitioners, delinquency appellate litigators, and state court appellate practitioners. Ultimately, the general track is suited for any lawyer who wants to improve their writing abilities. Lawyers who sign up for this track will work with others who have similar experience levels. With the focus on small groups, lawyers of every level will benefit from focusing on how to develop their personal skills. Any lawyer who has spent time improving their writing abilities will benefit from this track
Juvenile Track: Along with the National Juvenile Defender Center, this limited enrollment track is available for attorneys who work on juvenile criminal defense cases. This is an excellent opportunity to explore juvenile defender issues with other lawyers who also defend juveniles.
Advanced Writing Track: This track is designed for lawyers who have significant experience writing appeals, in state or federal court. The faculty of this track have all appeared in the United States Supreme Court and have been involved in significant long-term litigation. This track will focus on strategies for getting review accepted to the highest court in your jurisdiction, focusing on how to write compelling issue statements.
Federal Writing Track: This track is designed for lawyers who work primarily in the federal courts. Most of the persons who attend this track are federal defenders or members of a CJA panel. The faculty for this track have extensive federal experience.
Each day will have the following themes: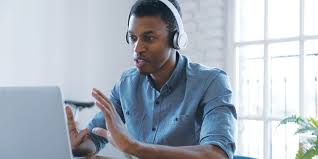 Why this Matters: Focus on the Client
Developing a Theory of the Case
Race in the courts (cases) 
Editing, Petitions, Writing and Advance Cert
Oral Advocacy
** Enrollment is limited by the faculty size and number of meeting rooms available, on a first-come, first served basis. Registration is restricted to attorneys engaged in or about to become engaged in the appellate defense of criminal or delinquency cases. Public defenders, assigned counsel, contract defenders and CJA attorneys will receive priority.**
Registration  Agenda  Conference Homepage