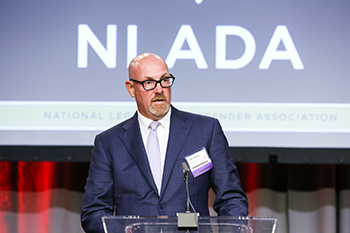 The National Legal Aid & Defender Association (NLADA) Exemplar Award annually honors members of the corporate counsel or private law firm communities who have demonstrated outstanding leadership, vision, dedication and achievement in promoting and supporting equal justice.
Each Exemplar honoree has made invaluable commitments and contributions to pro bono and public service and supported NLADA's work to provide equal access to justice for all. See the full list of winners here. (link based on awards database)
The 2016 Exemplar honoree will be announced soon.
For information, please contact Helen Katz, chief development officer, at [email protected] or 202-452-0620, ext. 223.