Peer to Peer Technical Assistance for Lasting Results
PEER APPLICATIONS NOW OPEN - DEADLINE AUGUST 21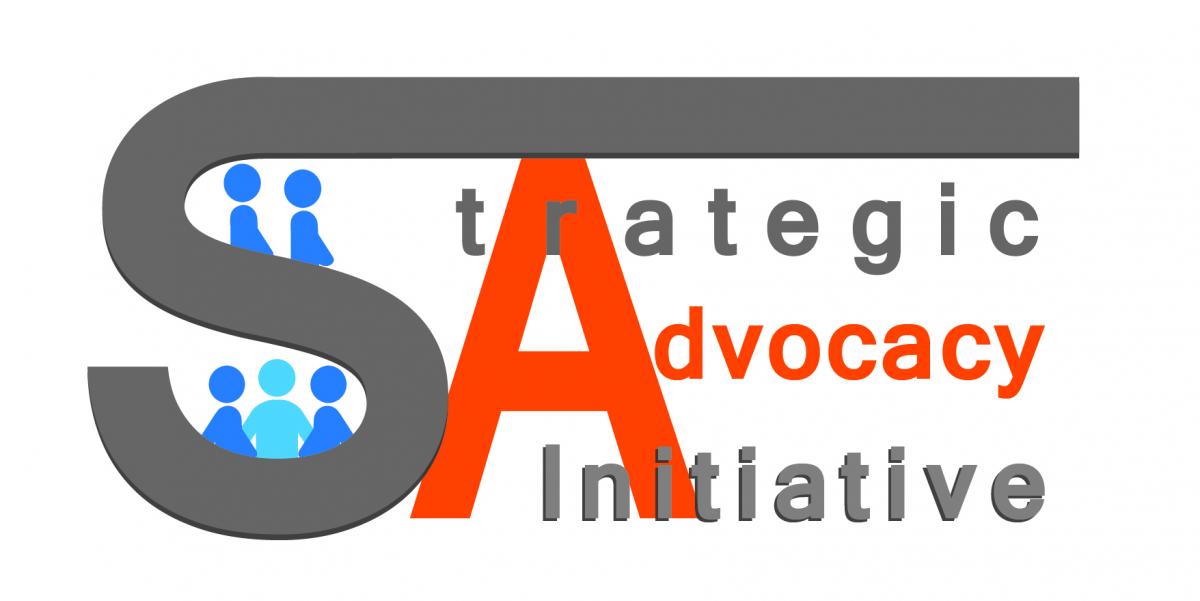 NLADA is launching a new round of program visits to build civil legal aid strategic advocacy. This "Strategic Advocacy Initiative," (formerly known as the "Strategic Advocacy for Lasting Results" (SALR) Initiative), provides confidential, peer-based assistance to National Legal Aid & Defender (NLADA) civil member programs to help them develop and expand their capacity to achieve broad-based results in their work, by identifying strategies to make change and developing a plan for implementation of such strategies. One of the goals of this initiative is to build the capacity of emerging leaders to engage in systemic advocacy and provide expertise and assistance to others as a peer. The Strategic Advocacy Initiative provides direct technical assistance to selected member programs through peer visits of several days and follow up reports. 
Apply to be a Peer Advocate
Hone your Expertise by Helping Others!
NLADA is looking for applications from civil legal aid leaders, managers and advocates to serve on a team to visit a legal aid program this October or November for several days and provide advice and expertise on moving strategic and systemic program work forward. 
In the fall of 2017 the SAI program will be visiting the Legal Aid Society of Cleveland and will be looking particularly at how to build advocacy across substantive areas, breaking down the "silos" that can limit our work. In particular, Legal Aid of Cleveland is building organizational capacity to look cross-unit at four specific populations and their problems: African American, Limited English Proficiency, Disabled, and Persons Reentering post incarceration. Experience with designing work to assist these or other special populations will be helpful for the peer visiting team.  
Who Should Apply?
We are looking for peer advocates who have experience in some or all of the following areas:
Using tools of broad-based advocacy, e.g. systemic litigation, media, coalition building, legislative or administrative change

Applying a racial, gender, human rights or other equity lens when evaluating and planning advocacy work

Developing pro bono projects with private firms and corporations

Increasing community engagement and empowerment of client communities

Managing organizational change

Doing strategic planning and implementation

Facilitating and designing meetings, and using best practices to engage adult learners

Practicing or teaching substantive law in areas of use to particular programs
This consulting position is uncompensated and you may be expected to cover some of your own travel and hotel costs. However, all past peer advocates have affirmatively stated that they received far more than they gave in the experience. 
---
"My experience on the team energized me and has helped me look at GLSP's advocacy needs and strategies.  I enjoyed working with committed and experienced advocates on the team and with the LANWT attorneys to explore issues facing LANWT's clients and communities.  I brought back some new or refined ideas, tools and strategies from the SALR trip.  I recommend participating." - Lisa Krisher, Georgia Legal Services Program
---
More about the SAI Program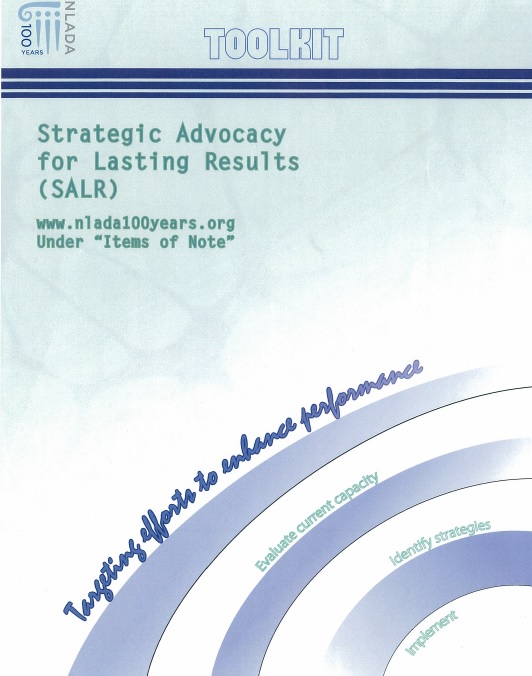 Focus on Enhancing Systemic Advocacy 
The term "broad-based advocacy" is intended to encompass a wide variety of approaches for achieving results that benefit more than individual clients. For example, it includes the strategic handling of individual cases to obtain precedential results or widely applicable declarations of law; affirmative litigation or policy advocacy designed to achieve systemic change or stop widespread bad practices; efforts to overcome recurrent barriers that prevent low-income people from overcoming poverty; promotion of economic opportunities and power in low-income communities through economic development work or participation in community-based coalitions; improvements to the judicial system for low-income litigants and the like. Broad-based results can be achieved through the use of a multi-faceted array of advocacy tools.
Scope of Assistance
Organizationally Focused: 
Helping develop clarity of program vision, mission and values

Discussing topics of organizational development such as strategic planning, leadership development, and culture change

Incorporating concepts of equity relating to race, gender, disability, language and other areas into broad-based advocacy and other aspects of the organization's work and mission

Assisting leadership to articulate and implement clear expectations regarding the importance of systemic work

Examining intake and case acceptance practices

Assessing case and work management, and case and work load expectations

Reviewing the effectiveness of legal work supervision

Helping the program measure the effectiveness of legal work and develop useful evaluation procedures

Strengthening training and professional growth opportunities for staff
Advocacy Focused:
Helping staff carefully choose, articulate, plan for, and implement and achieve advocacy goals

Helping the program identify broad-based issues from direct services

Helping the program develop realistic strategies to address identified recurrent or systemic issues 

Helping the program make time for pursuit of the broad-based issues they identify

For LSC-funded programs, helping the program assess its alignment with the LSC policies and goals on systemic advocacy

Helping programs determine whether their current practice is meeting existing or emerging needs in client communities (using e.g. community "listening", and needs assessment)

Helping programs set priorities and make choices in light of needs assessment results

---

Questions about the program or application process? Contact [email protected].