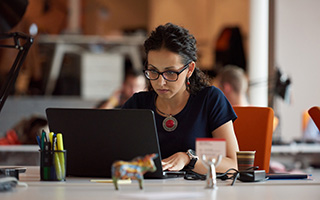 NLADA hosts webinars that strengthen the work of the civil legal aid and public defender communities.
NLADA records the webinars we host so that people from across our community can take advantage of the ideas and expertise those sessions offer. Most can be watched, along with other videos, on our YouTube channel; the sessions on budget advocacy organized in collaboration with American University are hosted on its site.
2016 Webinars
Sex Offender Risk Assessments & What They Mean for Your Client
Watch this webinar, presented by NLADA's National Alliance for Sentencing Advocates and Mitigation Specialists, to learn how risk assessments may affect your clients accused of a sex-based crime and how to challenge risk assessments as part of client advocacy.
Your Clients' Individual Taxpayer Identification Number Will Expire: Legal Aid Can Help
Each year, millions of people who are ineligible for Social Security Numbers file federal tax returns using ITINs. This helps low-income people access critical supports such tax credits and exemptions, including the Child Tax Credit, the American Opportunity Tax Credit, and an insurance-premium tax credit for health care coverage under the Affordable Care Act, or an exemption from the ACA's individual mandate. Use of an ITIN to file federal taxes returns can have a positive impact for immigrant taxpayers in other areas, as well.
Advocacy to Combat Inequitable and Unconstitutional Imposition and Enforcement of Court Fines and Fees
Court debt can draw people into and prolong involvement with the criminal justice system, and shuts off access to education, employment and so much more. This webinar features Lisa Foster, Director of the Department of Justice's Office for Access to Justice, and representatives from legal aid and indigent defense to discuss what you and your program can do to support clients and pursue reforms that protect individuals' constitutional rights and help break the cycles of recidivism and poverty perpetuated by inequitably imposed fines and fees, including how LSC-funded programs can engage in significant advocacy efforts while still complying with LSC restrictions.
Miller Time is Now: Preparing Powerful Narratives for Re-sentencing
The Supreme Court's decisions in Miller v. Alabama and Montgomery v. Louisiana have led sentencing advocates to develop new strategies for representing people previously sentenced as juveniles to life without parole. Learn about those strategies in this webinar from NLADA's National Alliance of Sentencing Advocates and Mitigation Speciliasts. 
Analytics Capacity: A Self-Assessment Guide for Defenders
Defenders often ask how can data help their programs and what technology they need for analysis. A new toolkit will help defender managers identify their current level of technology and analytics capacity, and understand the potential for growth.
Webinar: A Graduate Student's Guide to Getting Involved in Indigent Defense Research
Topics: an overview of the types of indigent defense service providers, how to identify and interact with faculty mentors and agency research partners, development of important and viable research questions, study protocol and data collection instrument design, issues with utilizing secondary data, and concerns with data confidentiality.