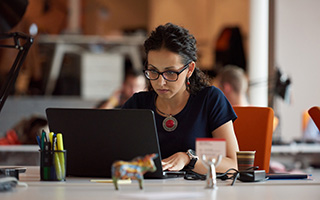 NLADA hosts webinars that strengthen the work of the civil legal aid and public defender communities.
NLADA records the webinars we host so that people from across our community can take advantage of the ideas and expertise those sessions offer. Most can be watched, along with other videos, on our YouTube channel; the sessions on budget advocacy organized in collaboration with American University are hosted on its site.
Past Webinars
Combatting Sexual Harassment In Housing
Join this webinar to learn about: types of legal services available to address sexual harassment in housing; the proper process of identifying and referring the crime; civil rights litigation on behalf of victims; and opportunities for collaboration among the Federal Government and those providing direct legal services for the victims.
Beyond The Adversarial System- Achieving the Challenge Webinar
Traditionally, prosecutors and defenders are adversaries in the courtroom. In order to achieve the SJC goals of system-wide sustainable change, collaboration with all system actors is essential. However, broader criminal justice reform can often be difficult to achieve when dealing with traditionally opposing roles. Therefore, APA and NLADA have drafted a joint publication entitled "Beyond the Adversarial System: Achieving the Challenge," which stems from our April 2017 joint meeting that brought together SJC prosecutors and defenders from four jurisdictions.
Combatting Human Trafficking Through Collaboration
Join this webinar to learn about: types of legal services survivors of human trafficking need; how to identify when civil or criminal clients may be victims of trafficking; successful models for collaborating with law enforcement while maintaining a victim-centered approach; and opportunities for working with the Civil Rights Division to fight against human trafficking.