Class of 2019... Coming Soon!
Class of 2018
Anna Ladd
Serving at National Legal Aid & Defender Association, 2018-2019
Anna, originally from Kansas City, holds a Masters of Social Work from the University of Michigan and a Bachelors of Science in Social Work and Anthropology from Kansas State University. She brings experience in working with people experiencing homelessness and in refugee resettlement to her role as the Community Partnerships VISTA at NLADA. She's particularly excited to integrate social services and the justice system at NLADA. In her spare time, you can find Anna drinking coffee, working in tenants' rights advocacy, and attempting to sew. 
​Kameryn Sessoms
Serving at National Legal Aid & Defender Association, 2018-2019
Kameryn Sessoms is a North Carolina native and graduate of North Carolina State University where she obtained her B.A. in Women's and Gender studies. Growing up in Southeastern N.C. gave her early insight on the widespread community impact of poverty, and fueled her standing passion for equality. After completing her VISTA service, Kameryn plans to attend graduate school for public policy and begin a career fighting for institutional change.
 Amanda Paison
Amanda is a southeast Michigan native.  After obtaining her BS in Psychology she moved to Indiana to attend law school.  During law school, Amanda worked with federal and state public defender offices in Indiana as a law clerk.  After graduating in 2016, she worked in financial services for two years and is excited to get back into the legal field.  Her hobbies include cooking/baking, writing, reading, being outdoors, and playing slow pitch softball.
 Andrea Dowlen
A self-proclaimed agent of change, Andrea Dowlen, of Nashville, TN, obtained her B.A in Political Science with a concentration in Peace and Social Justice from Berea College in Kentucky. She has spent her young adult life committing herself to serve her community through volunteering and community outreach. Andrea is eager to help create a linkage between people affected by the criminal justice system and resources. Andrea plans to attend law school to continue the fight for justice. In the meantime, she can be seen dancing about or reading a book.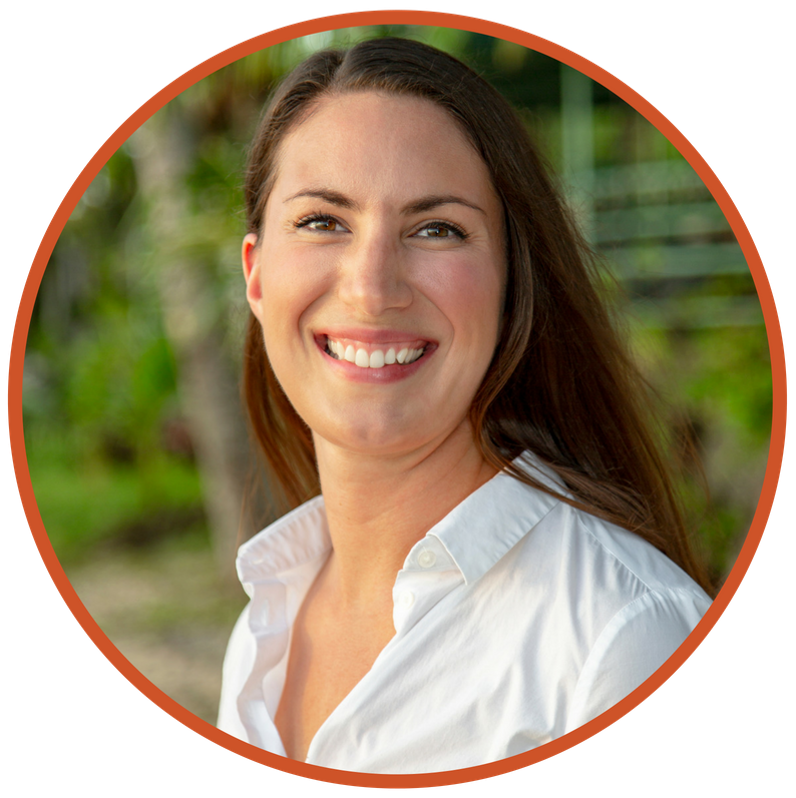 Carly Jones
Carly is a Guam transplant who hails from the D.C. area. After spending several years working for the man (more specifically, the Secretary of Defense), she took her management and analytics skills to the South Pacific in search of adventure. She suspects that her Data Systems VISTA host site has underestimated her obsession with program evaluation. Carly is an avid trail runner(/walker) and has traveled in ten countries in the last 18 months.
 Celcise Stany
Celcise Stany grew up in Elizabeth, New Jersey with eight siblings. Being a first-hand witness to the injustice between law enforcement and people at a young age, she discovered a passion to aid people in the community under oppression. She earned her Associate of Science Degree in Criminal Justice at Union County College and her Bachelors in Criminal Justice at Seton Hall University in May 2017. Celcise plans to increase her professional experience in addition to previous experience on public issues that challenge our Criminal Justice system.
 Charlie
Charlie hails from sunny California and has a B.A. in liberal arts from Sarah Lawrence College in New York. Her passion for community-oriented holistic care comes from her experiences volunteering at a free medical clinic and facilitating a creative writing workshop for young men in prison. Charlie's favorite activities include reading by the seaside, getting lost in enchanted forests, and roasting dinner over a fire pit. 
 Cynthia Mar
Cynthia Mar was born and raised in the San Francisco Bay Area.  She possesses a B.S in Mathematics and Cognitive Science from the University of California, San Diego, and an M.S. in Statistics from San Diego State University.  She previously served as a Financial Education Coordinator VISTA in San Bernardino, and then decided to serve the community she grew up in which specifically uses her analytical skill set.  Her hobbies include acrylic painting, video gaming, and going outdoors.
 Daniel Mangoubi
Daniel graduated from Brandeis University, located in his home state of Massachusetts, with a degree in Math and Economics.  He previously worked as a data analyst research assistant at the Western Jihadism Project at Brandeis University.  He enjoys learning about statistics, social network analysis, and data visualization—especially when it relates to matters of public policy.  Daniel enjoys swimming, hiking, reading and learning about history.
 Deondra Henderson
Deondra was born and raised in Miami, Florida and moved to Atlanta in high school. She earned a degree in Legal Studies with a Paralegal Certification from Clayton State University in 2018. She dreams of traveling the world and is excited to learn, grow, and make a difference through her VISTA service. Deondra plans to attend law school, hopefully at Howard University, to practice family and juvenile law.
 Grace Ortez
Grace was raised in the South Bronx, and later Northern Virginia (DC area) where she went to George Mason University to obtain her B.S. in Public Administration. Her career aspirations in constitutional law, social justice, and minority advocacy are deeply fueled by her tough upbringing in a lower-income refugee family from El Salvador. Grace plans to make the most of her VISTA service as a stepping stone to her lifelong goal of attending law school, and later pursuing a career in legal advocacy.
 Jen Santangelo
Jen, an East Coast transplant, holds a B.A in Sociology with a minor in Non-Profit Management from Arizona State University. Upon graduating in 2013, she moved to Atlanta, GA where she became passionate about working with the homeless. While doing this, she discovered a love for data and how it helped programs achieve their goals. She's excited to see what kind of changes she can make over the next year! In her spare time, you can usually find her trying to save the world, hanging out with her pet Bassabull (Basset-Pit Bull mix dog), Mortimer, or knitting.
 John Brogden
John Brogden formerly served as an Equal Justice Works AmeriCorps Attorney - Veterans Legal Corps Legal Fellow with the Center for Arkansas Legal Services and as a Justice for Arkansans AmeriCorps Attorney Fellow with a focus on re-entering populations. His focus areas have been Veteran issues and criminal record sealing. He earned his Juris Doctor from the William H. Bowen School of Law at the University of Arkansas at Little Rock.
 Julio Gomez
Julio J. Gomez is currently earning a Masters in Social Work. He was born and raised on Guam and is a strong advocate for perpetuating his culture by enhancing traditional practices passed down from elders. Furthermore, he is an active military member serving the Army Reserves. He most enjoys being a father to a beautiful baby girl and being married to his high school sweetheart while being a lifelong advocate for those who cannot speak for themselves.
 Shannon Kelley
Shannon Kelley is an Oregon native who received her bachelor's degree in Social Work and Hispanic Studies from Pacific Lutheran University. She is passionate about justice and equity for all people and hopes to use her VISTA position as a learning opportunity and stepping stone towards obtaining a master's degree in Social Work. Shannon enjoys exploring the Pacific Northwest, reading, and going to trivia with friends. 
 Tanisha Pierrette
Tanisha is from Florida and is currently working towards her dual Masters in Public Administration & Criminal Justice at the University of Central Florida. She has experience in Student Affairs and coordinating service trips to rural areas in the Dominican Republic. She found herself moved to work in criminal justice reform after reading Bryan Stevenson's book, Just Mercy. She enjoys traveling, sipping coffee at local cafes and spending time with her nieces and nephews. After her year in service, Tanisha plans to work towards Criminal Justice Reform via policy.
 Yamilex Pena
Yamilex is a graduate from Loyola University Maryland where she majored in Global Studies concentrating in Conflict, Justice, and Human Rights, and minored in Philosophy. In 2016, she created Mosaic: A Womxn of Color Initiative, Loyola's first student organization that provides resources, support, and encouragement for all who identify as womxn of color on campus and abroad. Yamilex is a Public Service Scholar Fellow from the University of Maryland, Baltimore County where she participated at the Governor's Summer Internship Program in Maryland. Yamilex plans to go to graduate school and earn her master's degree in Refugee Studies / Forced Migration Studies.