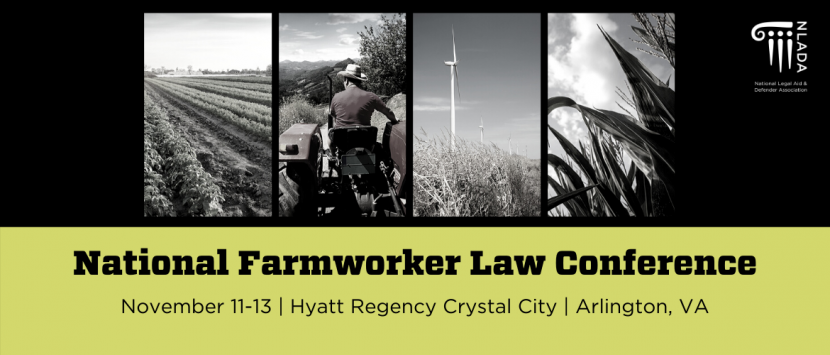 Wednesday, November 11, 2020 8:15 am

to

Friday, November 13, 2020 3:15 pm
The National Farmworker Law Conference (NFLC), co-hosted by the National Legal Aid & Defender Association (NLADA) and Farmworker Justice, is a biennial event that gives farmworker advocates the opportunity to obtain solid and intensive training on issues of critical importance to the representation of migrant and seasonal farmworkers, and to learn from each other's experiences. Attendees will learn the status of the law, hear about new approaches to legal representation, and get a "refresher" on the broad range of issues encountered in this unique area.
More information to follow in the coming months.
Want to be the first to know about this and other conferences and trainings?