These NLADA VISTAS explain why they have a passion to serve and what drives them to fight for access to justice to all people. What do you think of when you think of serving your country what comes to mind? AmeriCorps is a unique opportunity to explore new parts of the country while working to provide much needed services to individual communities.
Andrea: "When you think about quitting, think about why you started." I started in national service because every human being has rights, however due to the political climate, those rights are not always obvious or recognized. I believe in the simple equation introduced by the book Work On Purpose developed by the Echoing Green organization. The equation is as follows: Heart + Head = Hustle. I serve because my Heart and passion identifies with the rights of all people, especially the indigent populations associated with the public defender's office. My Head is formulating plans to increase successful reentry and reduce recidivism for these populations. Therefore, my Hustle is to engage in national service and increase my efforts to bring awareness to this plight of people involved in criminal justice. What I am doing matters to the world. It is good for the world.
Anna: I knew that I wanted to be in DC and be involved with a program that had a national focus so I began looking into AmeriCorps opportunities. Many of the positions related to education which while important, did not interest me. Then NLADA's listing came up. It included many of the skills I want to grow - performance evaluation, leading training, and a focus on systems rather than individuals. Over the six months serving in AmeriCorps, I've improved the skills and gained more than anticipated. Through service, I have learned about indigent and holistic defense, budgeting, and the importance of structure.
Before VISTA service, I indirectly worked with returning citizens in homeless services. This piqued my concern in how incarceration affects people's health, economic security, and relationships. Though the returning citizens I worked with utilized public defenders, public defenders were never talked about positively or much at all. Likely, the public defenders were overworked and lacking resources but it is now clear that no one I worked with had holistic defense. Through VISTA, I now see more of the systems operating in everyday life and how they could be better.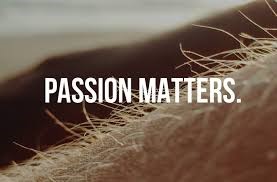 Living on the VISTA stipend is not easy. Before starting, I thought it would be much worse. I envisioned a life of rice and beans and walking everywhere. Though I have to watch my budget, it's not exceedingly difficult. I still eat fresh food, go out to eat occasionally, can cover healthcare costs, and travel.
Since Defending Communities in Service is a brand new program, we did have a template beyond our Volunteer Activities Description (VAD) to follow. This opens up exciting opportunities and an overwhelming array of choices. Particularly before the VISTA members began, it felt difficult to anticipate what tools and trainings they might need. This has made me better at scheduling my own day and creating templates to track progress for all the DCS VISTA members. I can carry this skill on in my professional and personal life.