Founded in 1992, the National Alliance of Sentencing Advocates & Mitigation Specialists (NASAMS) is the only national organization devoted to the educational and professional development of sentencing advocates and mitigation specialists. Contact the NASAMS Executive Committee to learn more about our organization and our profession.
---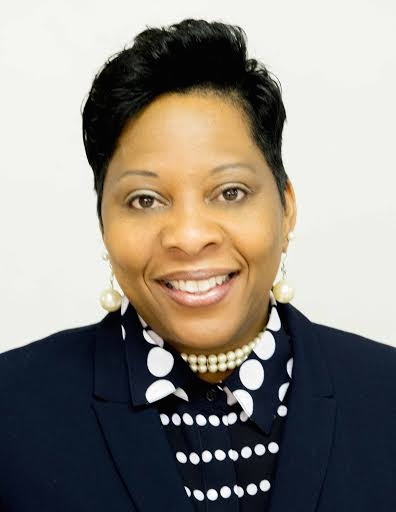 Lori James-Townes, MSW, LCSW
NASAMS Chairperson
State of Maryland Office of the Public Defender
Baltimore, MD
[email protected]
Lori James-Townes is the Director of Social Work, Leadership & Program Development for the Maryland Office of Public Defenders; where she supervises, oversees, and plans all of social work services. The social workers and interns provide litigation support and forensic services to every division throughout the agency. Mrs. James-Townes has developed a model-defense-based social work program; which has become a national model for other public defender agencies. She is responsible for the oversight development, implementation and evaluation of statewide professional development initiatives that foster the formation of leadership skills among agency staff.  In this role, she serves the critical role of providing additional skills by training and supporting the broader concept of Leadership in each OPD office.
She also designed an innovative intern orientation program. She supports the growth and development of attorneys and support staff through leadership development and internal consultation. Mrs. James-Townes has 20 years of leadership and management experience in the juvenile and criminal justice systems and 18 years of program consultation and training experience.
She is the current Chair of National Alliance of Sentencing Advocates and Mitigation Specialist (NASAMS), Executive Committee. She is a past member of the NLADA's Board of Directors. As a private mitigation expert she provides forensic services, expert testimony, consultation, and clinical trainings. Her career in the criminal justice field has been extensive. She has worked as an expert on cases in both state and federal jurisdictions.
The Daily Record Newspaper recently named her as one of Maryland's Top 100 Women and the Alumni on the Move Award was bestowed upon her by Morgan State University School of Social Work (March 2015). In 2012 she was honored by Morgan State University when she received The Presidential Award in recognition of her outstanding achievements and accomplishments. She has been honored by NLADA's leadership in naming her one of their National Gideon's Heroes and again with the Mitigation Life Time Achievement Award. In 2002, the Alumni Association of University of MD School of Social Work named her Alumni of the Decade (90's).
Mrs. James-Townes received her Bachelors (Morgan State University) and Master's Degrees (University of Maryland) in clinical Social Work.  She completed her full academic studies for her PhD in Public Health (Morgan State University). She is currently studying for her Doctor of Divinity at United Theological Seminary School. She resides in Maryland with her daughter Maya.
---
Betsy Biben, MSW, LICSW, ACSW
NASAMS Vice Chairperson
Office of Rehabilitation & Development, Public Defender Service for D.C.
[email protected]
A Forensic and Clinical Social Worker, Betsy Biben is the Chief of the Office of Rehabilitation and Development (ORD) where she has served her clients and PDS since 1982. Betsy has dedicated her life to empowering people arrested in the criminal and juvenile justice systems. Throughout her career, she has prepared sentencing reports and/or testimony before courts in Washington, D.C. (local and federal), Maryland, Virginia, North Carolina, Georgia, and Alabama and has trained judges, attorneys, and law and social work students on a national and local basis. Betsy is a founding member currently on the Executive Committee of NASAMS, a member of the NLADA Defender Counsel and the Client Council, and. She also serves as a board member for the Southern Center for Human Rights and Voices for a Second Chance in D.C. Betsy is also a former consultant for The Sentencing Project and the National Center on Institutions and Alternatives (NCIA). She has worked in the criminal justice system since 1974.
Betsy received her Master in Social Work from the University of Connecticut and a postgraduate certificate from the Washington School of Psychiatry. She is a member of the Academy of Certified Social Workers (ACSW) and is a licensed social worker in D.C. (LICSW).
---
Rebecca Bowman-Rivas, MSW, LCSW-C
NASAMS Treasurer
Bowman-Rivas Consulting, LLC
Columbia, MD
[email protected]
Rebecca holds a BA from Johns Hopkins University and an MSW from the University of Maryland-Baltimore.  She worked with homeless individuals with serious and persistent mental illness after college.  As a social work student, she trained in a maximum security forensics hospital and a treatment-oriented prison.  She worked for the Maryland Office of the Public Defender for several years after graduate school, doing mitigation and alternative sentencing with felony defendants in Baltimore City.  Since 2002, she has worked at the University of Maryland Francis King Carey School of Law, running the Law & Social Work Services Program, providing social work services for Law Clinic Clients and training graduate student interns.  The scope of practice at the Clinic is broad and includes immigration cases, services to persons living with HIV/AIDS, tax and consumer advocacy clinic, and a number of criminal justice-related clinics.  Students also provide brief advice and referrals to a twice-a-week walk-in legal clinic, staffed by law students and volunteer attorneys.  Since January, 2013, she has supervised the "Unger Project", which provides release planning and post-release case management for individuals who served 35-50 years in prison. Since 2004, she has maintained Bowman-Rivas Consulting, LLC, a private practice focusing on forensic social work in state and federal cases.  Services are provided in adult and juvenile courts, at all stages of a case, from pretrial to post-conviction, and include evaluation and assessment, release planning, sentencing advocacy, mitigation and expert testimony.  Types of matters range from misdemeanors to felonies, including capital cases.  
---
Sarah Forte
NASAMS Secretary
Southern Center for Human Rights
Atlanta, GA
[email protected]
Sarah Forte, paralegal/investigator, joined SCHR in June 2006 upon graduating from Northwestern University's Medill School of Journalism. At SCHR, Sarah investigates death penalty cases, at the trial level and in post-conviction proceedings. Prior to joining SCHR, Sarah worked for the Medill Innocence Project investigating possible wrongful murder convictions and other miscarriages of justice. In July 2015, Sarah became a member of the Executive Committee of the National Alliance of Sentencing Advocates and Mitigation Specialists, a branch of the National Legal Aid & Defender Association.
---
James Tibensky
NASAMS Parliamentarian
Federal Defender of Chicago (retired)
[email protected]
Before retiring in 2014, Jim was the non-capital Mitigation Specialist for the Federal Defender Program of Chicago for 15 years. For 22 years prior, he was a US Pretrial Services in Chicago and, before that, he was a Correctional Officer for the US Bureau of Prisons. He is a Certified Addictions Counselor.
Jim's academic degrees are in Anthropology. He continues to be a trainer for the Training Division of Defender Services of the US Courts and continues to avoid all contact with civilization on frequent kayak expeditions.
---
Lisa Andreas, MSW
NASAMS Corresponding Secretary
Andreas Associates, LLC
Madison, WI
[email protected]
In 2004, Ms. Andreas founded the sentencing consulting firm of Andreas Associates, LLC and opened an office in downtown Madison, Wisconsin.
Ms. Andreas has been an active member of the National Association of Sentencing and Mitigation Specialists (NASAMS) since 2002. She has served on both the Annual Conference Committee and the Executive Board, and has facilitated the organization's listserv.  Ms. Andreas has presented at many different local and national conferences sharing her knowledge of successful sentencing strategies and other related topics.
Besides her work as a sentencing consultant, Ms. Andreas also is a member of several different organizations that work towards lowering the prison population and reducing the racial disparity within the justice system.  Ms. Andreas also acts as an advocate judge for Dane County Youth Court.
Ms. Andreas is the recipient of the NASAMS 2009 Presidential Award in recognition of her "extraordinary dedication to the work of the Executive Committee and the Alliance."
---
Jennifer Kamorowski
Strategic Sentencing Solutions, LLC
Alexandria, VA
[email protected]
Jenn is the founder of Strategic Sentencing Solutions, LLC based in Alexandria, VA. She works as a capital defense investigator, and is licensed as an attorney in New Hampshire.
Jenn joined the NASAMS executive committee in 2014 during which time she has been a presenter at Life in the Balance and a panel member during the Alternative Sentencing Key Stakeholders Summit with the Aleph Institute in March 2016. In addition, she co-manages NASAMS's social media accounts on Facebook and Twitter. She is also involved with advocacy work for Reform Sex Offender Laws (RSOL).
Jenn expects to completer a master's degree in Criminology, Law and Society in December 2016. She is committed to researching and developing policies and practices through which evidence-based decision-making can be better implemented in the criminal justice process.
---
Anna Bulkin, MSW, LICSW
Youth Advocacy Division, Committee for Public Counsel Services
Boston, MA
[email protected]
Anna Bulkin, MSW, LICSW is the Director of Social Work for the Youth Advocacy Division (YAD) of the Committee for Public Counsel Services (Massachusetts' statewide public defender's office).  She oversees the Social Service Advocates in the 9 offices around the state.   She previously worked at YAD when it was the Youth Advocacy Project (YAP) in the late 90s as the supervising social worker.  She returned in 2014 after 11 years working in private practice doing death penalty mitigation work, primarily in the federal courts, and sentencing advocacy in the state and federal courts.  From 1994-1997, she assessed and helped determine the most appropriate treatment placements for juvenile males in a secure juvenile detention facility who were among the most serious offenders in the state.
---
Michael Moore
Office of the Federal Public Defender for the District of Maryland
Baltimore, MD
[email protected]
Michael Everett Moore has over 10 years of experience in forensic social work. He currently works as a Mitigation Investigator for the Office of the Federal Public Defender in the District of Maryland. He is responsible for developing mitigation reports that have had a positive impact in sentencing. He has successfully advocated for clients to get into alternative to incarceration programs and assisted in trial preparation. For the past three years, Michael has been the Field Instructor for the University of Maryland, School of Social Work. He supervised students' training with the objective of developing a professional competent social worker. He was recognized for developing creative techniques in teaching his students how to effectively interview clients. Previously, Michael has worked at the Legal Aid Society in the Criminal Defense Division in Manhattan, NY as a Forensic Social Worker. He provided treatment recommendations to the Court by conducting a biopsychosocial assessment in efforts to prevent recidivism. Michael received a Bachelor of Arts Degree at Hampton University in May 1994. In June 1998, he received a Master of Social Work Degree at Hunter College - City University of New York.
---
Shannon Keyes Woodward, MSW, LCSW
SKW Consulting, LLC
[email protected]
Shannon Keyes Woodward, MSW, LCSW received her BA from the University of Maryland, Baltimore County and her MSW from the University of Maryland.  Her areas of specialization are capital mitigation development, mental health defense strategy, and community networking/ outreach. Ms. Woodward has previously held positions in the Maryland Public Defender's Felony Trial Unit (Baltimore); Capital Trial Assistance Unit (Chicago); and the Virginia Indigent Defense Commission (Alexandria). Ms. Woodward was appointed to the NASAMS Executive Committee in 2014 and has presented at local and national conferences. After nearly 12 years in public service, Ms. Woodward started her own private practice in 2016 for mitigation and sentencing advocacy. She is currently working with public and private counsel in the development and integration of mitigation evidence and themes in several capital cases and JLWOP resentencings.