A key initiative of Defender Legal Services (DLS) is expanding the research capacity of public defenders across the country. We help public defense agencies use data and research to provide quality public defense services to clients, advocate for much-needed funding, and promote systems-level reform. DLS educates and trains defenders on research, developing tools and resources to improve data collection and analysis and
provides technical assistance
 on a broad range of relevant issues.
Current projects include:
The Defender Data Exchange, a groundbreaking researcher-practitioner project that pairs public defender organizations in need of data analysis with criminal justice student researchers;
The Defender Research Consortium, which convenes practitioners and researchers interested in building a body of research that helps defenders make evidence-based and data-driven decisions that improve public defense systems nationwide. 
For more information, contact Marea Beeman, Director of the Justice, Standards, Evaluation & Research Initiative at [email protected].
Key Resources
---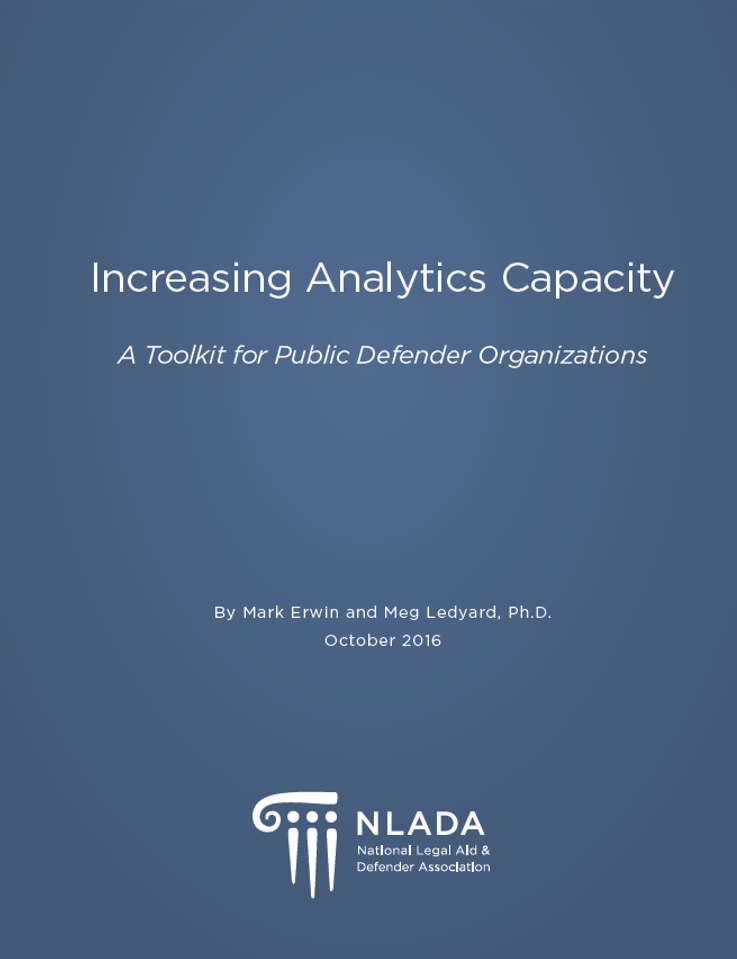 Increasing Analytics Capacity: A Toolkit for Public Defender Organizations - This toolkit, written by Meg Ledyard and Mark Erwin of Travis County, TX, offers a "maturity model" for understanding the data analytics capacity of indigent defense systems. Defenders can use its self-assessment tool to identify their strengths and weaknesses in five domains of analytics maturity: technology; analytics; people and skill; governance and collaboration; and adequate funding. Real-world examples of case management system requirements, data visualization tools, performance measures, and terms of a data-sharing agreement provide building blocks for defenders developing their own programs for analyzing data about their organizations.
---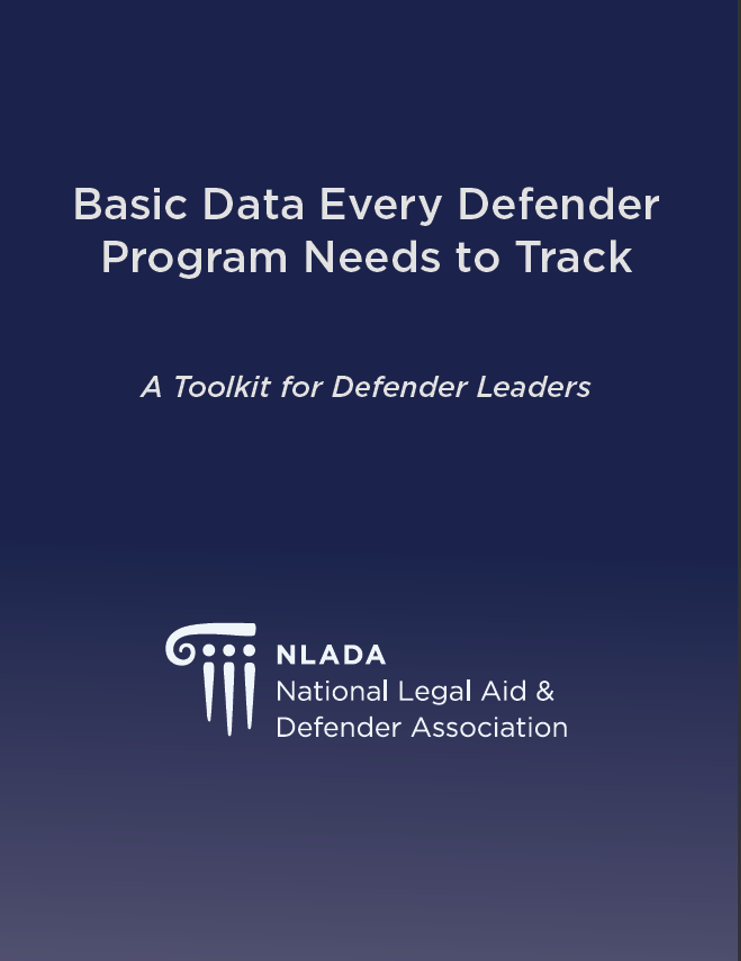 Basic Data Every Defender Program Needs to Track: A Toolkit for Defender Leaders – This toolkit highlights the importance of data collection for defender offices. It identifies key information for defender leaders to collect and offers tips on how to compile that material and guidance on using it for self-evaluation and advocacy. The toolkit is targeted to managers of all types of indigent defense programs, including public defender offices, assigned counsel programs, and contract counsel programs. It includes a list of data points to be collected, promising practices for data collection, and screenshots from electronic case management systems.
---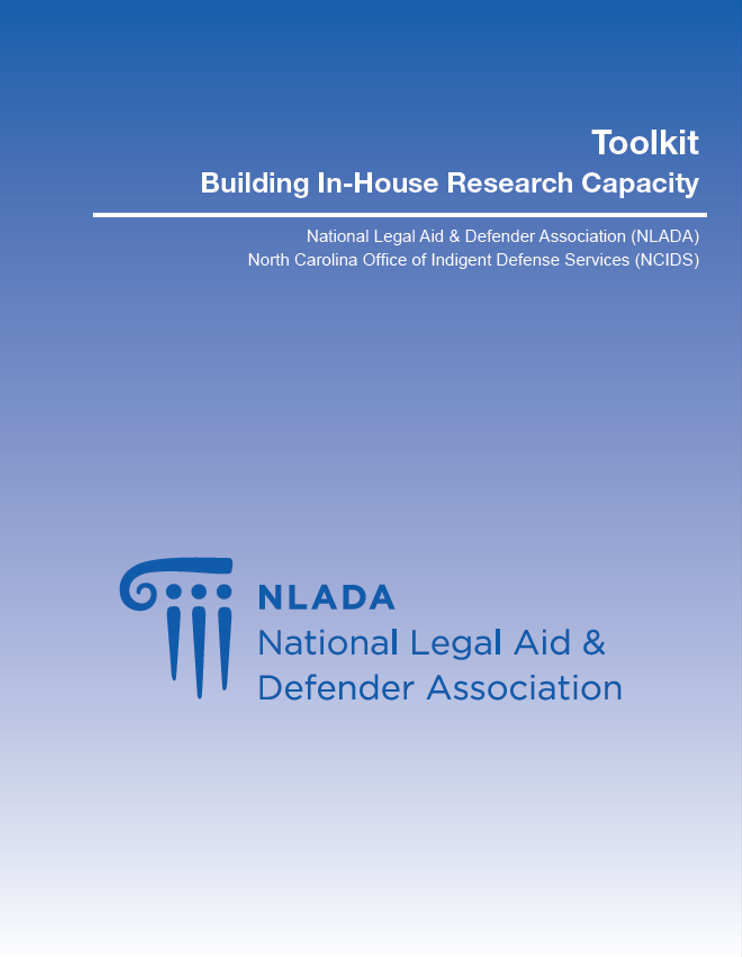 Building In-House Research Capacity Toolkit – This handbook provides defender leaders with the tools necessary to set up in-house research positions at public defense agencies. The toolkit provides a framework to help defender leaders hire in-house researchers and identify necessary qualifications and responsibilities and includes a planning guide, sample job postings, and a sample research website. It also offers guidance regarding potential research partnerships, equipment needed for research, possible funding sources, and success stories.
---
North Carolina Systems Evaluation Project (NCSEP) – NLADA is a proud partner of the NCSEP Pilot Project, an initiative spearheaded by the North Carolina Office of Indigent Defense Services and funded by the Open Society Foundations. NCSEP defines the goals and objectives of a quality indigent defense system, as well as potential metrics to quantify system and client outcomes. This multi-state pilot project uses the metrics developed through NCSEP to conduct meaningful state-by-state comparisons of system performance and client outcomes.