John F. Schultz to Receive the 2015 NLADA Exemplar Award
Hewlett-Packard General Counsel to be honored this June in Washington, D.C.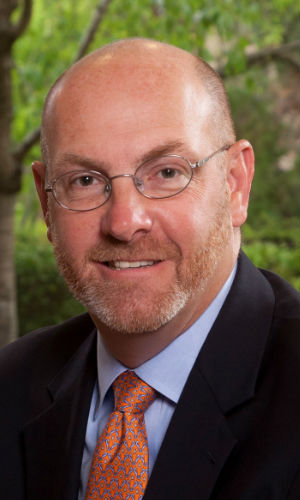 Washington, D.C. (January 22, 2015) - The National Legal Aid & Defender Association (NLADA) is proud to announce John F. Schultz, Executive Vice President, General Counsel, and Corporate Secretary of the Hewlett-Packard Company, as the recipient of the 2015 Exemplar Award for his exceptional leadership in advancing the cause of legal representation for those unable to afford counsel. Schultz will receive the award at NLADA's prestigious event, the Exemplar Award Dinner, to be held on Tuesday, June 23, at the Omni Shoreham Hotel in Washington, D.C.
"NLADA leads the fight to provide equal access to justice for all Americans. The generous and committed support of the corporate counsel and private law firm community is a crucial part of progressing towards that goal," said NLADA President and CEO Jo-Ann Wallace. "John Schultz is a guiding light in the legal profession, and we will celebrate his invaluable commitment and contributions to pro bono and public service at this year's Exemplar Award Dinner."
Schultz, who is the current chair of NLADA's Corporate Advisory Committee, joins a distinguished list of former honorees, including Bruce Kuhlik, Merck & Co., Inc.; Teri Plummer McClure, UPS; Laura Stein, The Clorox Company; Brad Smith, Microsoft; Rick Cotton, NBC Universal; and Michael Holston, Hewlett-Packard (formerly).
More than 500 advocates for equal justice, including private attorneys, general counsel and public interest lawyers, will come together at the event to recognize those individuals and law firms that have made a critical impact on the lives of innumerable disadvantaged Americans.  In addition to honoring John Schultz, the evening will recognize other notable equal justice champions.  The Kutak-Dodds Prizes will be awarded to a civil legal aid lawyer and to a public defense attorney for longstanding, outstanding service in providing legal services to individuals most in need.  Law firms that have demonstrated a significant pro bono commitment will receive the Beacon of Justice Award.
For more information on the Exemplar Award Dinner, contact Helen Katz, Chief Development Officer, at 202-452-0620 ext. 223 or [email protected].