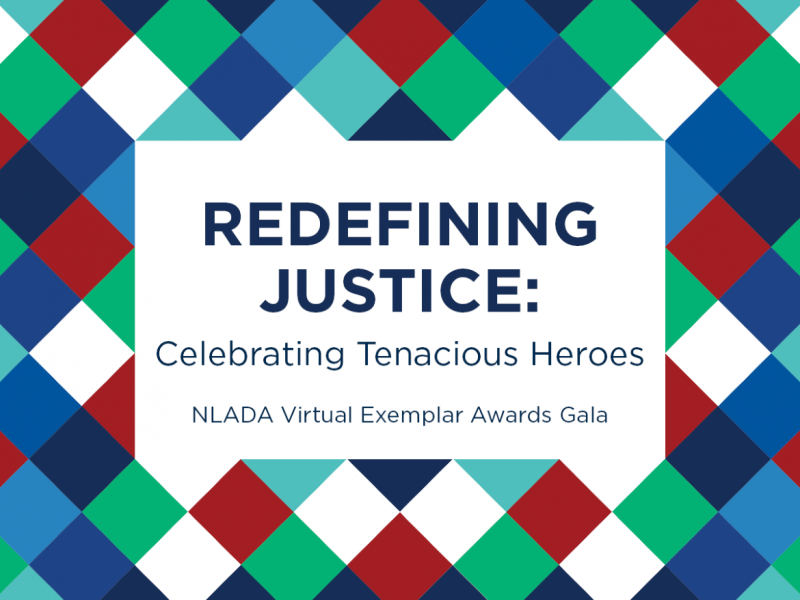 Wednesday, June 09, 2021 6:00 am
We look forward to celebrating with everyone at the 2021 Exemplar Award Virtual Gala on June 9, 2021 as our community comes together to honor this year's Exemplar Award Honorees along with our Beacon of Justice and Kutak-Dodds Prize winners. In the coming weeks we will have more information available about this year's virtual Gala; until then please read below about our amazing 2020 honorees and the work they are doing on behalf of access to justice. Thank you again to everyone who joined us last year to celebrate the incredible ingenuity and resiliency of the NLADA community.
We invite you to join us as we celebrate equal justice leaders who are employing creative solutions to eliminate barriers to justice for all. Make your contribution today! Learn about recognition opportunities here and download a pledge form here.
2021 Exemplar Award Honorees
Jim Chosy is Senior Executive Vice President and General Counsel of U.S. Bancorp, the parent company of U.S. Bank, the fifth-largest commercial bank in the United States. Chosy is responsible for all aspects of the company's legal affairs. Chosy is a member of the board of directors of the Guthrie Theater and the Fund for Legal Aid, the board of counselors of Equal Justice Works, the general counsel advisory committee of the Bank Policy Institute, and the corporate advisory panel of the Federal Bar Association's special task force on diversity and inclusion. He is also a Life Fellow of the American Bar Foundation and a member of the Leadership Council on Legal Diversity. He has previously served as a member and chair of the board of directors of the Clearing House Association, the University of Minnesota Law School and the Children's Theater Company.  In 2012, he received the University of Minnesota's Alumni Service Award, in 2019 the Lead by Example Award from the National Association of Women Lawyers, and in 2020 the In-House Counsel Lifetime Achievement Award from Minnesota Lawyer.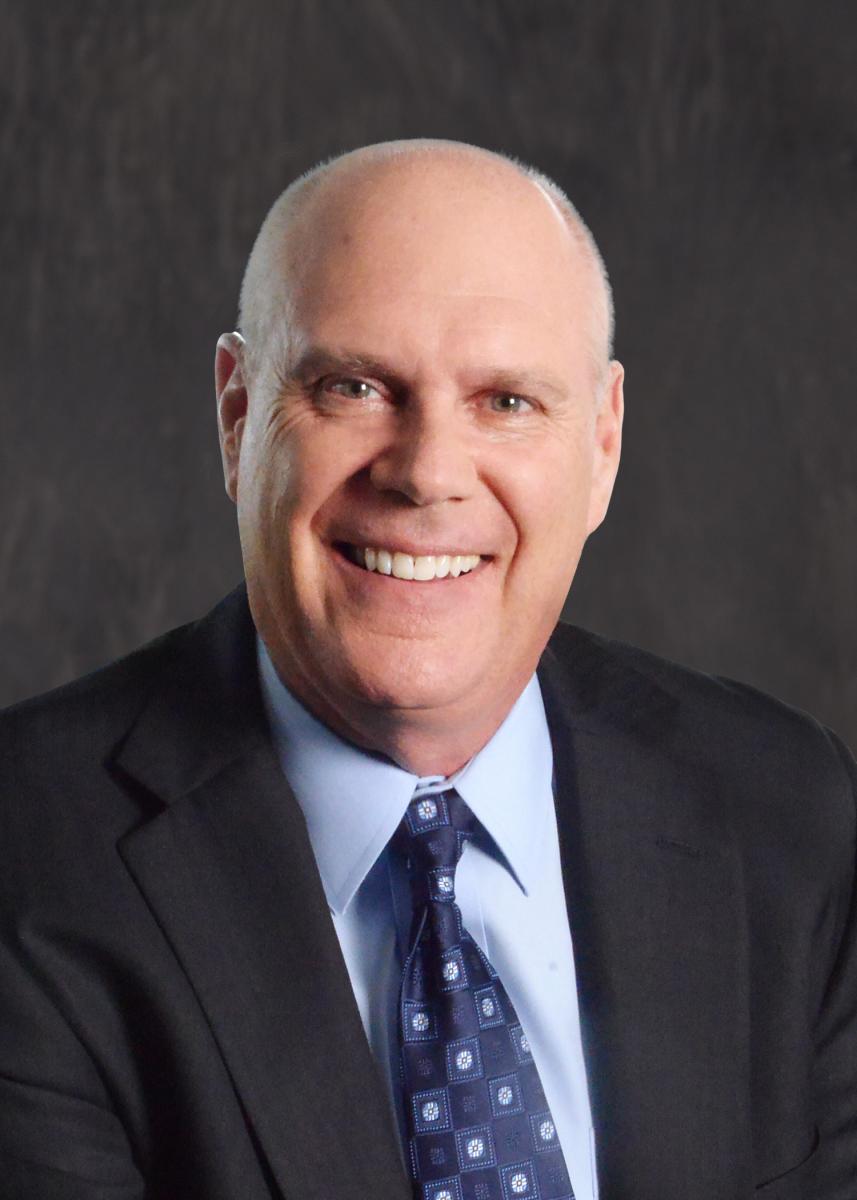 A native of DeForest, Wis., Jack Salzwedel began his career with American Family Insurance in 1983 as a claim adjuster. In 1985, he followed in the footsteps of his father, Tom, and became an agent for the company. Jack then took sales and product line leadership roles at American Family, leading up to his election as chair and chief executive officer in November 2011. In his current role, Jack oversees the American Family enterprise of companies, which includes the American Family brand and subsidiaries, Homesite, The General, Main Street America, and CONNECT, powered by American Family Insurance. Graduates of Wartburg College in Waverly, Iowa, Jack and his wife, Sarah, have established the Slife Institute for Social Work Consultation, Research and Training at Wartburg. They also established the Salzwedel Family Foundation. In addition to serving on the Board of Directors of American Family Insurance Mutual Holding Company, Jack is a board member the Insurance Information Institute, Badger Air Community Council and Greater Madison Chamber of Commerce. He is on the U.S. Bank Advisory Board, UW Chancellor's Advisory Board and numerous local nonprofits. An avid social media advocate, CEO.com named Jack as one of the most engaged Fortune 500 CEO on Twitter. You can follow him at @AmFamJack.
Click to learn more about past Exemplar Honorees and Kutak-Dodds Prize Recipients. 
Read our new publication celebrating the 2020 Beacon of Justice Awardees

here

.
Watch the entire 2020 Virtual Awards Program
To skip directly to the program's interview with Marcus Brown, click here. And for a fuller interview, click here. 
View the 2020 Virtual Gala Program Book
Social Justice Art Auction
By popular demand, NLADA is bringing back a highlight of our annual gala for the third year in a row: a silent auction of social justice-themed art during the cocktail reception of the Exemplar Award Virtual Gala. Artwork depicts justice issues ranging from incarceration to political protest. All pieces are generously donated by artists from across the country, and funds raised will directly support NLADA's mission of expanding access to counsel and safeguarding justice for all. Please explore a full catalogue of last year's extraordinary pieces here.
Beacon of Justice Awards
The 2021 Beacon of Justice Award will recognize firms whose work addressed systemic racial disparities in 2020. This is a wide spectrum from civil rights and special relief motions related to COVID that have racial significance, to advocates raising their voices and committing resources, to untangling systems that are inherently unjust. Eligible law firms will have provided pro bono legal assistance to clients, which includes individuals, families, organizations, or other groups, between January 1 and December 31, 2020. You can find more information on the application process here and to submit an application please use this form. NEW Deadline is April 9th, 2021. 
Previous Beacon of Justice themes include: 
Pro Bono programs serving vulnerable people fleeing to the U.S. border
Expanding opportunities for the underserved in areas such as education, health care, housing, and legal services
Have innovative Public-Private Partnerships that Protect Equal Justice for All through Appellate Litigation
Made a Significant Impact in the Area of Immigration
Represented Disadvantaged Families in Foreclosure Proceedings
Representation to People on Death Row
Representation to Detainees at Guantanamo Bay
Learn more about winners here. 
Kutak-Dodds Prizes
The Kutak-Dodds Prize, which honors the accomplishments of civil legal aid attorneys, public defenders, assigned counsel, or public interest lawyers who, through the practice of law, are significantly contributing to the enhancement of human dignity and quality of life of those individuals who are unable to afford legal representation. Each prize carries a cash award of $10,000. Click here to learn more about the Kutak-Dodds Prizes and this year's application process. Nominations are due by April 9, 2021.
Please read below for information on the 2020 Prize winners: Jennifer Bias and Adeola Ogunkeyede.
Adeola Ogunkeyede recently became the first-ever Chief Public Defender for Travis County, Texas, where she is tasked with building a holistic public defender's office from the ground up. Through a genuine commitment to bridging the gap between civil and criminal legal systems and to ensuring that community lawyering and racial justice are at the core of her work, Adeola's impact is truly transformative. 

For the past three years, Adeola served as the inaugural director for the Legal Aid Justice Center's (LAJC) Civil Rights and Racial Justice Program (CRRJ). As designed by Adeola, CRRJ works to reform the criminal legal system's over-reliance on incarceration and perpetuation of racial inequity through a strategic mix of community organizing, local and statewide policy advocacy, and impact litigation. Resisting lawyer-driven advocacy, Adeola instead opted to let the communities in Charlottesville and Richmond identify their own priorities, which she then vigorously supported. 

Under Adeola's leadership, CRRJ and its community partners secured significant victories. Here are just a few examples out of many: CCRJ helped organize the People's Coalition in Charlottesville, which worked tireless for more than two years to get the Charlottesville City Counsel to pass an ordinance creating the third-ever Police Civilian Review Board in the state; CCRJ won a finding of non-compliance against the Virginia Department of Corrections in a class action challenging the medical care in a Virginia prison; CCRJ collaborated with the Richmond Public Defender's office to remove Virginia's "habitual drunkard" law, which criminalized homelessness and substance use disorder from the Virginia Code; and CCRJ worked to secure repeal of Virginia's practice of automatically suspending driver's licenses for unpaid court debt. 

Motivated by her conviction that legal aid has a critical role to play in dismantling racial oppression in the criminal legal system, Adeola patiently worked with her colleagues and members of the Board at LAJC to pursue racial justice as a core, animating feature of LAJC's work. In just three short years, Adeola established a legacy that has forever changed LAJC and the communities it serves.

Prior to her work in Virginia, Adeola was the director of staff development and litigation supervisor of the criminal practice at The Bronx Defenders, where she began her career as a staff attorney. Throughout her career, Adeola has stood astride the artificial chasm between the civil and defender worlds and made each one better by influencing the other.

 

Jennifer Bias is the Wisconsin State Public Defenders (SPD) Trial Division Director. For over 30 years, Jennifer has been a powerful voice on behalf of her clients, approaching the issues that low-income, justice-involved people face with a total grasp of the law and the utmost respect for each and every human life.

Overseeing a staff of more than 550 who provide representation in all 72 of Wisconsin's counties, Jennifer is focused on serving clients with excellence, including tackling complex issues within the agency including racial disparities, juvenile issues, immigration, forensics, family defense, sexually violent persons commitments, and abusive head trauma. She was instrumental in putting in place practice groups to develop subject matter experts who could in turn be a resource for staff and private attorneys taking public defender appointments. Additionally, she provides consistent training and individual mentorship for both SPD staff, as well as outside partners in law enforcement, prosecution, and the judiciary.

Through Jennifer's collaborative advocacy, the number of treatment courts in Wisconsin has risen to 85, with more than half of Wisconsin's counties serviced. This allows for justice-involved individuals with substance abuse disorder to be treated for their underlying health issues and to avoid some of the collateral consequences that accompany traditional criminal prosecutions.

Jennifer has supported many OSPD statewide policy reforms that have had extensive impact on the quality and scope of indigent defense services in Wisonsin. She was instrumental in raising the eligibility guidelines in Wisconsin, once among the more prohibitive in the country,  so that more people qualify for a public defender. Jennifer also worked closely to obtain funding and authorization to provide representation for parents facing a child protection order. Recognizing that increased pay was essential to retaining and rewarding SPD attorneys for their work, Jennifer supported the leadership's collaborative work with prosecutors and the legislature to increase staff pay.  In addition she worked closely with OSPD leadership to build the case to raise the lowest hourly rate in the nation for conflict counsel from $40 an hour to $70, which resulted in an almost 20% increase to the SPD budget.

Additionally, she has been asked by Governors of both parties to sit on high profile committees including the Pardon Advisory Board, the Juvenile Justice Commission, the Commission on Reducing Racial Disparities, and the Commission on Racial Profiling. 
Please contact [email protected] for more information.