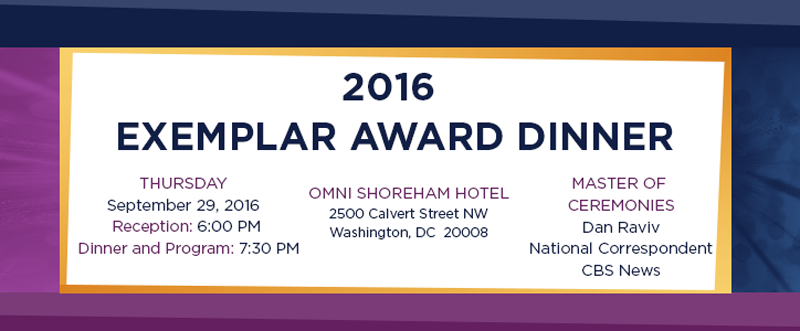 Advance ticket purchase is required for this event.
SPONSORSHIP INFORMATION
Click here to view sponsorship information.
INDIVIDUAL TICKETS
Individual Ticket $500
Public Interest Attorney $200
To purchase an individual ticket, please click here.
For information or to make a contribution, please contact
Helen Katz at 202-452-0620, ext. 223;
or via email at [email protected].
Congratulations to our 2016 Kutak-Dodds Prize winners!
Jane Perkins
Legal Director
National Health Law Program
Lisa Greenman
Attorney
Federal Death Penalty Resource Counsel Project
 
The NLADA Exemplar Award Dinner brings together over 500 equal justice advocates, including private attorneys, general counsel and public interest lawyers, to pay tribute to those lawyers who labor tirelessly to improve the quality of representation for people who are unable to pay for legal assistance and to salute outstanding individuals who set an example by their dedication, achievement, leadership and vision.
In addition to the Exemplar Award, other equal justice champions will be honored at the event. The Kutak-Dodds Prizes will be awarded to a civil legal aid lawyer and a public defense attorney for outstanding service in providing legal services to the disadvantaged.
Learn More:
Highlights from 2015 Exemplar Award Dinner
Read about the past Kutak-Dodds Prize winners 
For more information, please contact Helen Katz at (202) 452-0620 ext. 223 or [email protected].