Wednesday, June 12, 2019

6:00 pm

to

9:30 pm
Each year at our Exemplar Award Dinner, we pay tribute to the amazing NLADA equal justice community, sharing their stories and those of the people they serve. We honor members of the corporate and private bar and leaders in civil legal aid, public defense, and policy – those people and organizations who reinforce why our work and advocacy are so vital to those who cannot otherwise afford counsel. And for the first time, we will hold a silent auction of justice-themed art as part of this special evening. We invite you to join us on June 12 as we celebrate transformative equal justice leadership.
Become a sponsor! Learn about sponsorship opportunities here and download a pledge form here. 
2019 Exemplar Award Dinner Highlight Slideshow
Relive this amazing night of fun, appreciation and safeguarding justice! 
Exemplar Awardees
The 2019 Exemplar Award honorees are Monica Howard Douglas, general counsel for Coca-Cola North America, and Frank R. Jimenez, vice president, general counsel and corporate secretary of Raytheon Company. 
For information about sponsorship opportunities, look here. 
| | | |
| --- | --- | --- |
| Monica Howard Douglas, general counsel for Coca-Cola North America, is passionate about pro bono service. Under her leadership, Coca-Cola's pro bono activities have grown into a dynamic, year-round program with extensive impact. Monica has always been committed to advancing the public interest. During law school, she helped charter the Stanford Chapter of Street Law where she actively promoted the rights of incarcerated juveniles. She has served on the Board of Directors of CASA (Child Appointed Special Advocates) and Cool Girls, Inc. and currently is on the Board of Junior Achievement USA. Read more here.  |   | Frank R. Jimenez is vice president, general counsel and corporate secretary of Raytheon Company. In addition to cultivating a strong pro bono culture at Raytheon, Frank also boldly advocates for equal justice. As an initial signer of a letter to Congress in 2018 urging for continued Legal Services Corporation funding, he helped encourage more than 200 other corporate leaders to sign on in support. Frank's leadership on the board of directors at Equal Justice Works, Pro Bono Partnership, Atlantic Legal Foundation, and other nonprofits strengthens both regional and national equal justice efforts. Learn more about Frank here. |
Social Justice-Themed Art Auction
For the first time ever, NLADA is holding a silent auction of social justice-themed art during the cocktail reception of the Exemplar Award Dinner on June 12th. Artwork will depict justice issues ranging from incarceration to political protest. All pieces are generously donated by artists from across the country, and funds raised will directly support NLADA's mission of expanding access to counsel and safeguarding justice for all. NLADA is grateful to these artists and the many organizations who have helped make this auction possible. Art can be a powerful force in the pursuit of equal access to justice for all. You could leave the event with a tangible representation of your passion and committment to equal justice for all. Visit our growing catalogue of donated art here. 
Kutak-Dodds Prize
Frank P. Cervone is the 2019 Kutak-Dodds Civil Prize winner.

Executive Director at the Support Center for Child Advocates (CHILD ADVOCATES), Frank has been dedicated to serving abused and neglected children in Philadelphia – and across the nation for almost 30 years. Never far from children, Frank carries his own caseload and is a consistent present in the lives of the young people he represents – many long after their cases have closed. He shares his dedication and sensitivity to the unique needs of court-involved children with the thousands of lawyers who CHILD ADVOCATES trains to provide impactful pro bono representation. Learn more here. 

 

 

 

John Schoeffel is the 2019 Kutak-Dodds Defender Prize winner.

Staff Attorney with The Legal Aid Society's Criminal Defense Practice, John Schoeffel led a decade-long statewide effort to reform New York's restrictive criminal discovery rules. Known as the "Blindfold Law," this draconian law allowed prosecutors to withhold critical evidence from the defense until the eve of trial, leaving the accused "blindfolded" and unable to prepare. For many decades, the result has been coerced and uninformed pleas, inability to investigate cases, and wrongful convictions and incarceration. In April of this year, New York's Legislature enacted "open file" discovery. Instead of being among the most antiquated and unfair in the country, New York's discovery statue is now a model for the nation. Learn more here.
2019 Exemplar Award Dinner Chef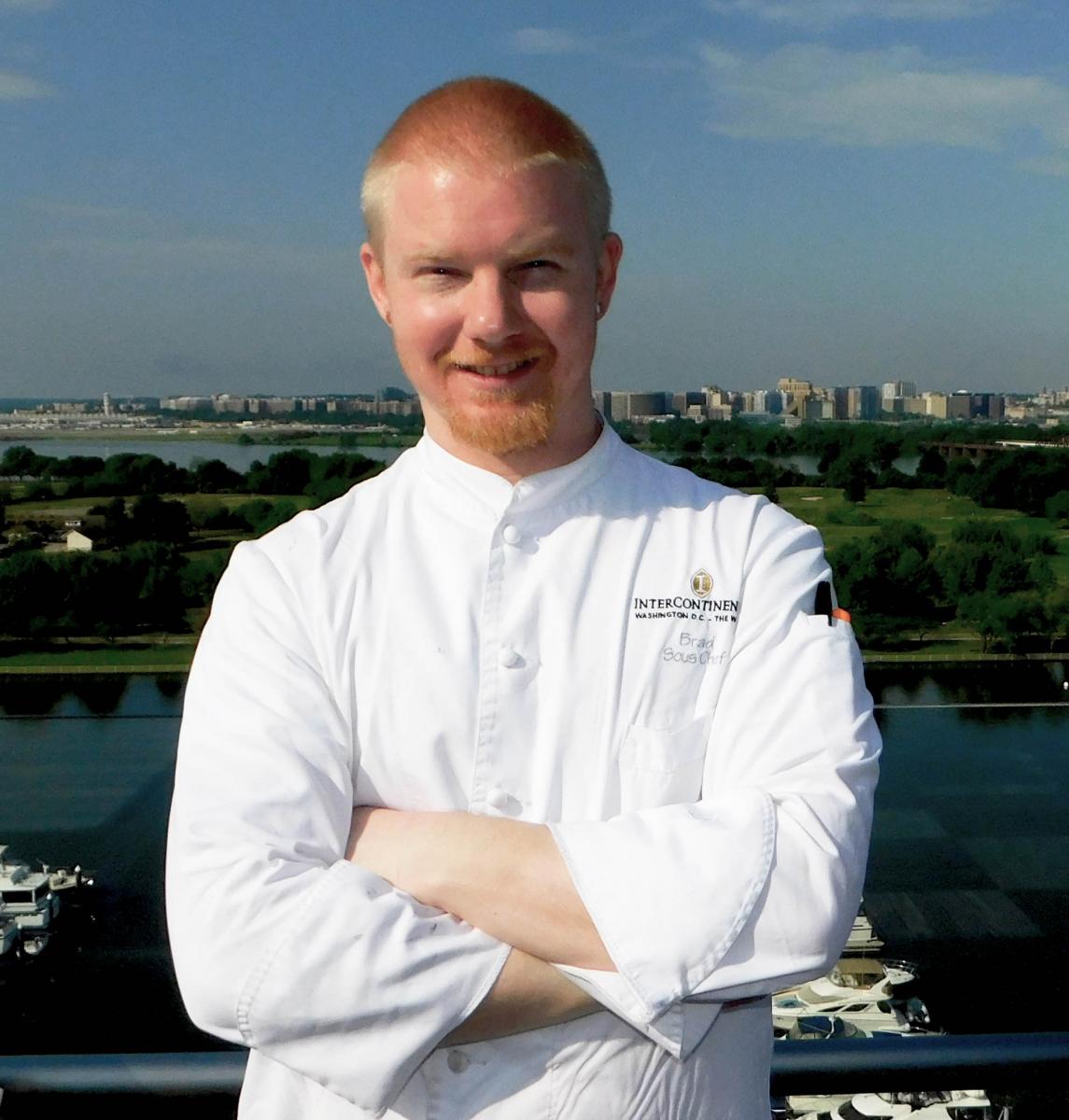 NLADA is pleased to present Chef Brad Marlatt as our evening's executive chef. Chef Marlatt comes from a background of 11 years working in the hospitality industry. With an education from Le Cordon Bleu   Culinary School in Miami, his extensive culinary background and passion for creating new and unique culinary dishes makes him a perfect fit for InterContinental Washington D.C. – The Wharf's Executive   Banquet Chef and NLADA's signature event.
 Though his initial interest sparked from experimenting with combining different flavors and techniques in his home kitchen, Marlatt now says he gets his inspiration from keeping up with the new and up-and-   coming flavors in the culinary industry.
 Chef Marlatt creates dishes that take ordinary to extraordinary and he is willing to take on many culinary challenges to ensure guests enjoy each meal they experience at an InterContinental Washington D.C. –   The Wharf event! We hope you enjoy our customized dinner and elegant presentation.
A Year at NLADA
Take a look at what our amazing community did this past year!
Please contact Chelsey Gibson, Major Gifts Officer at [email protected] or 202-452-0620 Ext 259.