Submitted by

Anonymous (not verified)

on Wed, 01/04/2017 - 4:21pm
ARCONIC GENERAL COUNSEL MAX LAUN TO RECEIVE
THE 2017 NLADA EXEMPLAR AWARD
Recognizes dedication, long-term commitment to legal access for those in need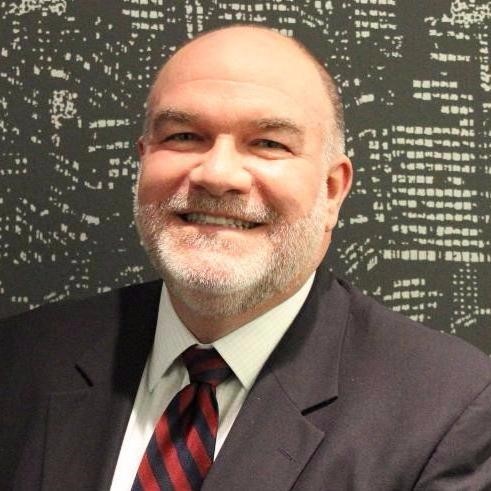 WASHINGTON, D.C. - The National Legal Aid & Defender Association (NLADA) will honor Max Laun, Arconic Vice President and General Counsel, with the prestigious 2017 Exemplar Award. This award recognizes a corporate leader for outstanding commitment to advancing equal justice for low income and marginalized citizens. Laun will receive the award at NLADA's Annual Award Dinner, to be held on Tuesday, June 20, at the Omni Shoreham Hotel in Washington, D.C.
"The entire equal justice community is deeply grateful for Max Laun's exceptional contributions to safeguarding justice in America. He is a vocal and passionate advocate for legal aid, and his dedication sets a standard for all who strive to expand access to opportunity through fairness in our legal systems" said Jo-Ann Wallace, NLADA President & CEO. "It is a privilege to honor both the impact of his service on behalf of low-income Pennsylvanians, and his unsurpassed national leadership of the corporate legal community as a champion of equal justice.
Laun's extensive experience in public interest law includes a dedicated focus on legal services to adults and children who live at or near the poverty level. He was recently the recipient of the prestigious Civic Recognition Award, given for acts of compassion and kindness, by providing civil legal aid to underserved communities in Western Pennsylvania. Laun's 28-year career at Arconic (formerly Alcoa) has been deeply rooted in values, including his extensive pro bono work and support of civil legal aid programs.
"Universal access to the legal system is a bedrock not only of every democratic society, but of every strong community - here in Pennsylvania and around the world," said Max Laun, Arconic Vice President and General Counsel.  "I have lived in Pittsburgh nearly my entire life, and it has been my privilege to give back in some small way to a city and people that have given me so much.  I am honored to accept the 2017 NLADA Exemplar Award."
Laun's extraordinary record of public service includes membership on the Board of Directors of the Pittsburgh-based Neighborhood Legal Services Association beginning in 2008. He served as its Board President from 2014-2016 and continues as Immediate Past President through 2018. He has acted as Trustee of the Allegheny County Bar Association from 2013-2015, been a member of the Advisory Board of the Center for International Legal Education, University of Pittsburgh School of Law, and for several years has been a member of the Board of the Association of Corporate Counsel (ACC) of Western Pennsylvania, including serving as its President in 2010.
Laun joins a distinguished list of former honorees, including Rick Cotton, NBC Universal (formerly); Michael Holston, Hewlett-Packard (formerly); Bruce Kuhlik, Merck & Co., Inc. (formerly); Louise Pentland, PayPal Holdings, Inc.; Teri Plummer McClure, UPS; John F. Schultz, Hewlett-Packard Company (formerly); Brad Smith, Microsoft; and Laura Stein, The Clorox Company.
Arconic has a long history of supporting efforts by members of its legal team to serve the communities in which they live and work, both by grants to service providers and through providing free legal services to those in need.
More than 500 advocates for equal justice, including public interest lawyers, private attorneys and general counsel will come together at the event to pay tribute to those individuals and law firms that have made a critical impact on the lives of innumerable disadvantaged Americans. In addition to honoring Max Laun, other notable equal justice champions will be honored with the Kutak-Dodds Prizes. Since 1989, the Kutak-Dodds Prizes has been awarded to a civil legal aid lawyer and to a public defense attorney for longstanding and outstanding service providing legal services to those in need.
The National Legal Aid & Defender Association, founded in 1911, is America's oldest and largest nonprofit association devoted to promoting excellence in the delivery of legal services to those who cannot afford counsel. NLADA has pioneered equal access to justice at the national, state and local levels through the creation of public defender systems and other important institutions from The Sentencing Project to the Legal Services Corporation (LSC).
For more information, please contact: 
Chelsea Gibson, Major Gifts Officer at (202) 452-0620 ext. 259 or at [email protected]